I wanted to try this recipe for a very long time, and on this cold winter day, I finally did. I also changed it a little, to make these muffins more delicious and healthy (if you ignore the sugar).
INGREDIENTS:
– 150 grams rye flour
– 125 grams spelt flour
– 40 grams cacao (sugarless)
– 2 teaspoons baking powder
– 1 teaspoon of baking soda
– a pinch of salt
– 100 grams dark chocolate
– 3 eggs
– 250 ml milk
– 150 grams sugar
– 100 grams butter
always start with melting the butter, so I have time to mix other ingredients together – carefully! The first important thing is to mix dry ingredients separate from the wet ones (except for sugar – it goes together with wet ingredients – read on…).
In one bowl you put yolks, sugar and salt and in the other one just egg whites. Then mix everything to make it foamy.
When the butter is melted, you add it together with milk into the mixture of yolks, sugar and salt. And mix it again all together. Now put chocolate in the empty pan and melt it (you can use the old one with butter leftovers).
It's time for mixing the dry ingredients – rye flour, spelt flour, cacao, baking powder and baking soda.
And you're almost done. The last step is to mix everything together. First you add melted chocolate into the mixture of yolks, sugar, salt, milk and butter. Than you add the beaten egg whites and at the end the mixture of dry ingredients. You have to mix it gently – when you're mixing a bunch of ingredients like this you must not mix them with mixer. Do it with a spoon, so you will get a foamier mixture.
Warm your oven to 180°C and put the mixture into your cute muffin cups – and they are ready for baking!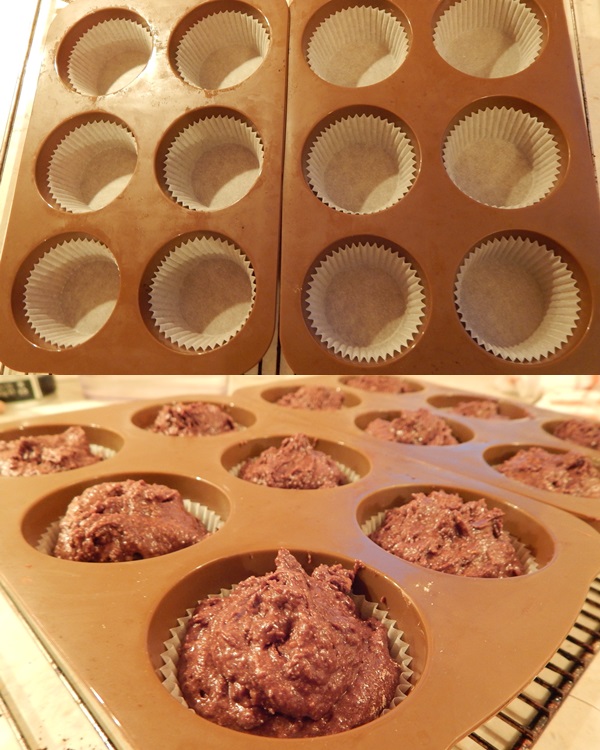 Put them into the oven, and after 20 minutes they are done. They are so delicious and simple to make! You have to try them.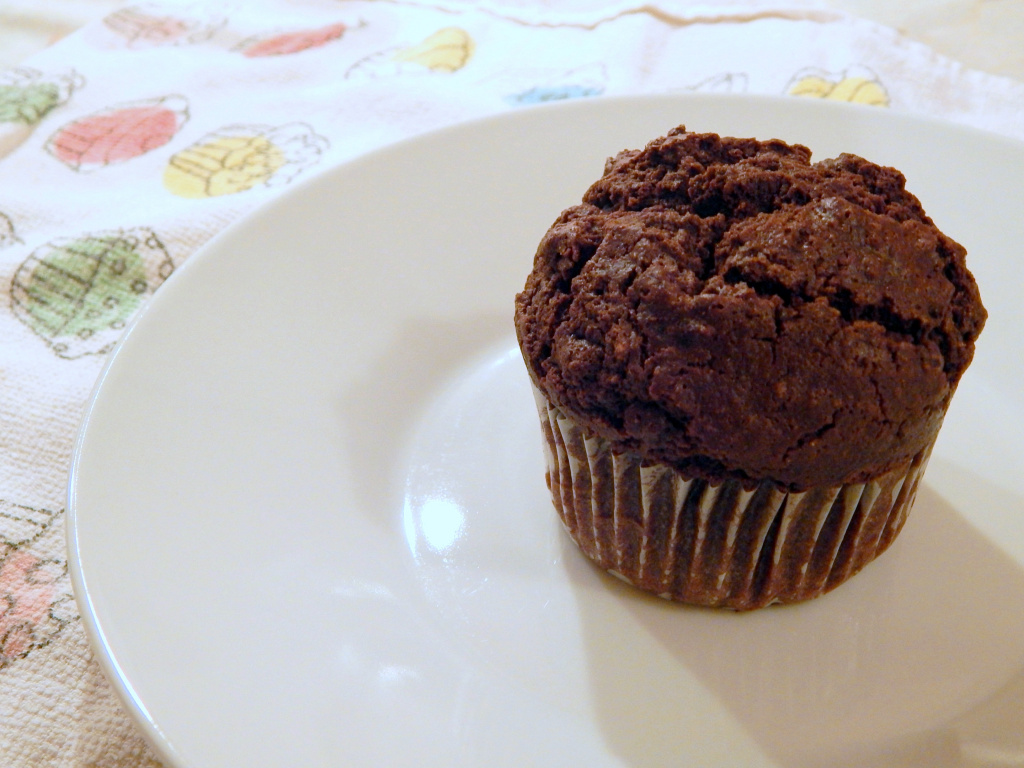 Enjoy!