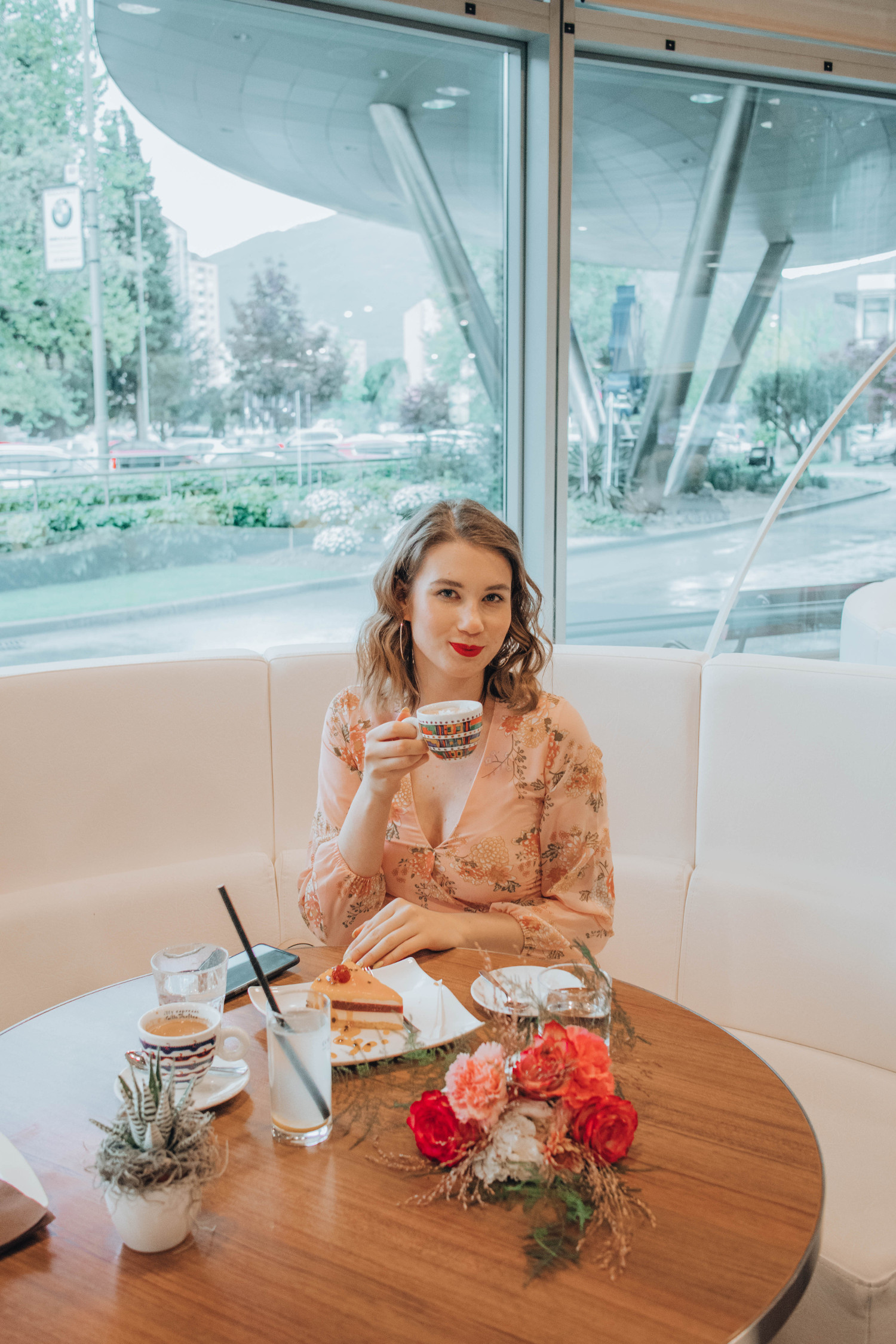 9:30
We slept in a bit on our last day, because the day before was packed with things to do, since we knew it was going to rain today.
We took our sweet time and headed for the hotel breakfast. By the way – I have never had a tastier hotel breakfast before. Because the hotel is huge the selection is amazing. The bread is crunchy, the bacon is well fried, there is yogurt, coffee, tea, spreads and pates, cheese, salami and ham… There is nothing better than a delicious and relaxing breakfast.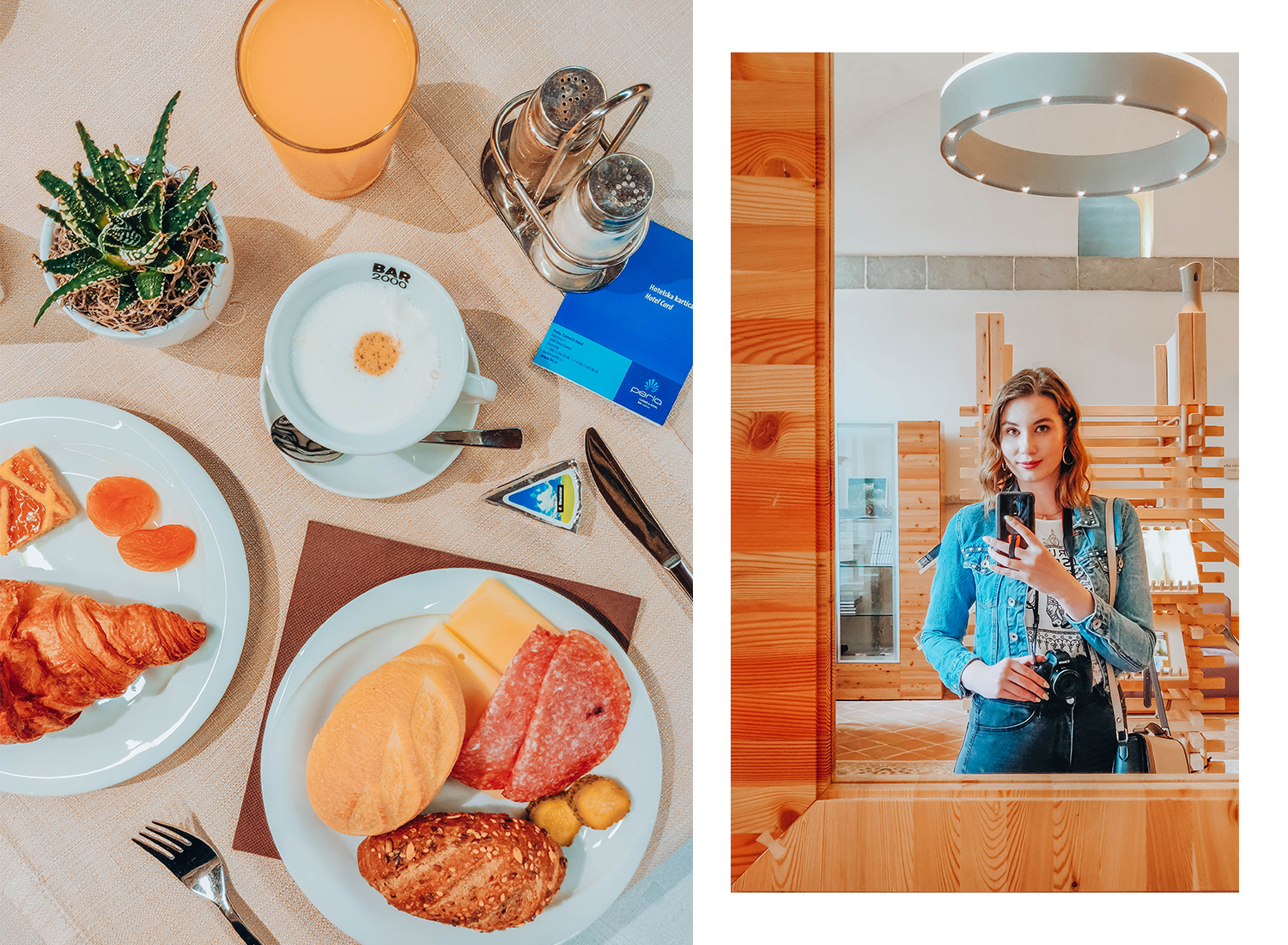 12:00
A breakfast this good called for a bit of rest in our room, and after that we visited the hotel cafe called Dolce Vita. During the Festival of Roses they serve a cake called Rose Kiss. Sadly we couldn't try it because they had just run out, so I presume it's truly delicious! Instead I chose a passion fruit and berries cake, which fulfilled all my sweet tooth criteria.
The cafe also gets a point for not serving plastic straws, instead you get a nice paper one.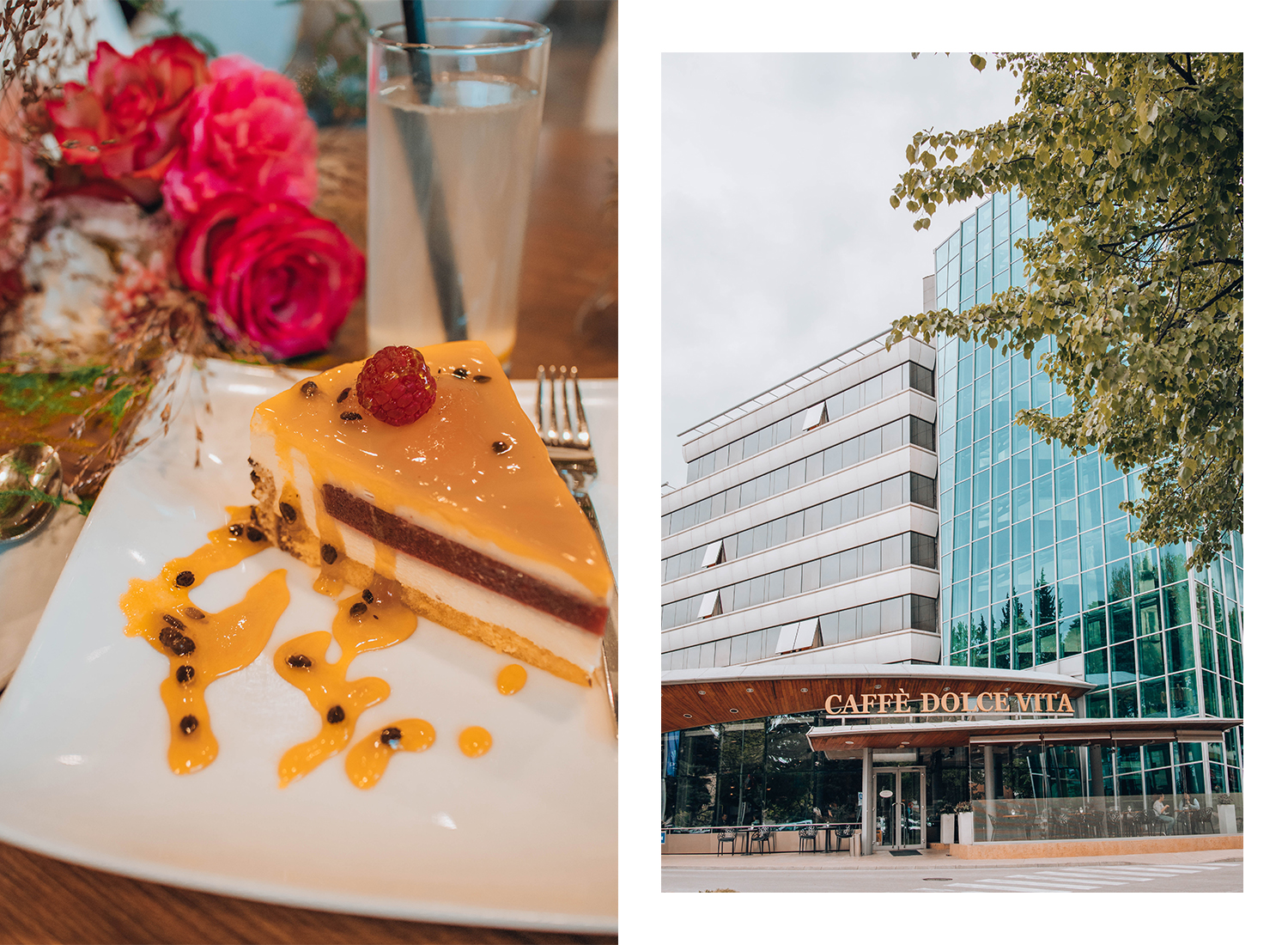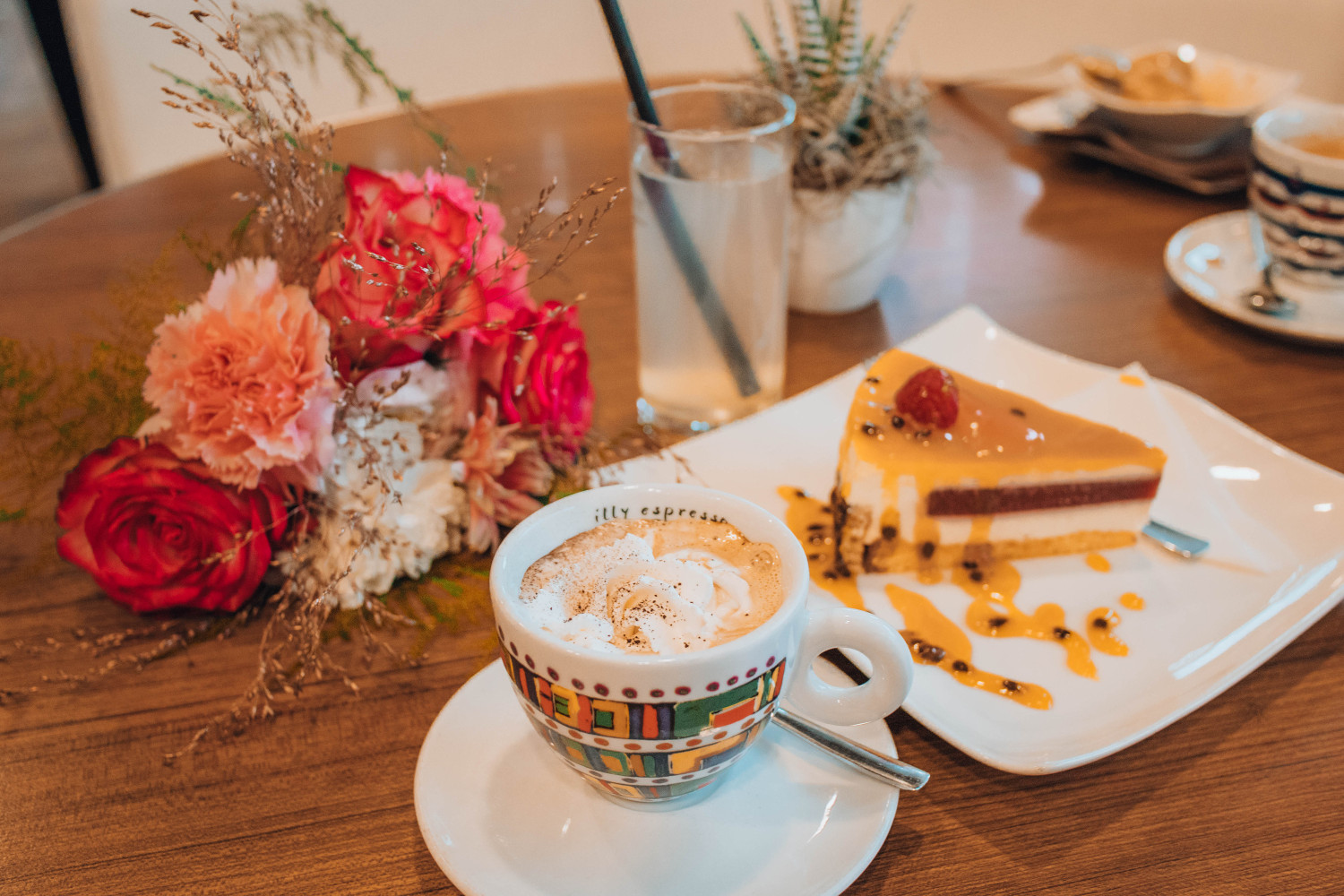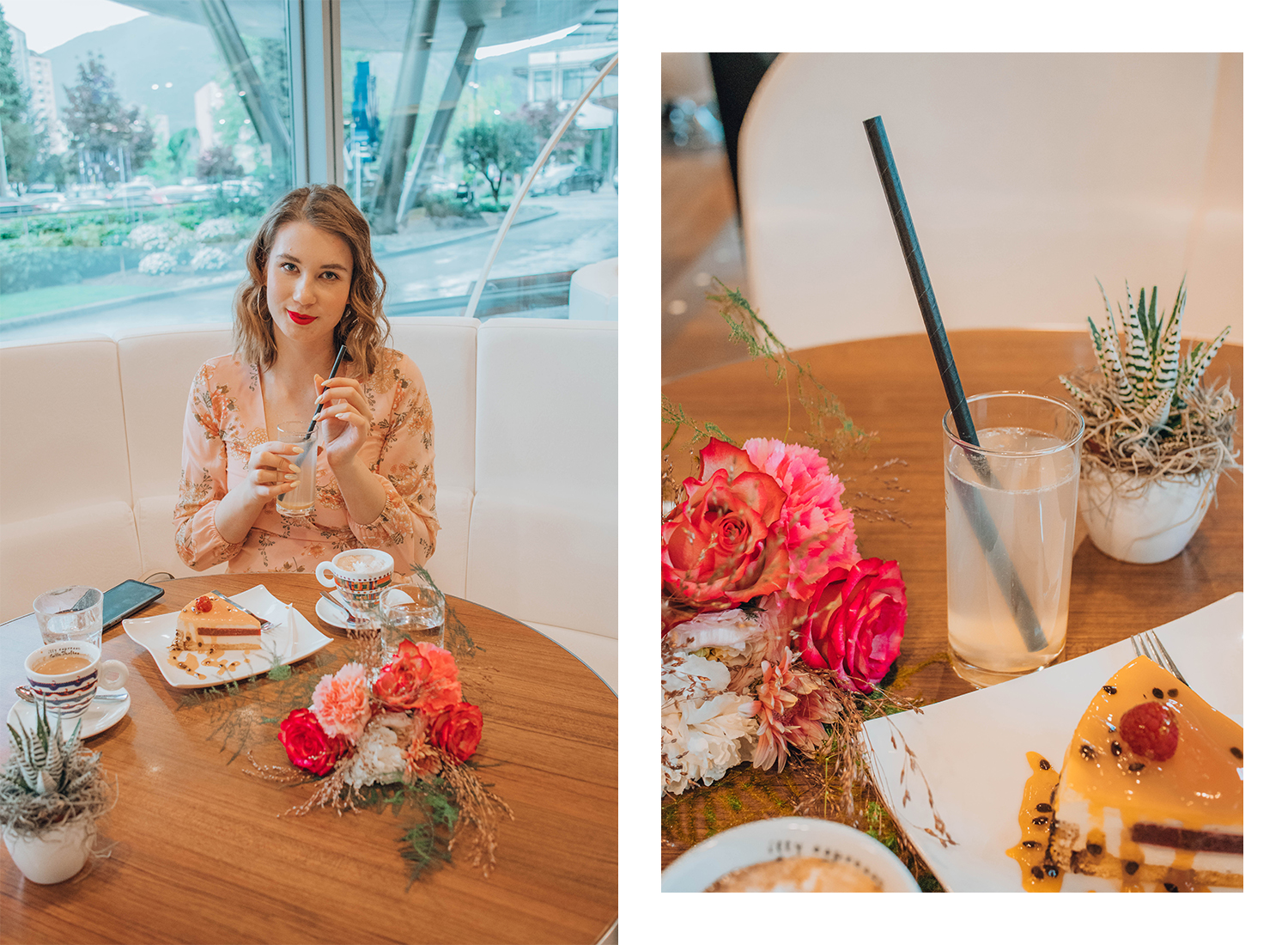 14:30
After the coffee break we packed our things and got ready for lunch at the nearby Hotel Sabotin. If you think that we ate an incredible amount of food this weekend, you are right. Delicious food goes down very easily, and it's even better if it's prepared by a chef and cleaned up by friendly staff. If we spoiled ourselves like this every day we would weigh 200 pounds real soon.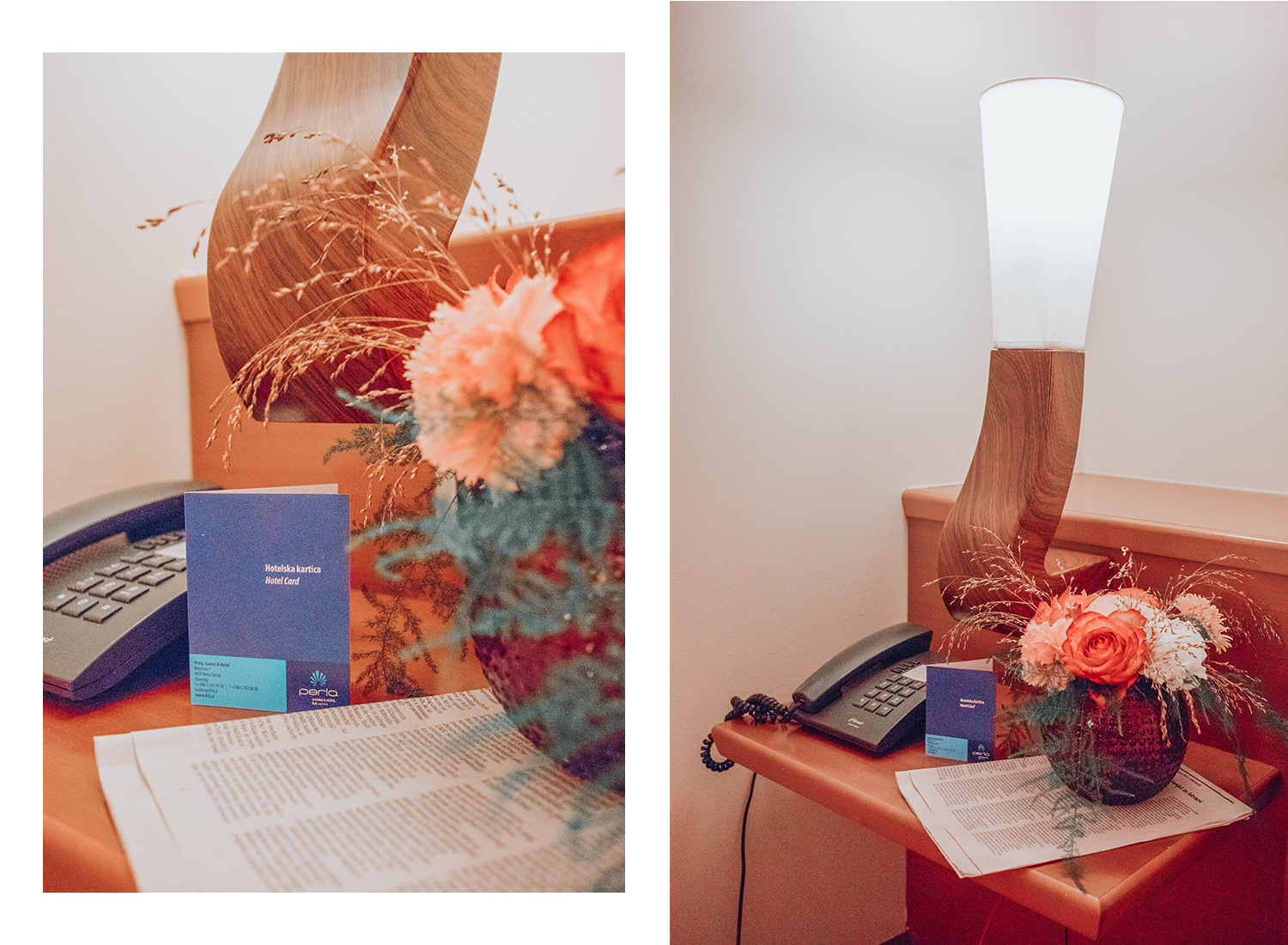 15:00
Do you know what roses taste like? You have to try it. In May they serve a Rose menu at hotel Sabotin. Rose petals have a gentle texture, but taste like radicchio. Domen was very excited. 😀 The rose petals are mainly meant for decoration, of course, and the food they decorate is PERFECT.
Kosilo v Hotelu Sabotin – Vrtnični meni
(from 1. May to 31. May) – price 22 €
Rose salad with smoked trout and a horseradish sauce

Rice with cherries and aged beef with rose petals

Sea bream in a pouch with shrimp and rose polenta

Rose ensemble with seasonal fruit

While we were eating we thought about how much this heavenly menu costs anyway. We guessed that it should be around 35-40€, and were pleasantly surprised when we saw that the actual price is only 22€! That's a really nice price for such a gourmet experience, and it means that the whole family can enjoy it without breaking the bank. We really recommend it!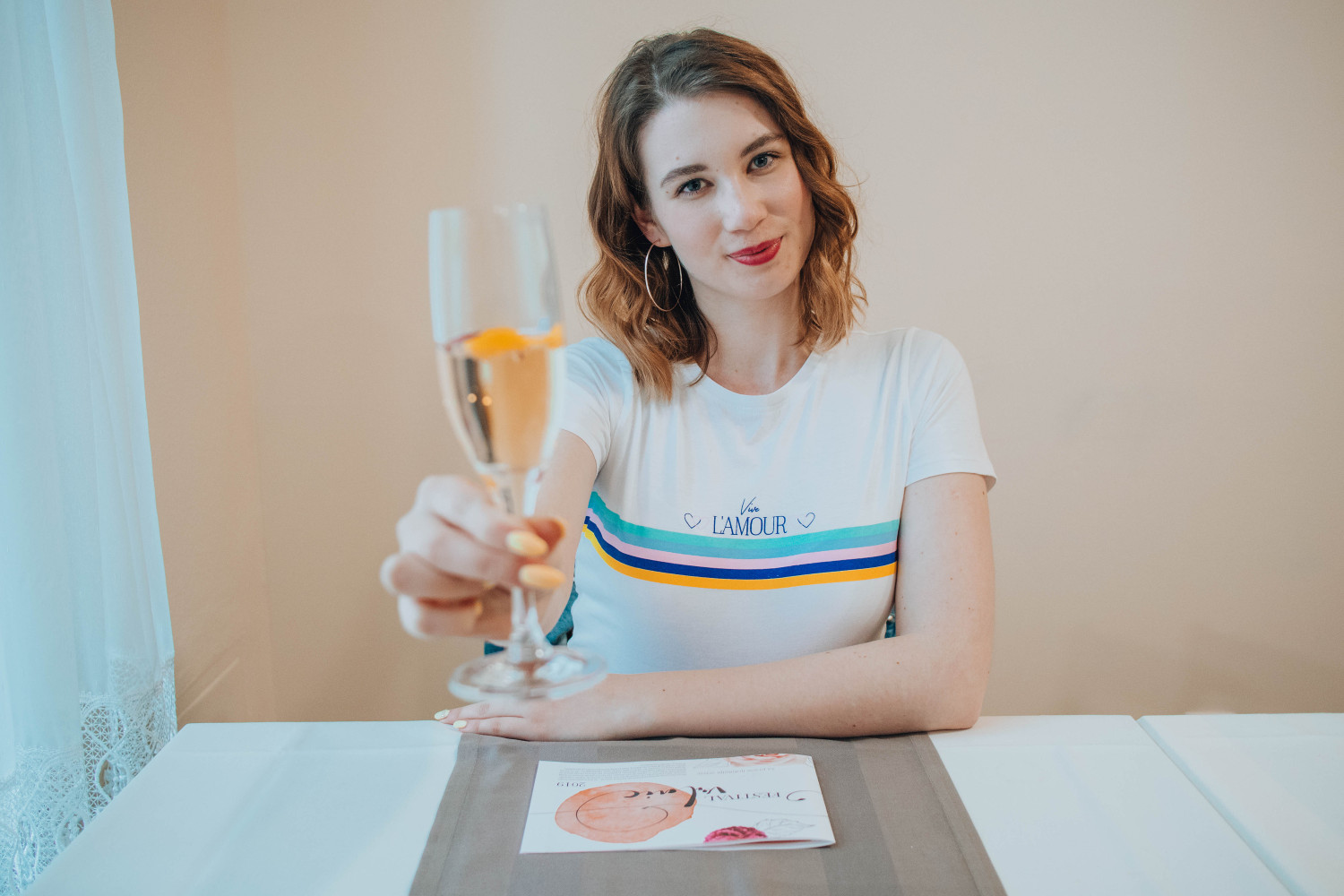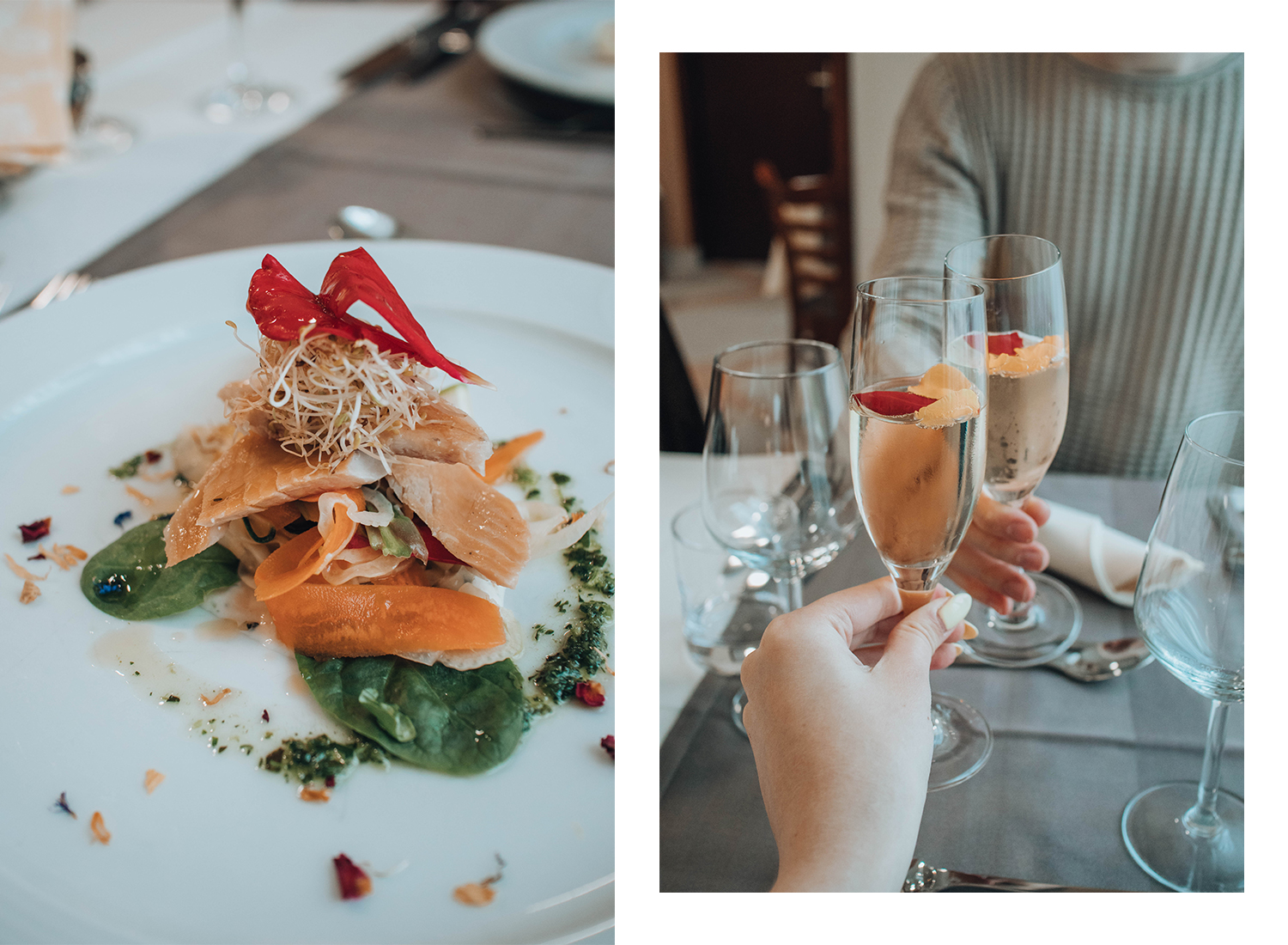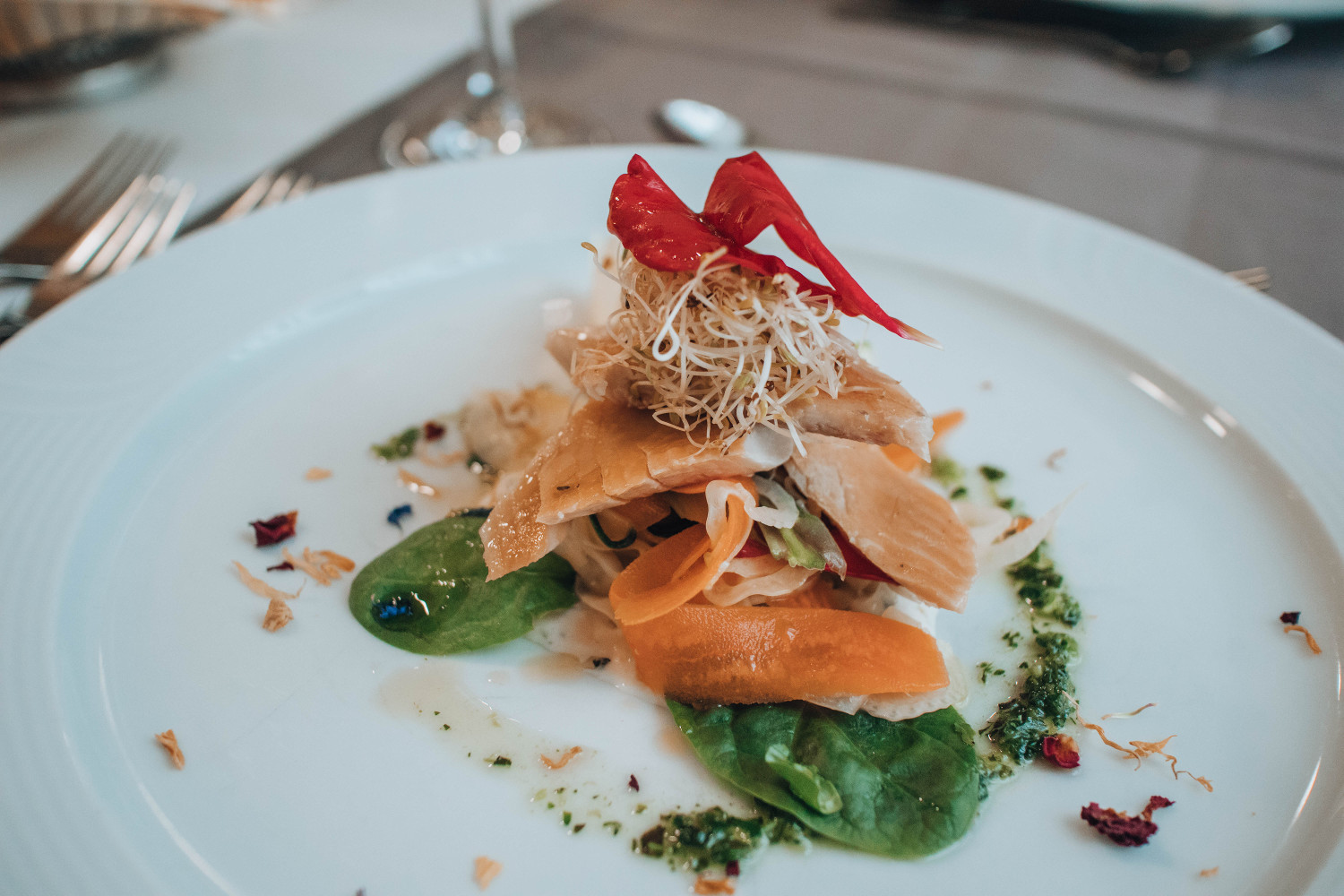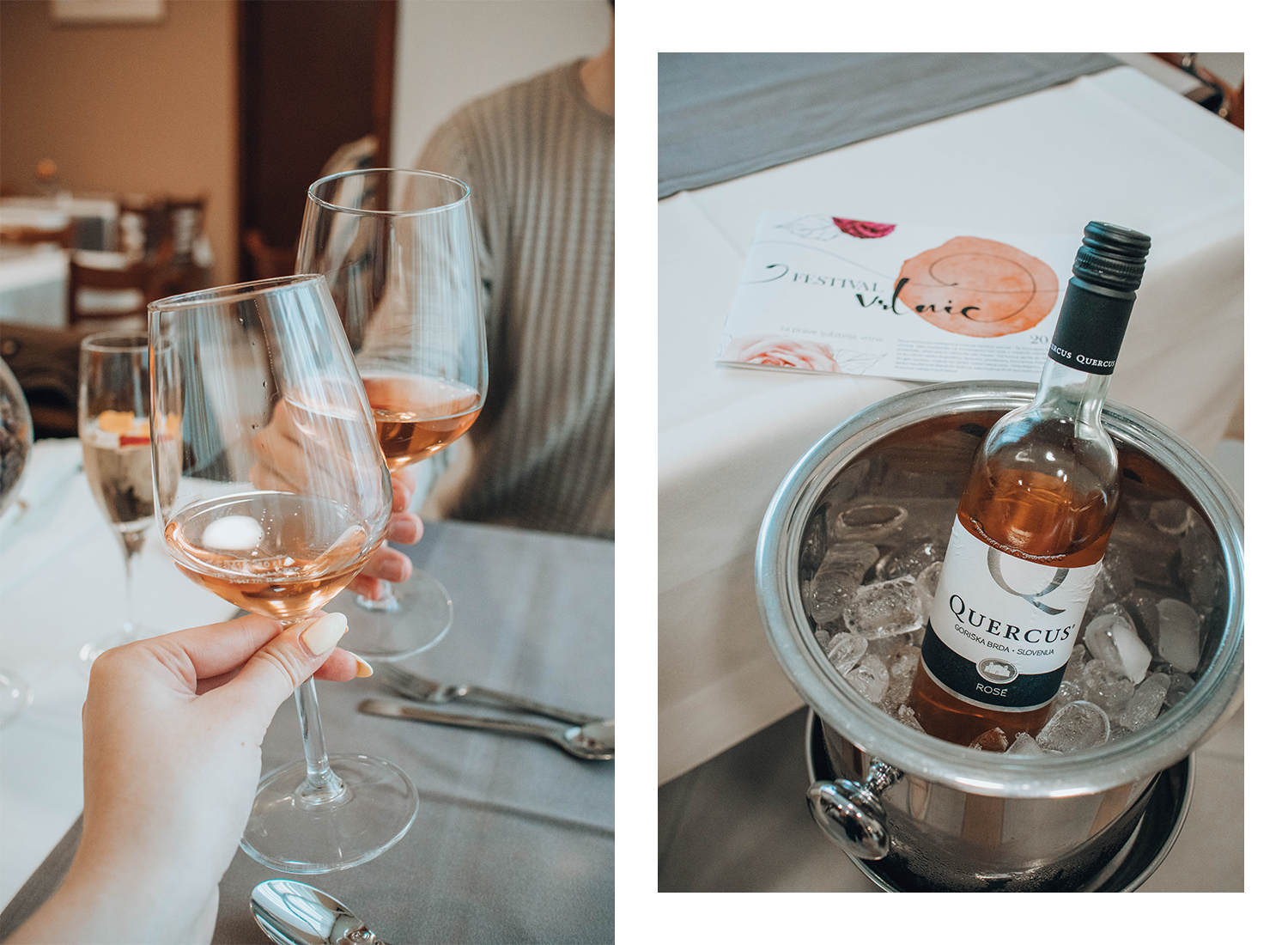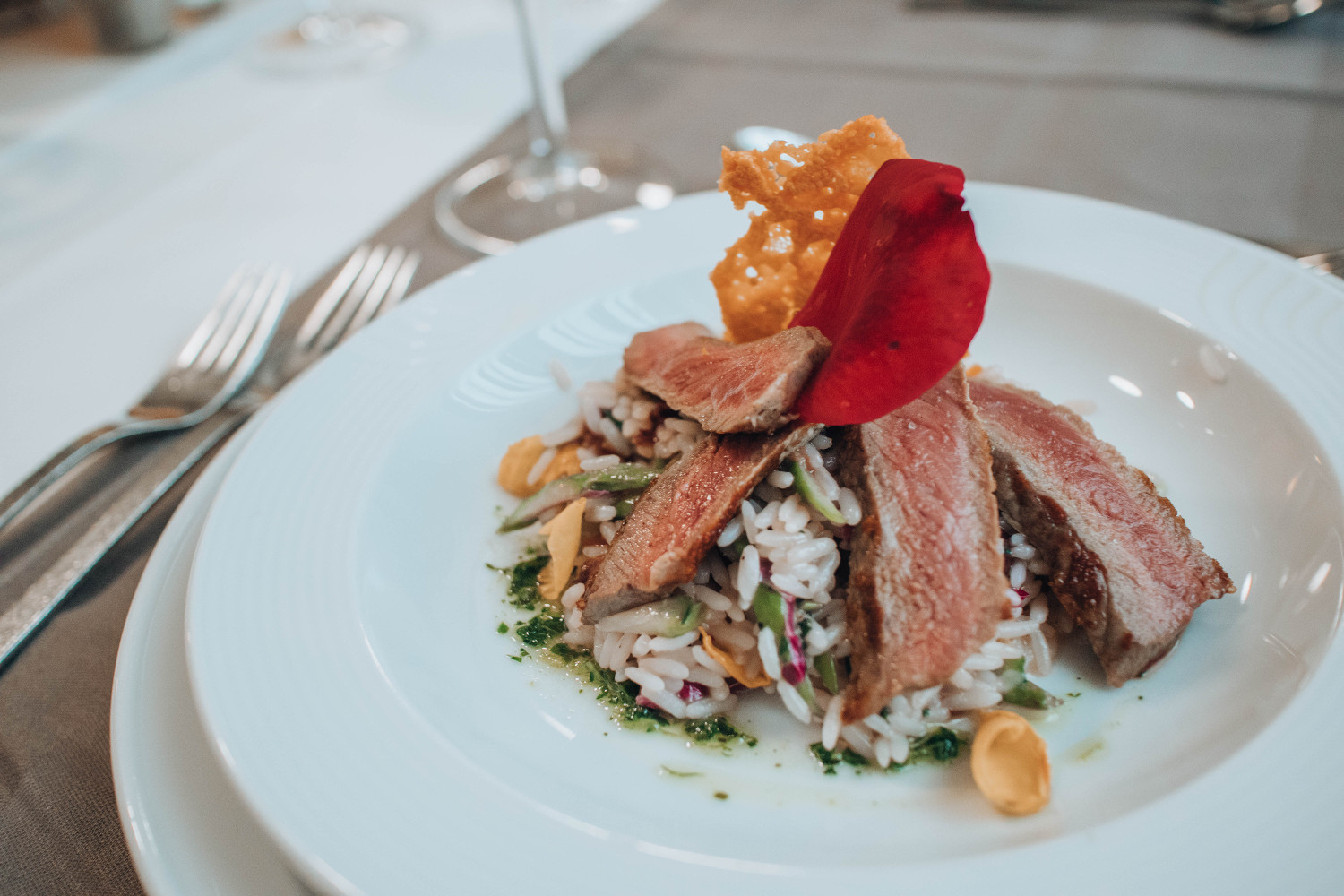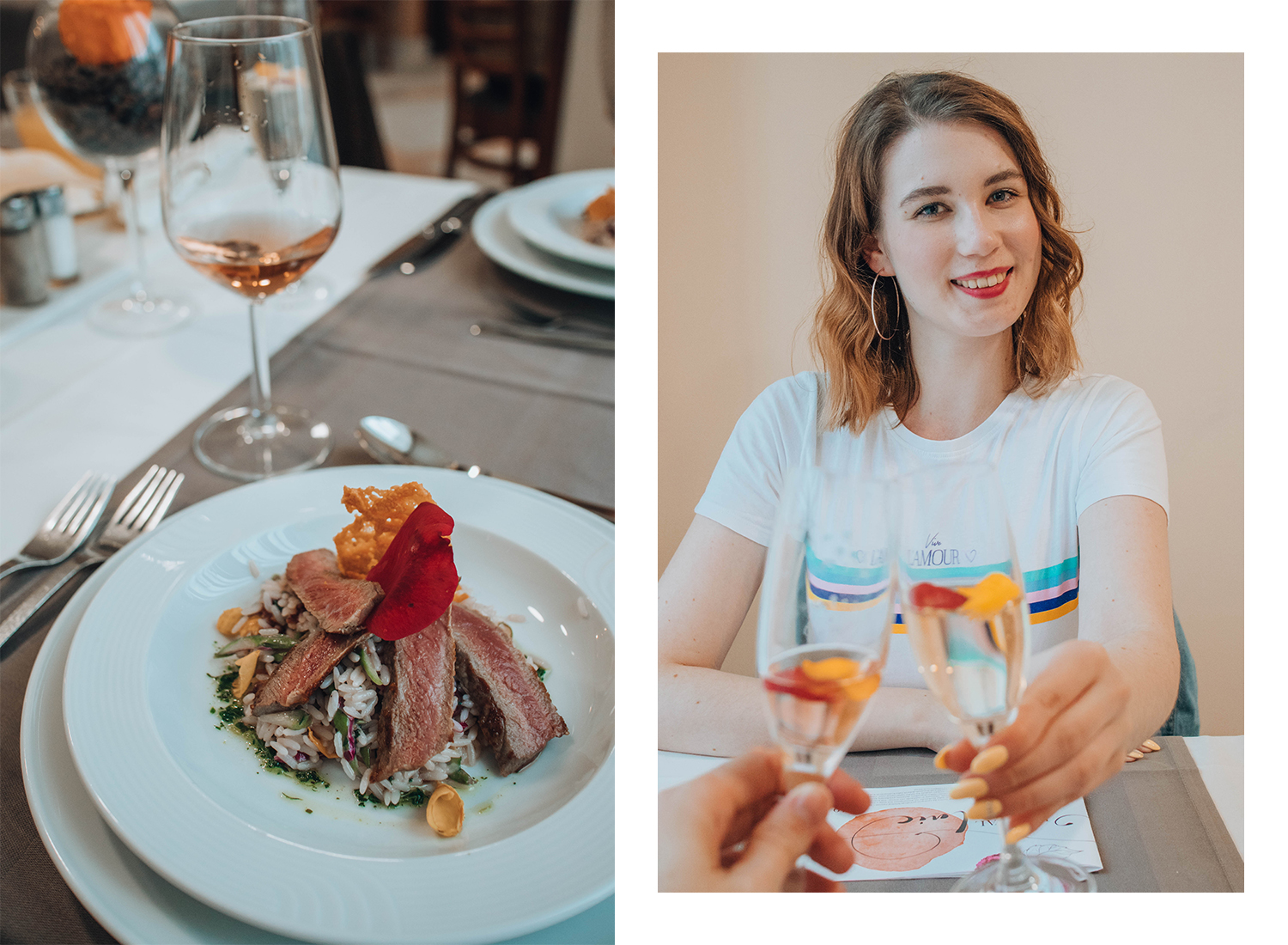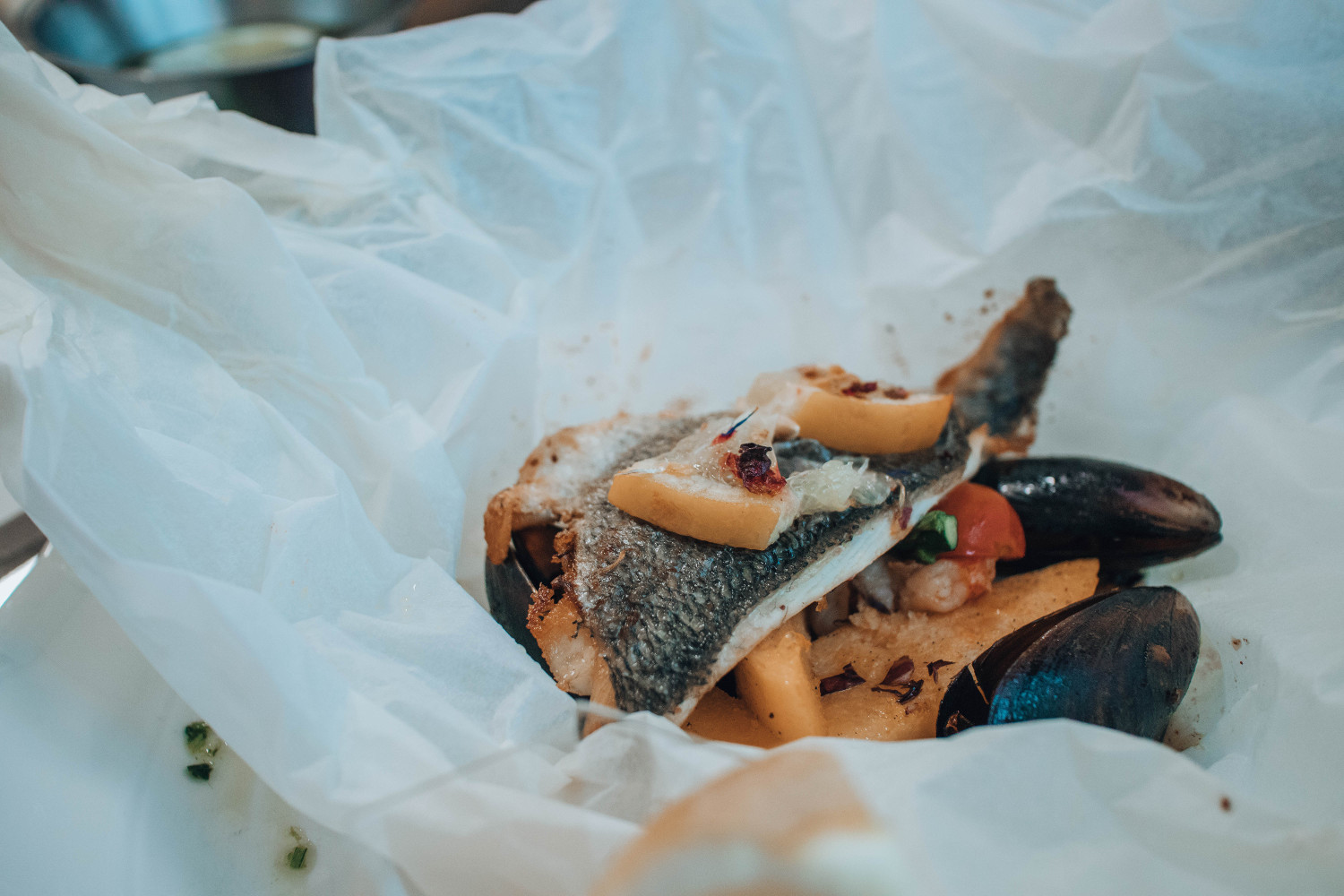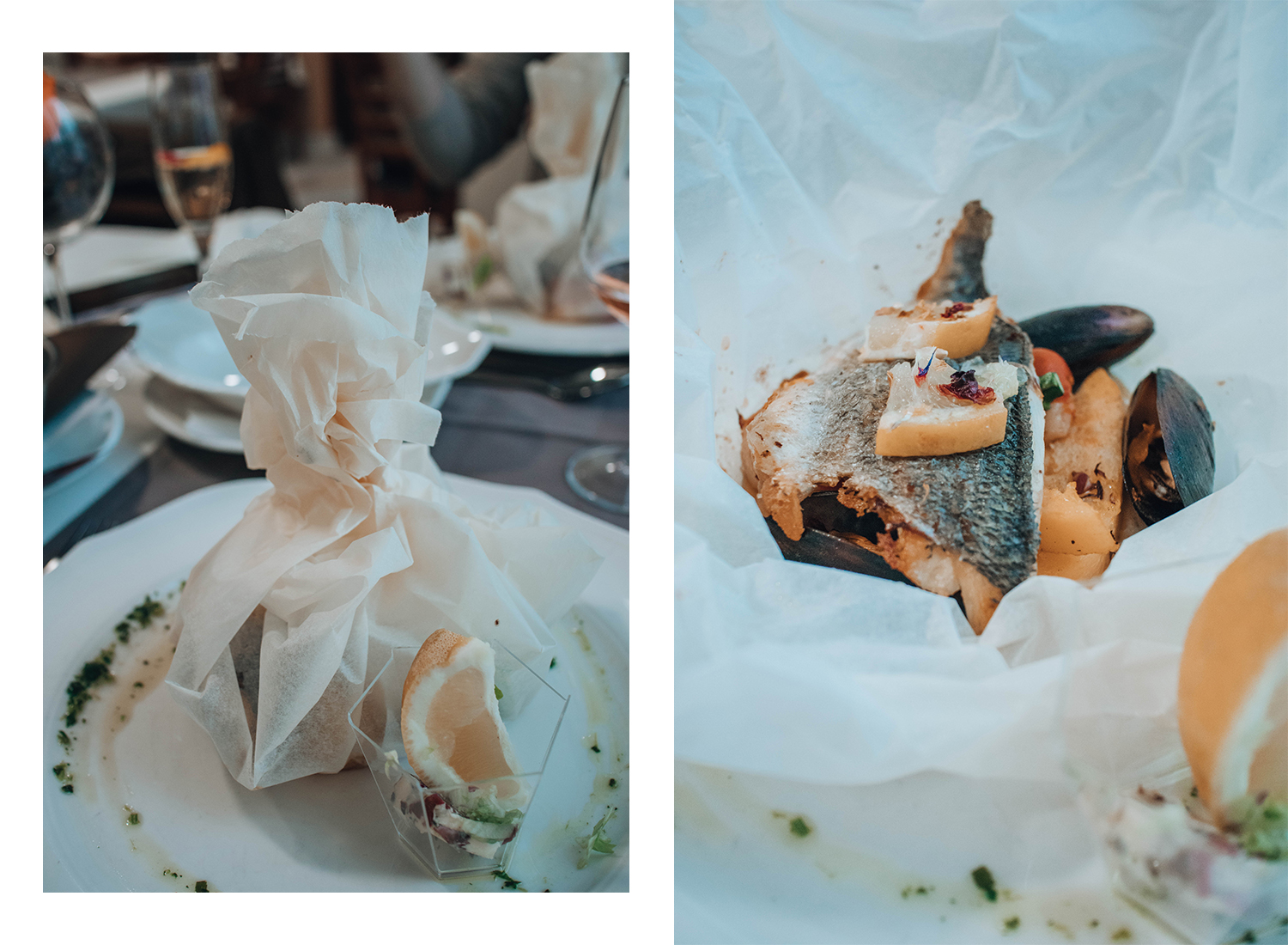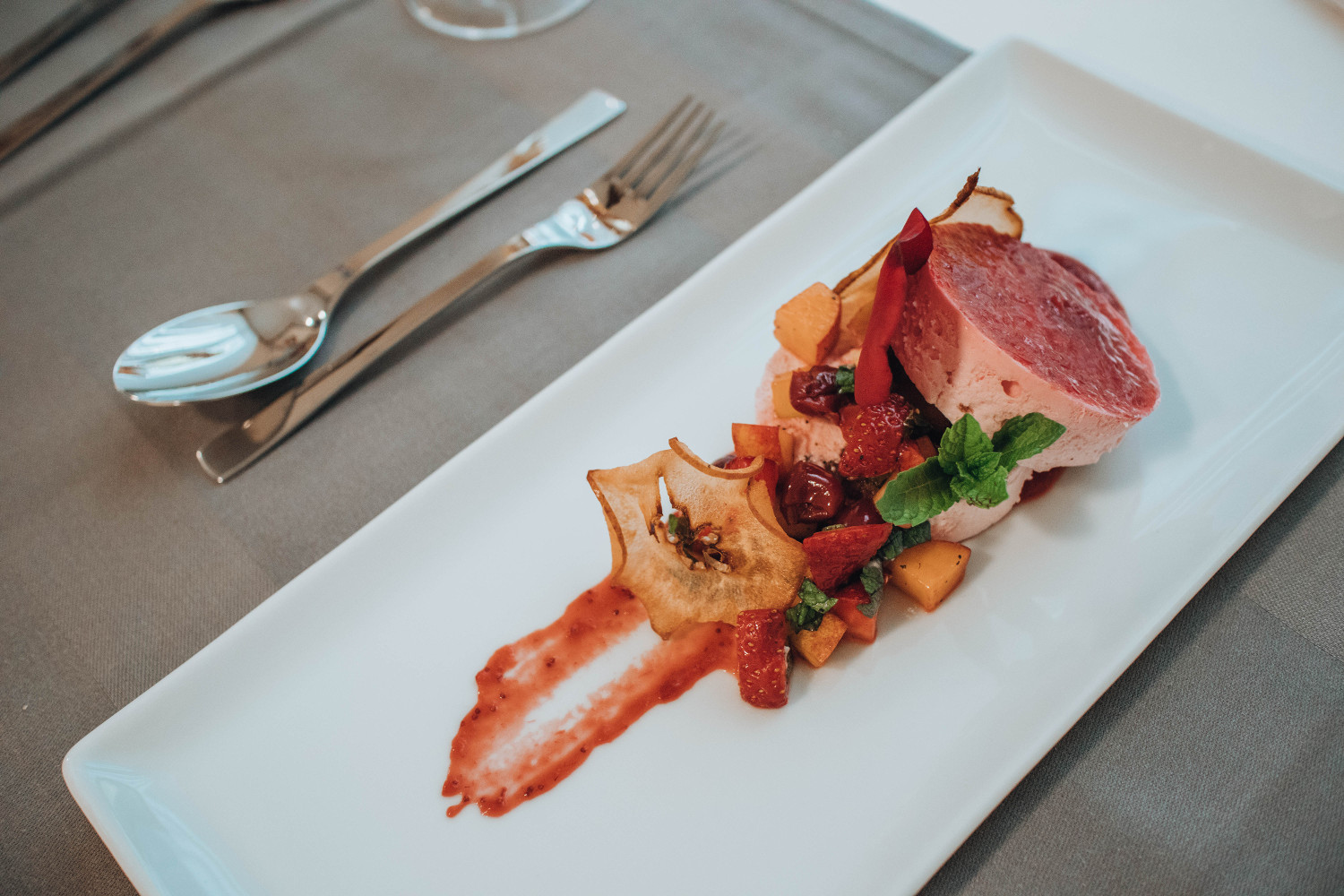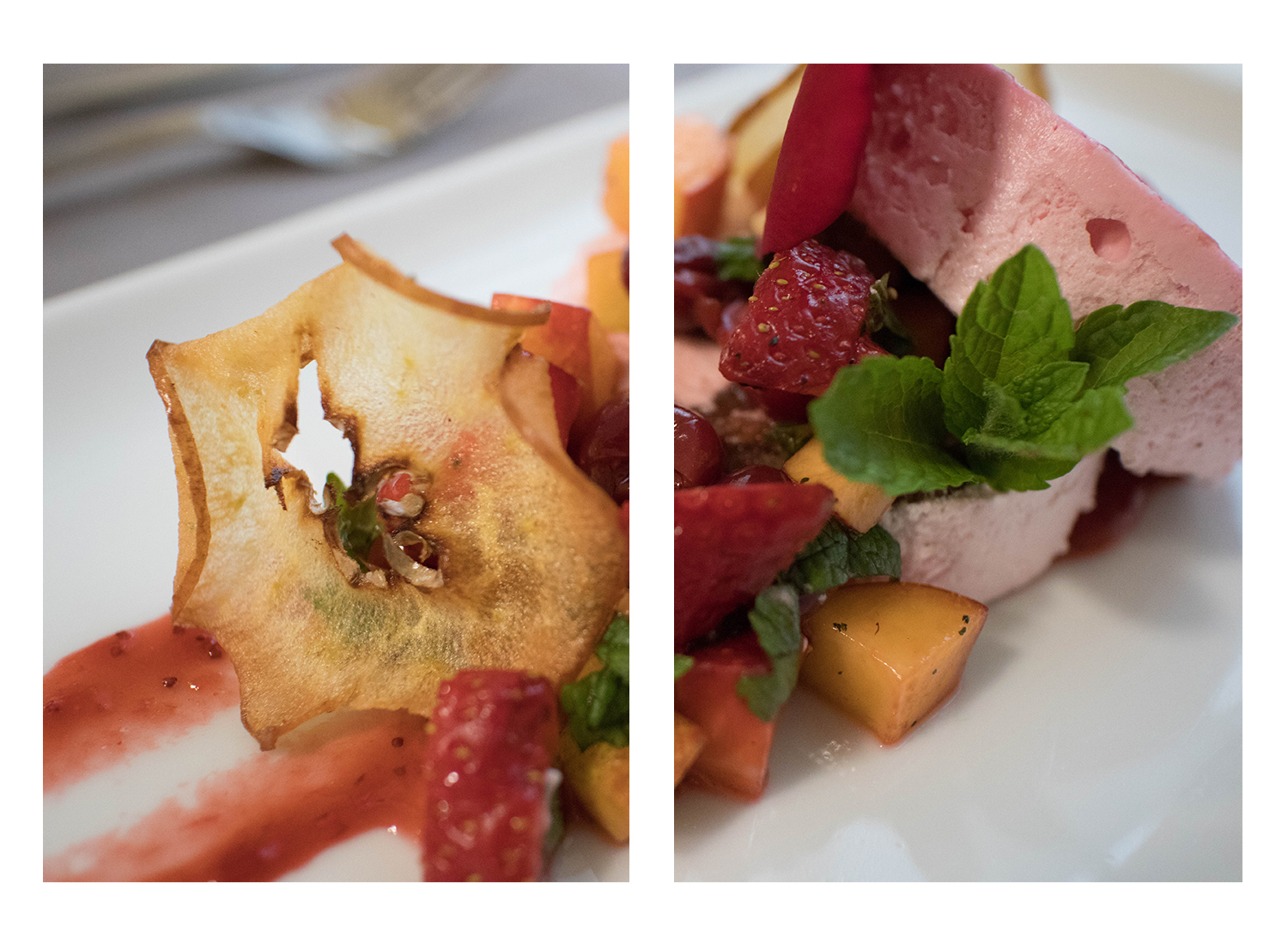 Our stay in Novica Gorica will live on in wonderful memory. This was one of the most beautiful weekends, and I think that we should do it more often. If you decide to take a similar weekend off, you will surely enjoy it. 🙂