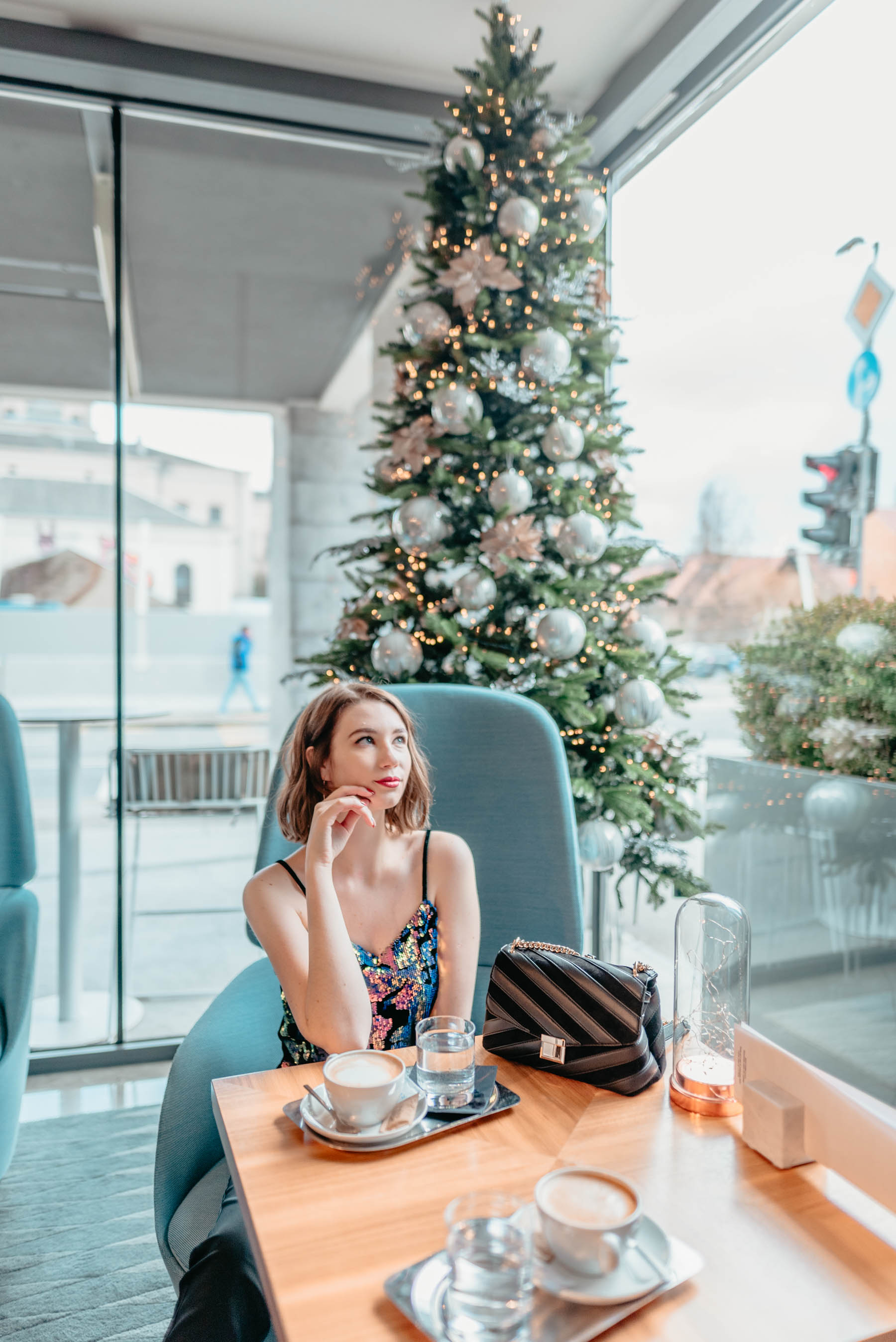 Do you have your New Year's Eve outfit picked out already? NYE is a very dear event to me, and I always like to look my best. Let me share 5 tips and suggestions with you that will help you enter the new year with style and comfort.
#1 a daring lipstick
No other occasion is more appropriate for a strong lipstick than a crazy new year party. Pick out a color that you've always wanted to wear but were waiting for the right moment. Shine!
#2 glitter
There's no new year party without glitter and shine – use it on your eyelids, hair or skin, or you can go a step further and wear some shiny clothes. You'll really stand out with a shiny top, and it will complete your party look.
#3 don't get cold
It happened to me many times; I didn't wear enough, thinking we were going to stay inside at all times, but something always happens that makes you stay outside for at least a while. For a comfortable night take an elegant warm jacket or a coat, and wear leggings under your skirt or pants.
#4 your favorite perfume
I have nothing else to add. I never feel glamorous and perfect without a drop of my favorite perfume. My favorite right now is Chloé. I think it's suitable for both everyday and evening occasions, and the scent is gentle, charming, and not too strong.
#5 a well-sized bag
Make sure your bag will fit everything you will need, but not too big so it won't get in your way. I think that the best choice is a smaller, elegant black bag. You can see it in the photos below. 🙂
Outfit:
Prva Liga Fashion Krško
Q/S pants
Q/S top
Tom Tailor pants
Parfois bag
Photo: Pia Hočevar Mucić