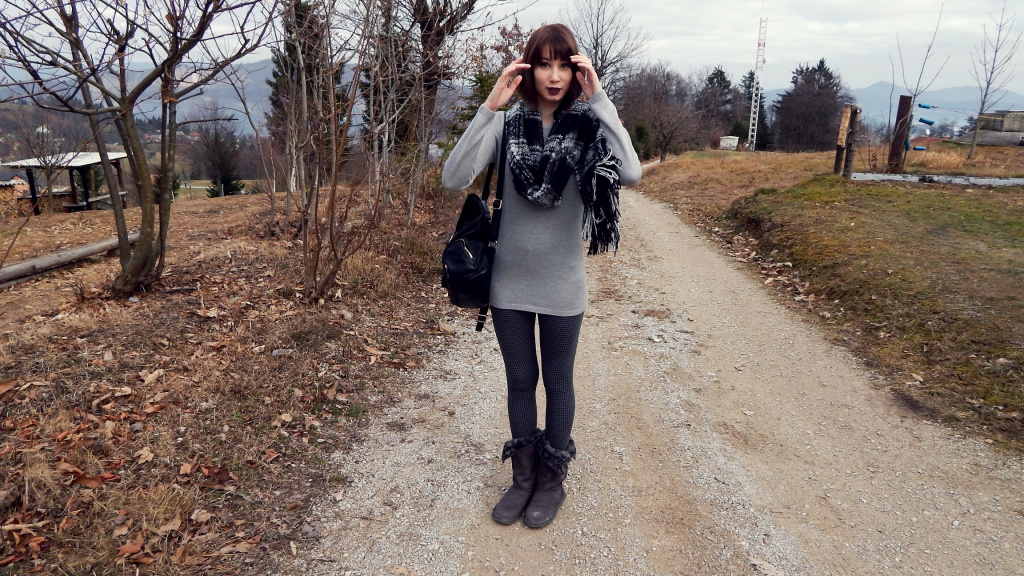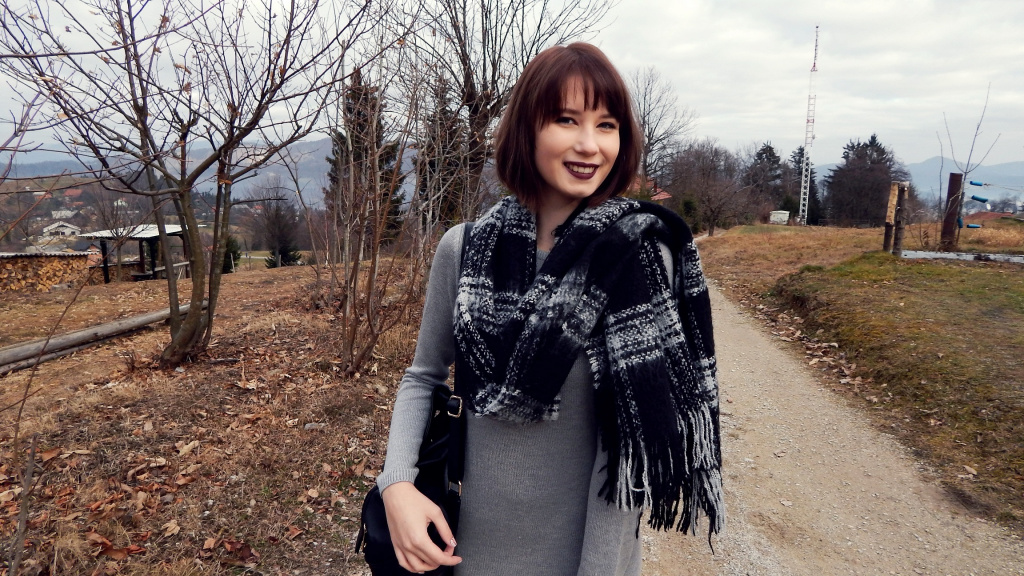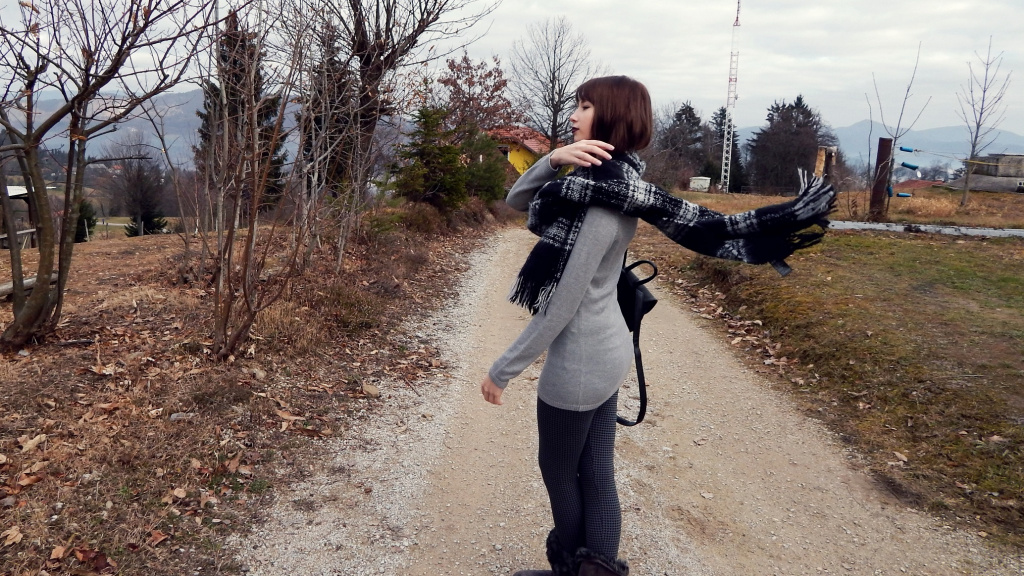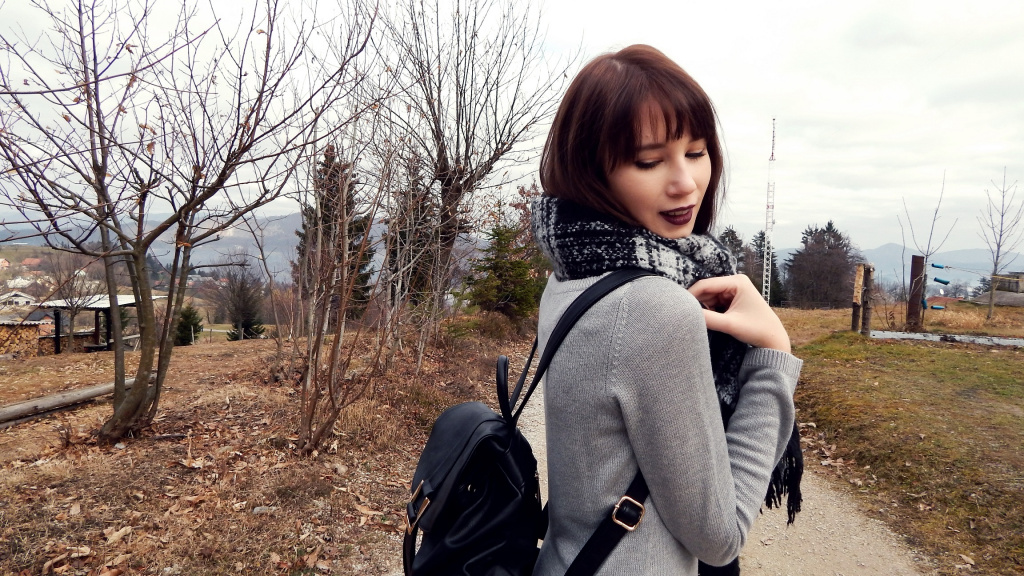 Hello there!
I hope you had a wonderful Christmas and that Santa brought you lots of amazing presents. 🙂
Good news: snow is forecast to fall over the weekend! Finally warm December is going away.
Today's outfit is still for warmer days (so, till Saturday) and it is based a on grey and black combination. I really wanted to try my new dark lipstick (Make up Factory Dark Aubergine) and this outfit was just perfect for it. I think it goes amazing with grey, it presents this very elegant look.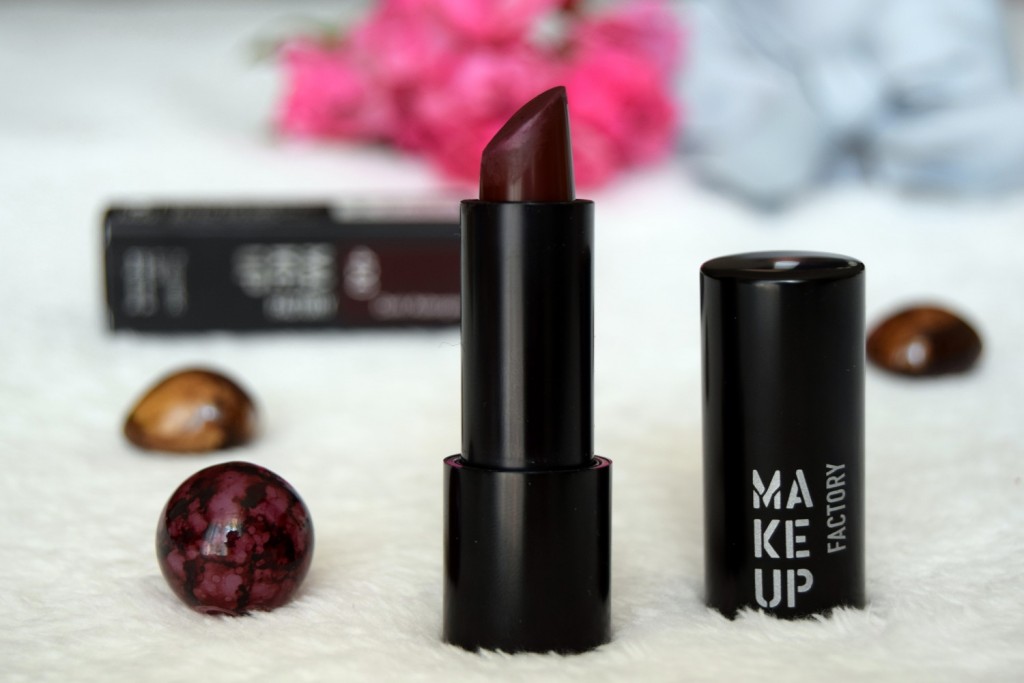 I adore the lipstick. I was looking for this brown-violet color for a very long time. This lipstick is even better than I was expecting – it is long lasting and has a semi-matte effect which makes it look a bit different. Lately, I don't want my lips to look too shiny, so this was the best lipstick I could get!
Have fun during the holidays!
♥