Lately I have a new obsession, probably like everyone else who has ever stepped into a Lush store. I'm just in love. I always go inside when I'm around. Usually I will just smell everything and take some testers or a product that really convinced me. This time I went inside to try the Dark Angels Fresh Cleanser and I ended up buying it, because it impressed me that much. I also decided to buy some other stuff and I will present everything in this blog post.
P.S.: My room smells divine right now. 🙂
About Lush Cosmetics:


---
DARK ANGELS Fresh Cleanser

---
ABOUT
This is for those of you who really like to scrub your skin to feel clean, with black sugar and charcoal to exfoliate, and rhassoul mud to deeply cleanse. We also use cold pressed avocado oil and vegetable glycerine to moisturise and soften your skin after all that scrubbing, leaving your skin feeling balanced and fresh. Sandalwood and rosewood oils give a rich, earthy fragrance and have a cooling and antiseptic effect on the skin. We buy our powdered charcoal locally in Dorset. It's a great way to exfoliate and is deeply cleansing, whilst black sugar is in here to scrub away any dead skin cells, leaving you with bright, refreshed skin.
Price: 100 g / 10,00€
MY OPINION
I've heard and read a lot about this black thing. My skin is pretty normal, sometimes a bit oily. I love the smell of this cleanser, it is very fresh and gentle. The thing I hate the most with face masks and cleansers is if they smell to much they give me a headache. It also feels very nice. It really scrubs my face and leaves me feeling very smooth, clean and refreshed after.
---
FLOATING ISLAND Bath Oil

---
ABOUT
Overlooking the Rwenzori mountains in Western Uganda, the world's first certified Fair Trade vanilla is harvested. Just like palm trees dotting island shores, a vanilla pod is planted on the top of each Floating Island. Relax with it in the bath and float away to your own sweet-scented dessert island, softening the skin with organic shea butter.
Price: 3,95€
MY OPINION
I decided to buy this one, because I really love oil baths. They make my skin very soft and nourished. I have already tried the You've Been Mangoed oil bath and I fell in love with those cute little oily things. Floating Island smells gently of vanilla and since I am such a vanilla lover I had to buy it. Can't wait to try it!
---
THINK PINK Bath Bomb

---
ABOUT
No thinking cap is needed to realise that this candy-flowered bath companion truly adores you. Pop it into warm water and revel in the pinkened sweet tonka and comforting Fair Trade vanilla pool that unfolds. A sunny note of neroli oil complements soothing lavender to create a cheerful, yet calming heart-spangled soak.
Price: 4,50€
MY OPINION
Think Pink is the first Lush bath bomb I have ever bought. It has a reasonable price tag for a bath bomb from Lush and I think it is super cute. Just look at those tiny flowers. It smells very candy-like, I usually hate sweet smells, but I adore this one. I think it started my Lush Bath Bomb addiction. There are little confetti hearts hiding inside. Can't wait to put it in my bath and see what comes out! 😀
---
SOFT COEUR Massage Bar

---
ABOUT
For lovers of sweet smells, this massage bar featuring a familiar, comforting toffee fragrance. We added almond oil to our cocoa butter and shea butter massage bar base to allow this bar to melt quickly on the skin. The honey and cocoa centre will leave the skin smelling delicious. Smooth this sweet-smelling massage bar over the body for deliciously-scented and soft skin.
Price: 7,95€
MY OPINION
I just fell in love with the smell of this one. My skin feels lovely after using it. It looks like white chocolate and smells and feels delicious. Inside hides a piece of dark chocolate. I just love the little hidden things inside Lush products, I feel like a child finding a surprise. Yet this dark chocolate piece isn't really useful, but it is cute. 😀 I love that the scent is quite long lasting. I'm a fan of honey scented products and this was just a must have.
---
♥ TESTING ♥

---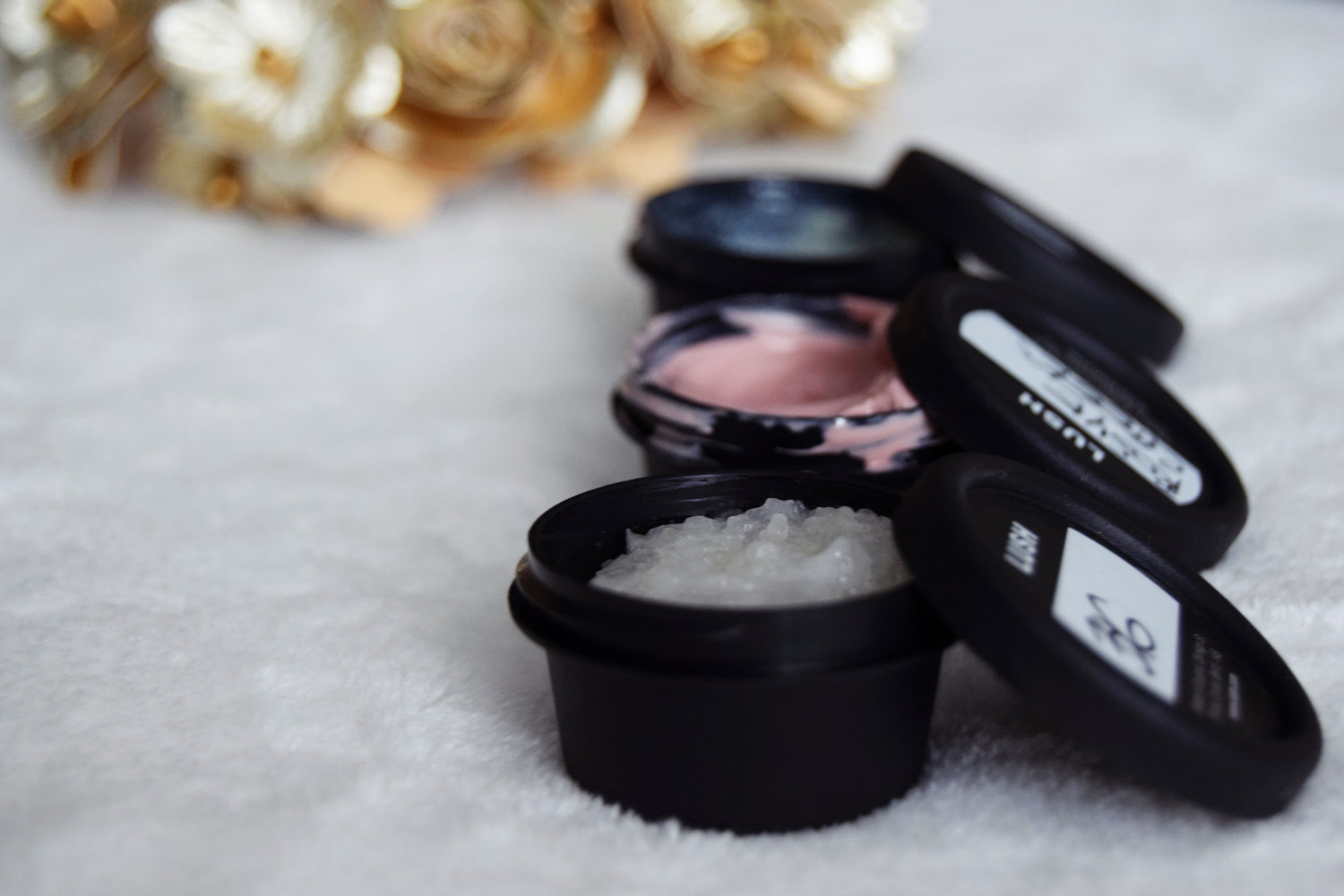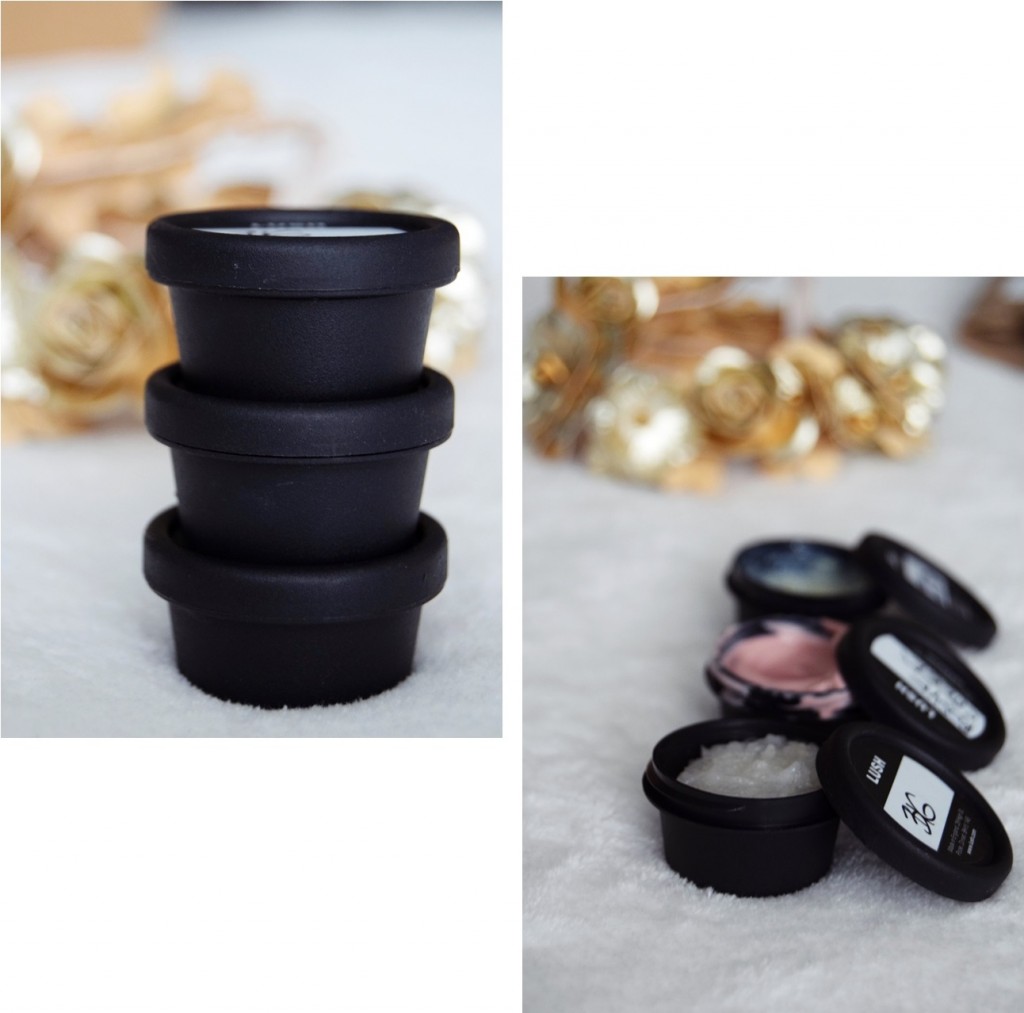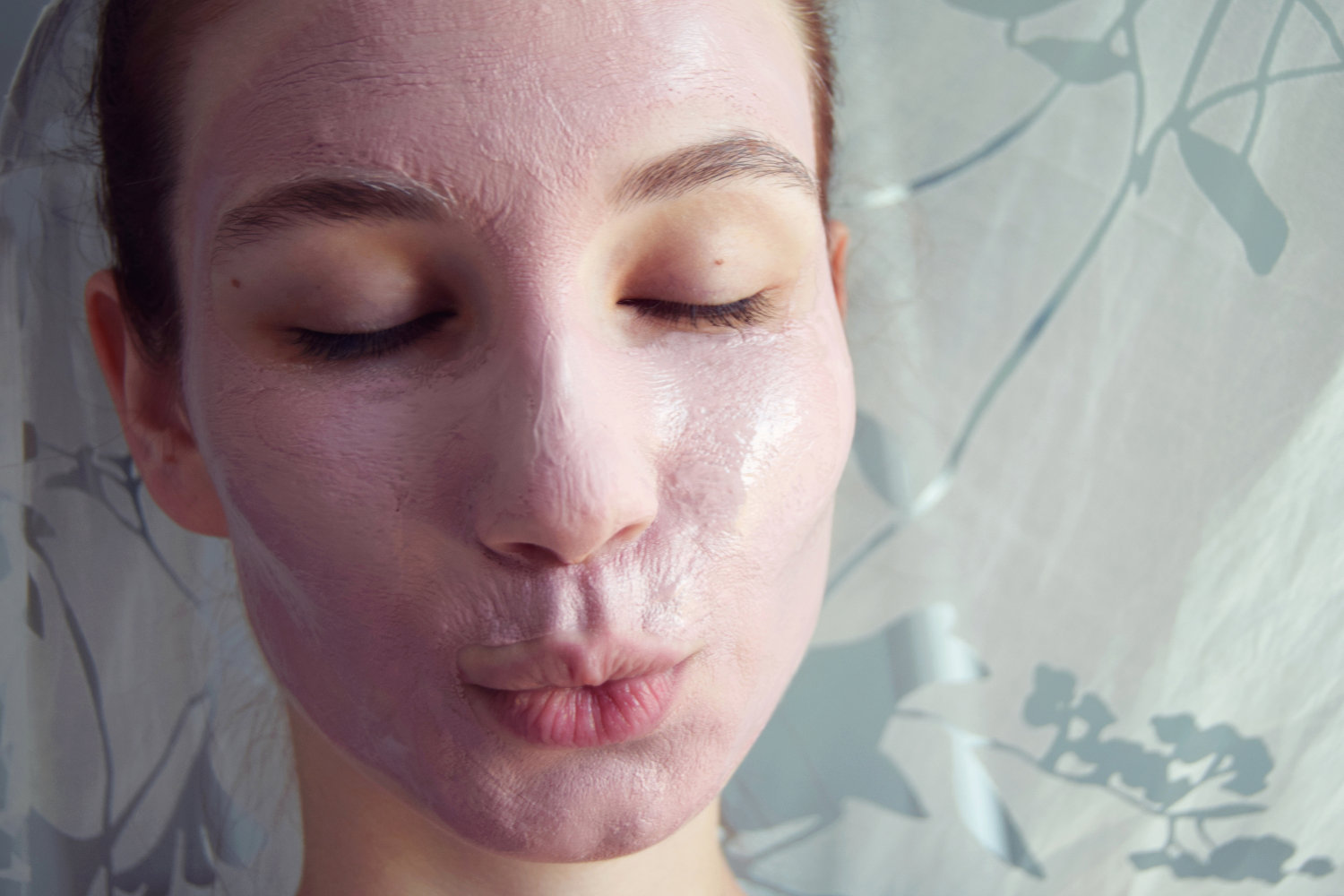 This time I decided to test those three babies:
OCEAN SALT Self Preserving Face and Body Scrub
ROSY CHEEKS Fresh Face Mask
BIG Shampoo
---
OCEAN SALT Self Preserving Face and Body Scrub
♥ About ♥
Limes steeped in vodka, fresh grapefruit juice, and lashings of salt go into this invigorating face and body scrub – now in a self preserving formula.  The salty, citrus fragrance is refreshing for the skin and mind, like diving into the cool blue ocean. Sea salt is rich in minerals and excellent for scrubbing and buffing skin. We also added rich, silky avocado butter, coconut oil and seaweed absolute to keep your skin soft, smooth and conditioned.
♥ My opinion ♥
I have very thin and sensitive skin that is why this one is not really good for my face, because it is too rough. However it is great for the body. Smells like ocean, but I find this scent more like a man's scent. It is not really girly. Otherwise leaves my skin smooth and refreshed.
---
ROSY CHEEKS Fresh Face Mask
♥ About ♥
Find the happiness you seek by cleansing cheek to cheek with this gorgeously soothing fresh mask. A simple blend of kaolin, calamine and Turkish rose oil to delicately calm the skin and restore balance. Whether you're feeling hot and bothered or just fancy showering your complexion with roses, cleansing calamine and kaolin will gently remove dirt while exquisite rose oil nourishes and tones your face. Smooth a generous layer of this mask over your skin and relax for 10-15 minutes, allowing the ingredients to get to work, before rinsing. Uncover calm, matte skin which says you've been kissed by a rose.
♥ My opinion ♥
I have this one on my face in the photo above. Lovely mask for sensitive skin and it's completely smooth. It smells just like roses and is very gentle. I like it. Leaves the face soft, calmed and soothed. I would recommend this to anyone who wants to relax and just chill a bit. "Feeling like you've been kissed by a rose" is just the best definition you can come across for this face mask.
---
BIG Shampoo
♥ About ♥
A volumising shampoo made with seaweed and sea salt. While the salt lifts the hair and adds body, it also softens the hair alongside extra virgin coconut oil and protein-rich toothed wrack seaweed. Lemon and lime allow the hair to shine as they allow the cuticles on your hair to lie flat, meaning they reflect more light. Use a small amount on wet hair and work it in well to build lather.
♥ My opinion ♥
And the last but not the least… I always had problems with low volume, because I have very thin hair, so I decided to try this shampoo. First of all it smells fantastic, very fresh and it also has that little scent of something sweet inside, that reminds me of childhood. The scent is not too strong, that suits me very well. I always had to have shorter hair, because if I let them get longer, I lost all the volume and it looked like I had no hair. In 21 years of my life I have tried so many shampoos I stopped counting and got to terms with the fact that I will never have voluminous hair. But not anymore. I tried this shampoo and it blew me away, I have such thick hair, very good volume, I just can't believe it. I will definitely buy it as soon as I am around the Lush store. Just have no words, it gave me my dreams back. The salt inside also gives your scalp a little massage and really cleans your hair and scalp in a good way. So I recommend it to all of you with oily hair with no volume. Also the conditioner is necessary, otherwise you won't be able to comb your hair, they will be too dry. Anyways – best product ever.
---
Hope you like this kind of review. Which Lush product is your favorite? ♥