"Born of passion… watch out makeup world… The Makeup Revolution has begun!"
I heard a lot of good opinions about Makeup Revolution London and I decided to give it a try. In this blog post I will show you which products I bought and why. I haven't tried all of them yet, but I will probably do more blog posts about each product or the look that I created with it. But for now I can totally say I'm in love with this brand. They have really low prices for such good quality.
---
ULTRA CREAM CONTOUR PALETTE
---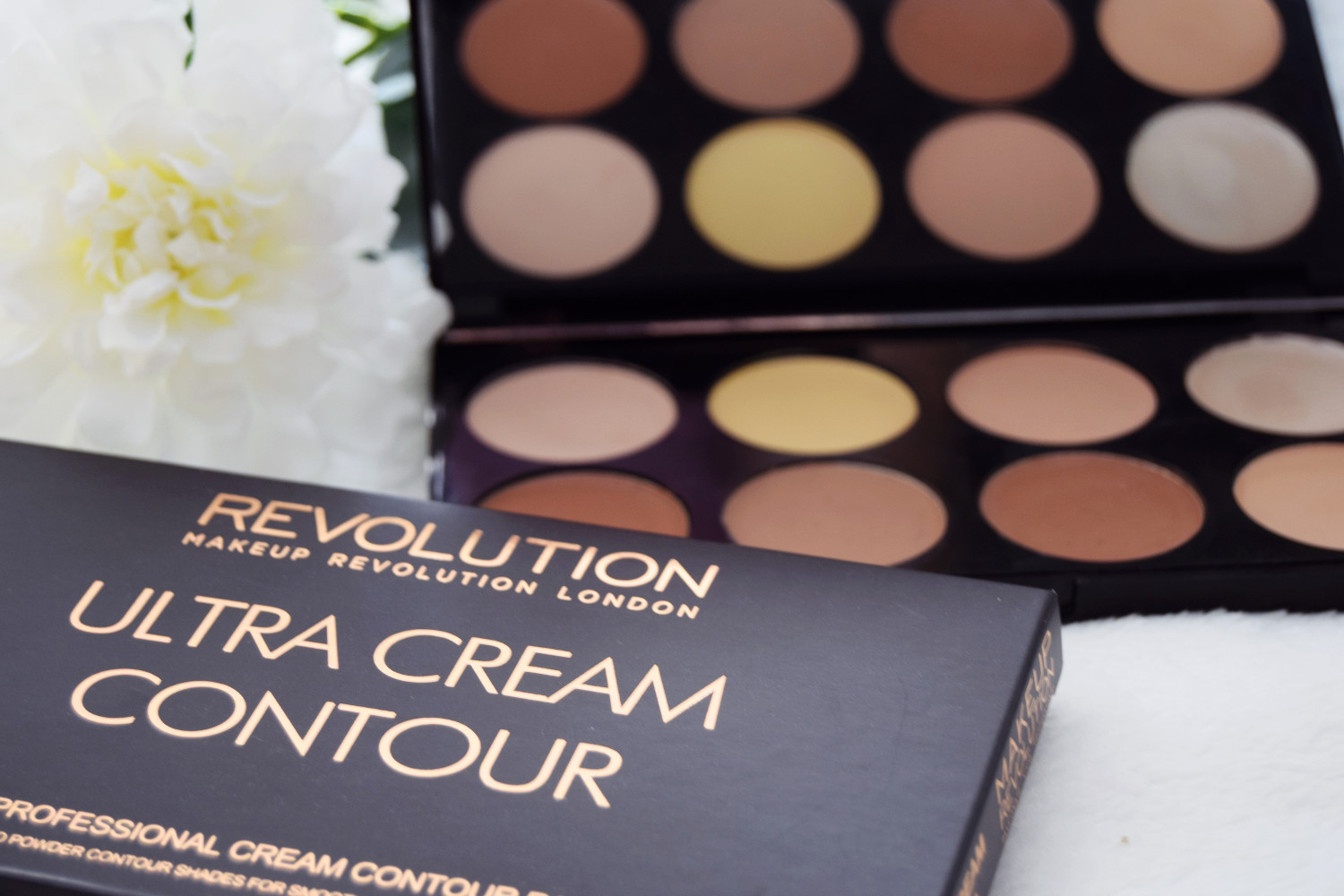 ABOUT
The complete cream contouring and highlighting palette. The Ultra Cream Contour Palette has 8 creams for perfect contouring, defining and sculpting. Assembled in a large palette with a full size mirror.
Price: 12,99 €
MY OPINION
It was my first time buying anything creamy for contouring, so I really wanted to try how it works. The creams are easy to apply, they meld with the skin well and you can blend them perfectly, even if you aren't very good at make up. I actually like these ones better than the ones that are powdery. I was very pleased that it has lots of different shades, so I can mix the perfect one for me. During summer my face is a bit more tan, and I can simply mix the shade I want. The glittery highlighter is also just to die for. I won't regret buying this one.
---
AMAZING VOLUME BLACK MASCARA

---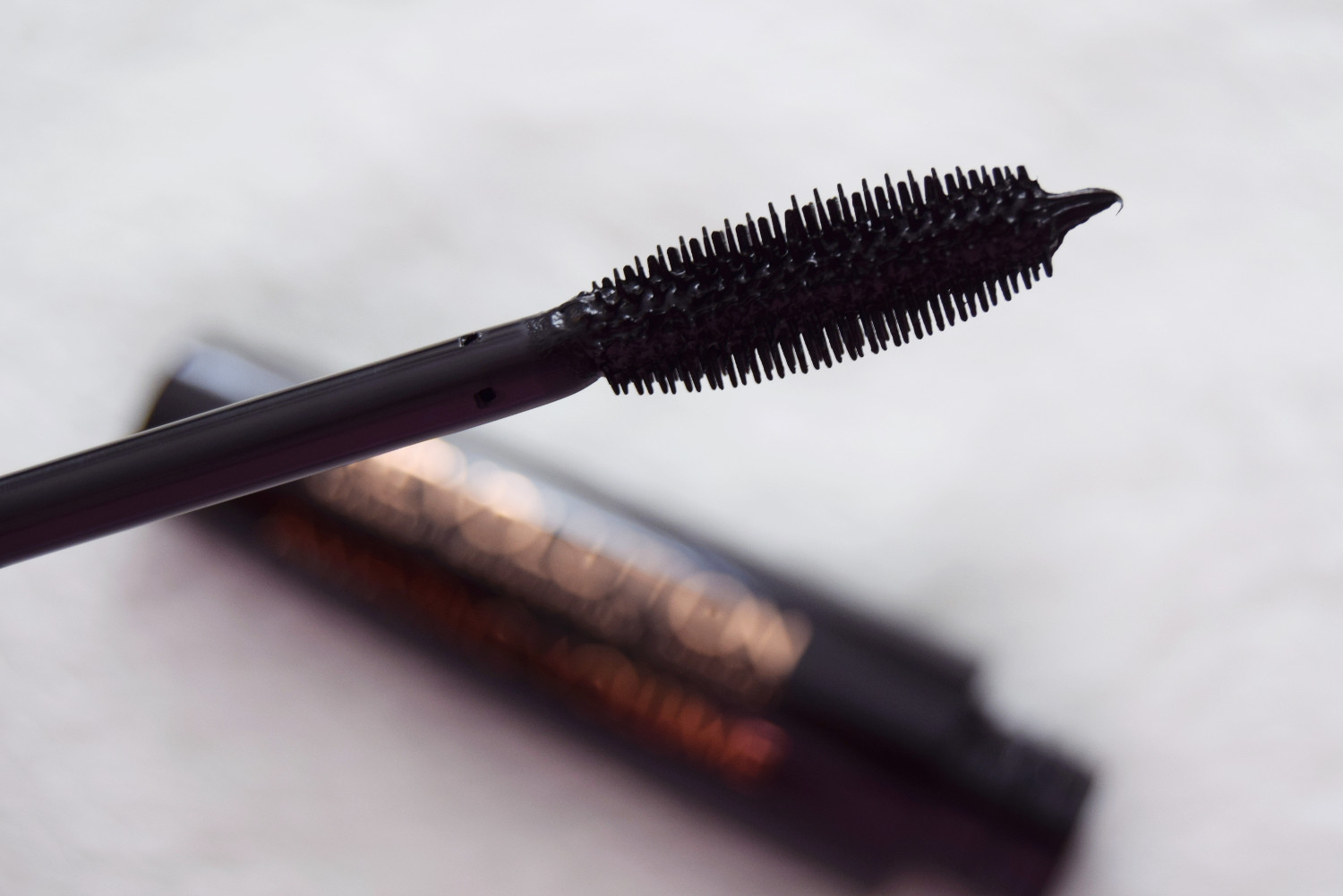 ABOUT
This Amazing Volume mascara magnifies your lashes to give a volume effect without any clumping. The revolutionary volume brush allows for full coating which separates the lashes root to tip for maximum volume all day.
Price: 2,95 €
MY OPINION
It is true, there is no clumping. I was really impressed that you can get such a good quality mascara for less than 3 €! It also does create volume and you can apply it more than once over. It does not melt on your eyelids during the day, when it dries it actually makes a coating on your eyelashes. I haven't yet decided if I like this or not, but at least it does not crumble.
---
NAIL POLISH: TOP AND BASE COAT 04

---
ABOUT
This Top and Base Coat will give you a a great base coat and a top coat for better durability of your manicure.
Price: 1,95 €
MY OPINION
I haven't tried this one yet, because right now I have gel on my nails. But I really needed a new top and base coat, so I decided to buy this one anyway, for later.
---
ULTRA VELOUR LIP CREAM and CANDY FROSTED MONO EYESHADOW
---
EYESHADOW
ABOUT
This mono eyeshadow brings a vivid colour to the eyes that is very buildable and lasts all day.
Price:  1,99 €
MY OPINION
I got this one as a gift when buying other products on licila.si. I don't know if I would otherwise decide for this pink shade. But when I tried it, I loved how girly it looks and the shininess mixed inside the pink just seduced me.
---
LIP CREAM
ABOUT
Love intense colours, cream finish & comfortable wear? Then get an Ultra Velour Lip Cream. Stunning new lip creams that give you a velour matte finish with ultra intense colour, they apply smoothly, and feel amazingly comfortable to wear.
Price: 4,95 €
MY OPINION
Mine is in the shade Not One for Playing Games. I picked this shade because I think it will go well with my favorite lip liner and because I love this color on my lips. First of all, it smells divine – somehow vanilla mixed with caramel. Just yummy. For a better texture, I suggest you moisturize your lips with lip balm or something before you put this Lip Cream on. I actually always put lip balm under any lipstick. Maybe I am just so used to it.
---
FOCUS & FIX EYE PRIMER BRIGHTEN

---
ABOUT
Ensure your eyeshadow lasts all day and doesn't crease with this revolutionary eye primer. Easily to apply with the applicator, this eye primer is a must have for everyone's makeup daily regime and is of great value. Available in 3 shades – Original, Brighten and Matte.

Price: 4,95 €
MY OPINION
I got it in the shade Brighten, which is actually for metallic eyeshadows. I tried it and the difference is very noticeable. The eyeshadows are more pigmented, stick better to the eyelids and they last longer with this primer beneath. You can also use it as a cheek highlighter, it comes out really cute and glowy. It leaves a very satin finish, but it doesn't contain glitters, it is just very shiny.
---
FORTUNE FAVOURS THE BRAVE PALETTE

---
ABOUT
Makeup Revolution has recently collaborated with Jane Cunningham aka British Beauty Blogger to create the 'Fortune Favours The Brave' eyeshadow palette. This palette is a thirty piece collection to offer the most versatile, every age, every-tone palette, to have a colour available for every occasion possible. Thirty shades of matte, glimmer and sheen combine in one golden palette for an every which-way smoky eye. From the lightest of brightening base colours to the darkest, most daring shades of navy, black and green and everything in between, Fortune is the most versatile, every-age, every-tone palette yet.
Price: 15,99 €
MY OPINION
I mean, have you read the "ABOUT"? I just had to try it! This is honestly the biggest and also the best eyeshadow palette I own. The eyeshadows are creamy, smooth, pigmented, and they apply and blend really well. There are lots of looks that can be created with this palette. I bought this palette because I love those colors, I think they suit me well on clothes, so I thought they will also get the job done on my eyes. I like that there are both shiny and matte ones. You also get a little brush and the big mirror inside. Eyeshadows are smaller than I expected, but I think they will last long enough. If I use the Focus & Fix Eye Primer first, and then apply them on, they are even more pigmented. I think the palette has amazing variety and quality for such a good price!
♥
Have you tried any products by Makeup Revolution? I would love to hear your opinions. 🙂