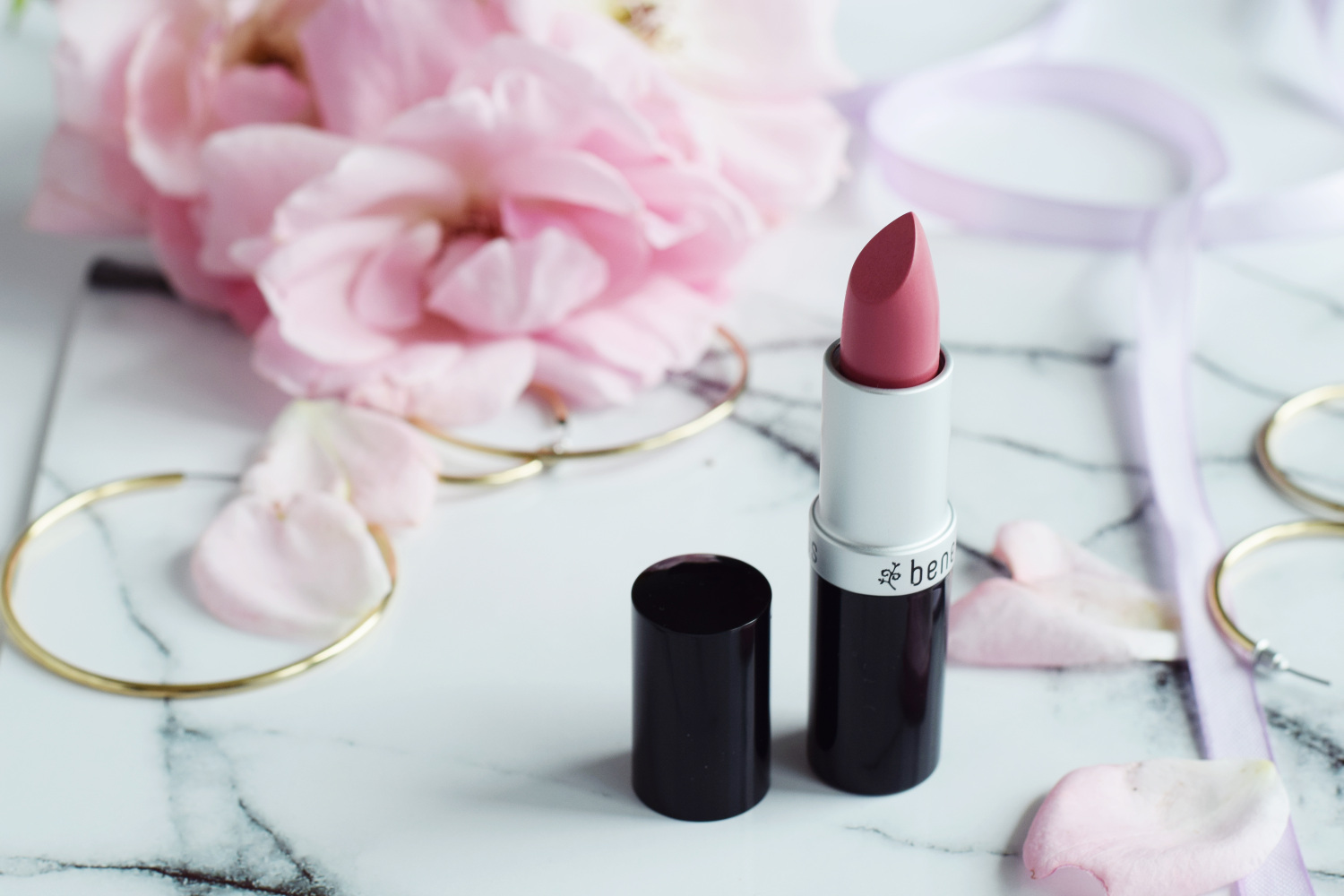 Žgoče sonce, morska voda in vroče temperature slabo vplivajo na moje ustnice, jih izsušijo in poškodujejo. Sem odvisnica od navlaženih ustnic in jih večkrat na dan namažem z balzamom, brez katerega nikoli ne zapustim hišnega praga. Ker pa sem tudi odvisnica od šmink, se tukaj pojavi problem – kakšno šminko izbrati, da mojih ustnic ne bo izsušila, jih bo vlažila in cel dan negovala?
Navdušena sem nad svojim zadnjim odkritjem kozmetike Benecos. To so kremaste šminke, ki so me očarale s svojimi aktivnimi naravnimi sestavinami kot so jojoba, bio sončnično olje in čebelji vosek. S to šminko imam cel dan občutek negovanih, prožnih in mehkih ustnic. Kar mi je še posebej všeč, pa je, da so izjemno pigmentirane in lahko že z enim samim slojem dosežem polno prekrivnost. Hkrati pa te šminke ustvarijo izgled večjih in polnejših ustnic, ker so ravno prav glossy, da do tega efekta pride – preveri na fotkah spodaj.
Dodaten plus je tudi, da je šminka cruelty free in iz naravnih sestavin, kar je za moje občutljive ustnice izredno pomembno.
Moja Benecos šminka je v odtenku FIRST LOVE, najdeš pa jo v Tuš drogerijah – psst, do konca julija imajo v akciji vse izdelke naravne kozmetike Benecos!