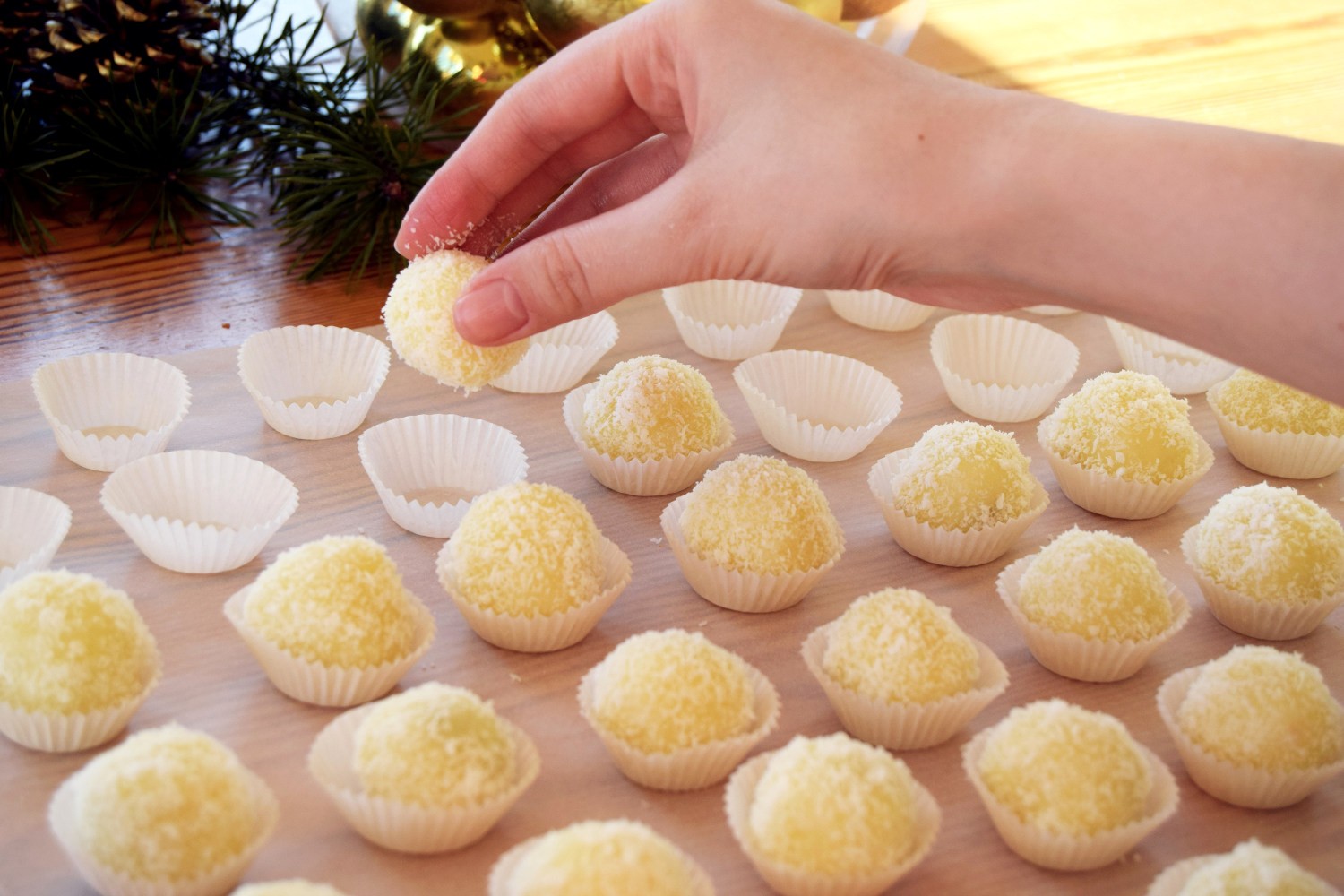 There hasn't been a Christmas at our house without coconut snowballs and lots of other sweets. As a coconut and almond aficionado I love these things and make them during the year too. Preparing the mix is really quick and easy, let me share the recipe with you.
Ingredients for about 50-60 snowballs:
– 400g sugar
– 1 cup water
– 250g butter
– 400g powdered milk
– 200g coconut flakes
The steps:
Mix the sugar and water and put to a boil, then let the syrup cool a bit. Add the butter and stir until it's melted. Keep stirring and add the powdered milk and coconut flakes. Keep the mix  in the fridge for at least a few hours, I usually leave it overnight.  When it's cool and set shape little balls and put an almond or some other nut in the middle, then roll in coconut flakes or other food decoration.