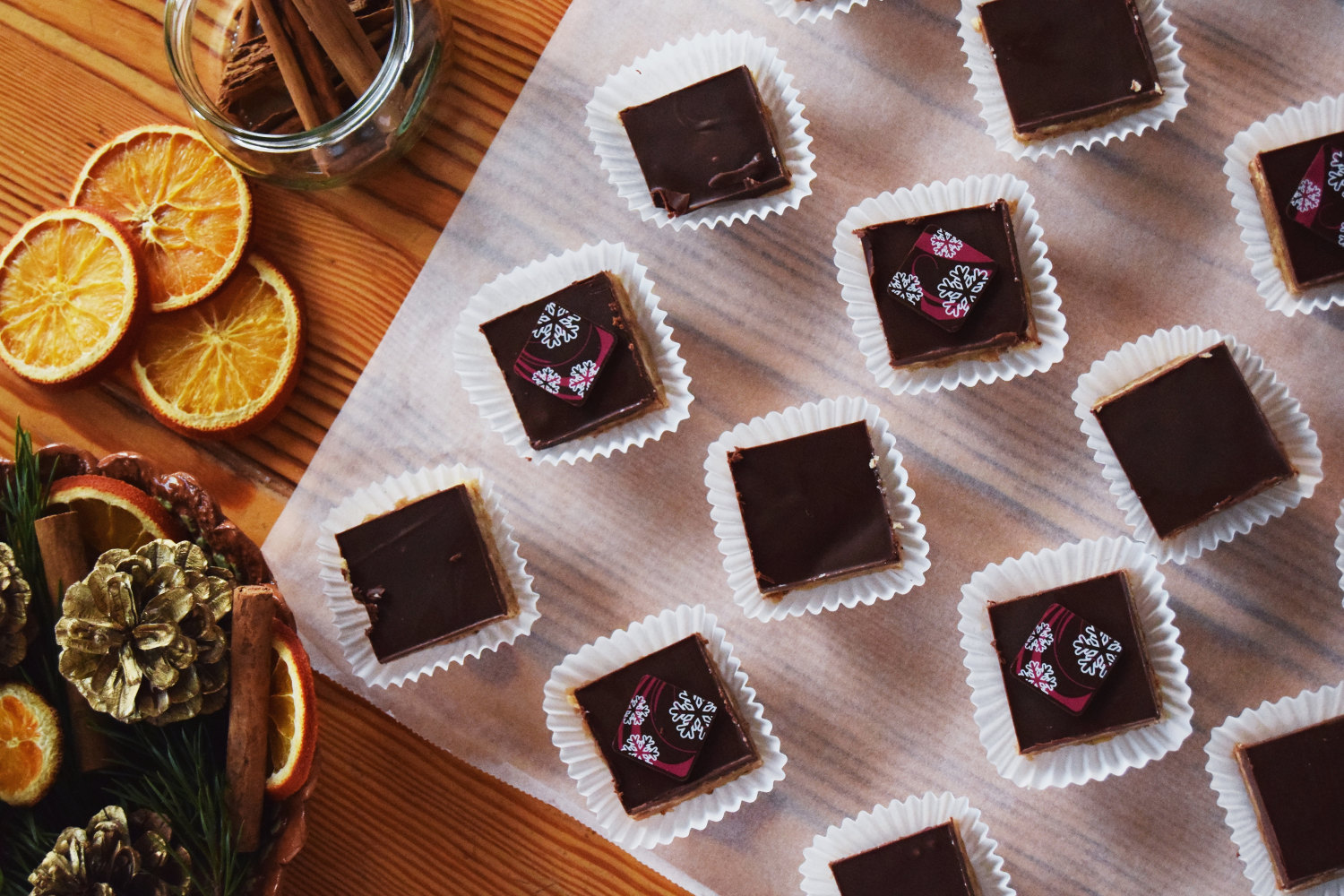 Here's another of my mandatory Christmas sweets: hazelnut cubes, which we call Bajaderas at our house (after the type of sweet made by the Kraš company). The recipe is very easy and there's no extra work to do, other than cutting them up into blocks when you're done. These are ideal for anyone that doesn't have a lot of time and wants a very tasty sweet for the guests or family.
Material for about 40 cubes:
– 300 g sugar
– 1 dl water
– 125 g butter
– 250 g butter biscuits, crumbed
– 100 g ground hazelnuts
– a bit of rum
– chocolate frosting
The steps:
Mix the sugar and water and bring to a boil. If you want small children to enjoy these sweets too, boil the rum as well. This way the alcohol will evaporate leaving just the taste. Let the mixture cool a bit and add the butter. Then start adding the butter biscuit crumbs mixed with the ground hazelnts. You can use almonds or walnuts too. Put baking paper on a tray and spread the mix on it. Push down gently. When it's cooled down a bit, cover with the chocolate frosting. You can make it by melting 250g of dark chocolate and 130g of butter. Put the tray in the fridge and when the mixture and frosting harden completely, cut out the shapes you want.