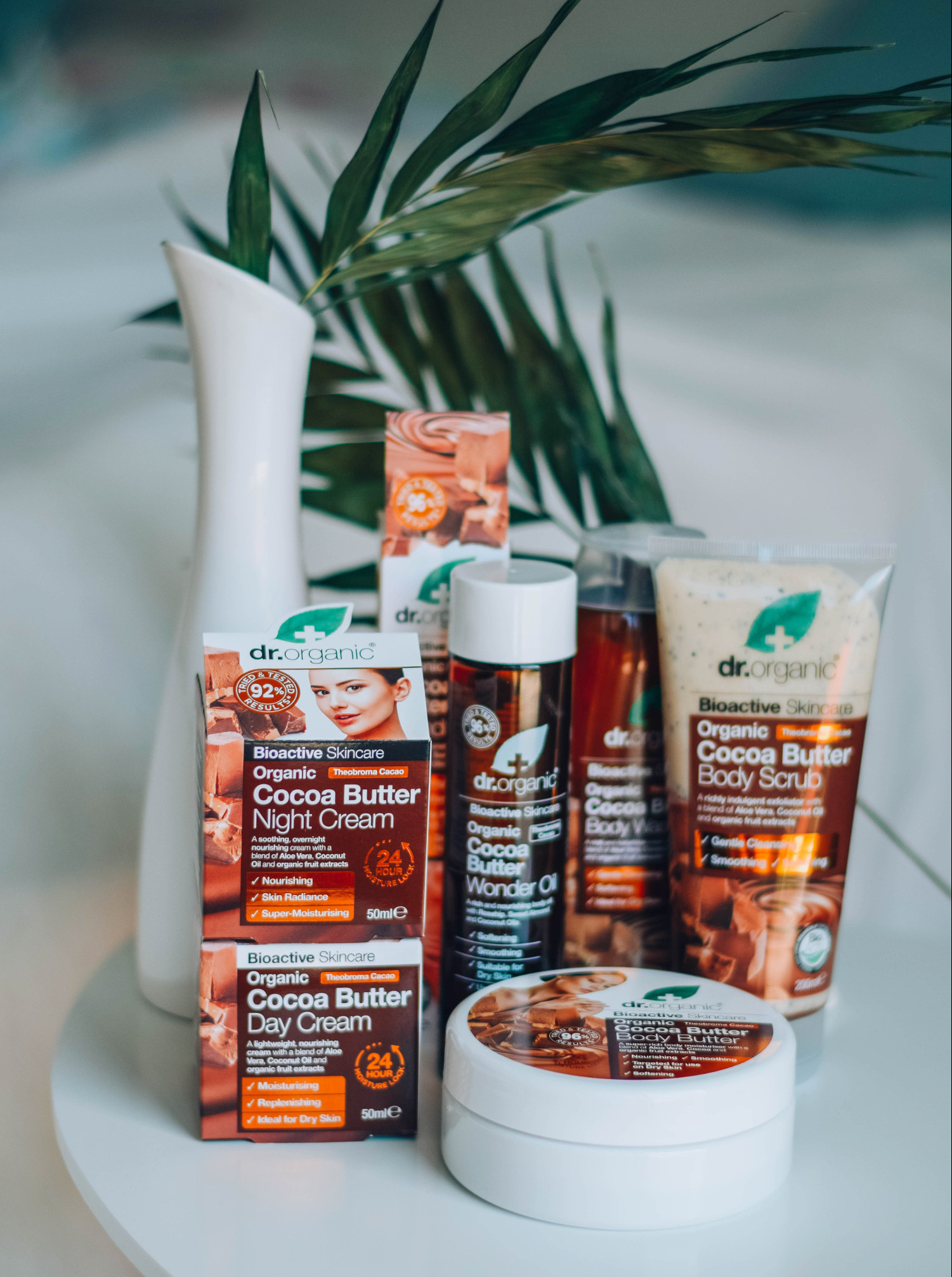 The natural and nourishing Dr. Ogranic cosmetics scored many points with me with one of their earlier product lines. That's why I was really looking forward to trying out this new cocoa line!
All the products in this line are rich in vitamin E and contain nourishing and eco-friendly cocoa butter, in a special recipe that takes care of dry skin. I usually like to avoid sweet smelling products in my bathroom and on my face, so I was a bit reserved when testing out this cocoa line. However, I soon fell into true choco-madness, becuase the scent is not nearly as distracting or opulent as I first expected it to be.
My favorite product from the choco line is definitely the body scrub. I have never before used anything this gentle and soft on my body, and the feeling of nourished skin lingers for a long time. The gentle particles remove dead skin cells and leave the skin clean, soft and gentle. As my second favorite I'm picking the body butter. When it comes to body butters I usually dislike the usual sticky and oily feeling on my skin if the butter doesn't absorb into the skin quickly enough, but this one from Dr. Ogranic doesn't have that problem. My skin really sucks up the butter, and the feeling it gives is irresistible. I really recommend you to try it, the scent is very pleasant and chocolaty too.
Other great products are the body oil, the day and night facial cream and the shower gel. The products are great for pampering your skin in these fall days. <3