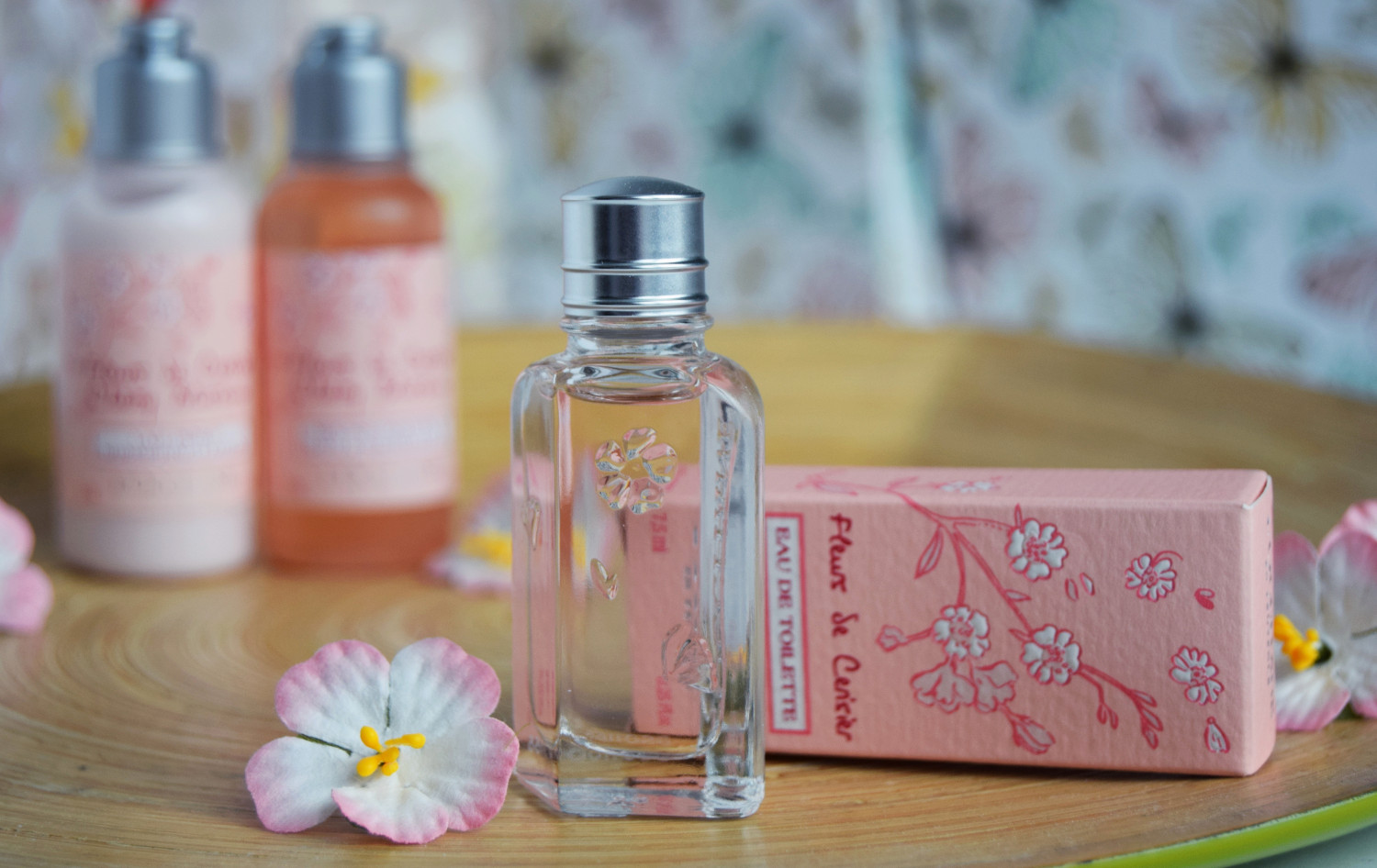 The scent I would mark as MY scent is Cherry Blossom by L'Occitane. Spring is my season, and with it come gorgeous and aromatic cherry blossoms. My first L'Occitane product was a shower gel from this very collection, which I used drop by drop (sounds familiar? :D) and fell in love with its gentle and feminine scent. In December I counted down the days till Christmas with the help of an advent calendar filled with L'Occitane products. I was very happy when I took a sneak peek at the back of the packaging and saw that three items from the Cherry Blossom collection were hiding inside. A new bottle of shower gel, a wonderful body lotion and… perfume! I couldn't wait to open the window with it inside. Of course, it was hiding in the very last window… But I got to open it up on Christmas Eve, and as expected, fell in love immediately.
I can't finish this blog post without writing at least a few words about each product. 🙂
L'Occitane Cherry Blossom Shower Gel
It's hard to describe scents, but I would describe Cherry Blossom as a gentle, feminine, non-agressive, relaxing spring scent. It smells of freedom, cleanliness, and of course, cherry blossoms. After taking a shower with it the scent stays on your skin the entire day, it's very long-lasting for a shower gel.
L'Occitane Cherry Blossom Shimmering Lotion
Shimmering? Excuse me? Yes, this lotion gives your skin a beautiful shine, because it contains miniature glitter and smells divine. It rubs into the skin quickly and does not leave that heavy, sticky feeling, but makes the skin silky soft and moisturized.
L'Occitane Cherry Blossom Eau de Toilette
My new favorite perfume right now. What makes it so special? Let me quote the packaging: "It is because cherry blossom fly away in the first breeze of spring that they are so rare and precious." ♡