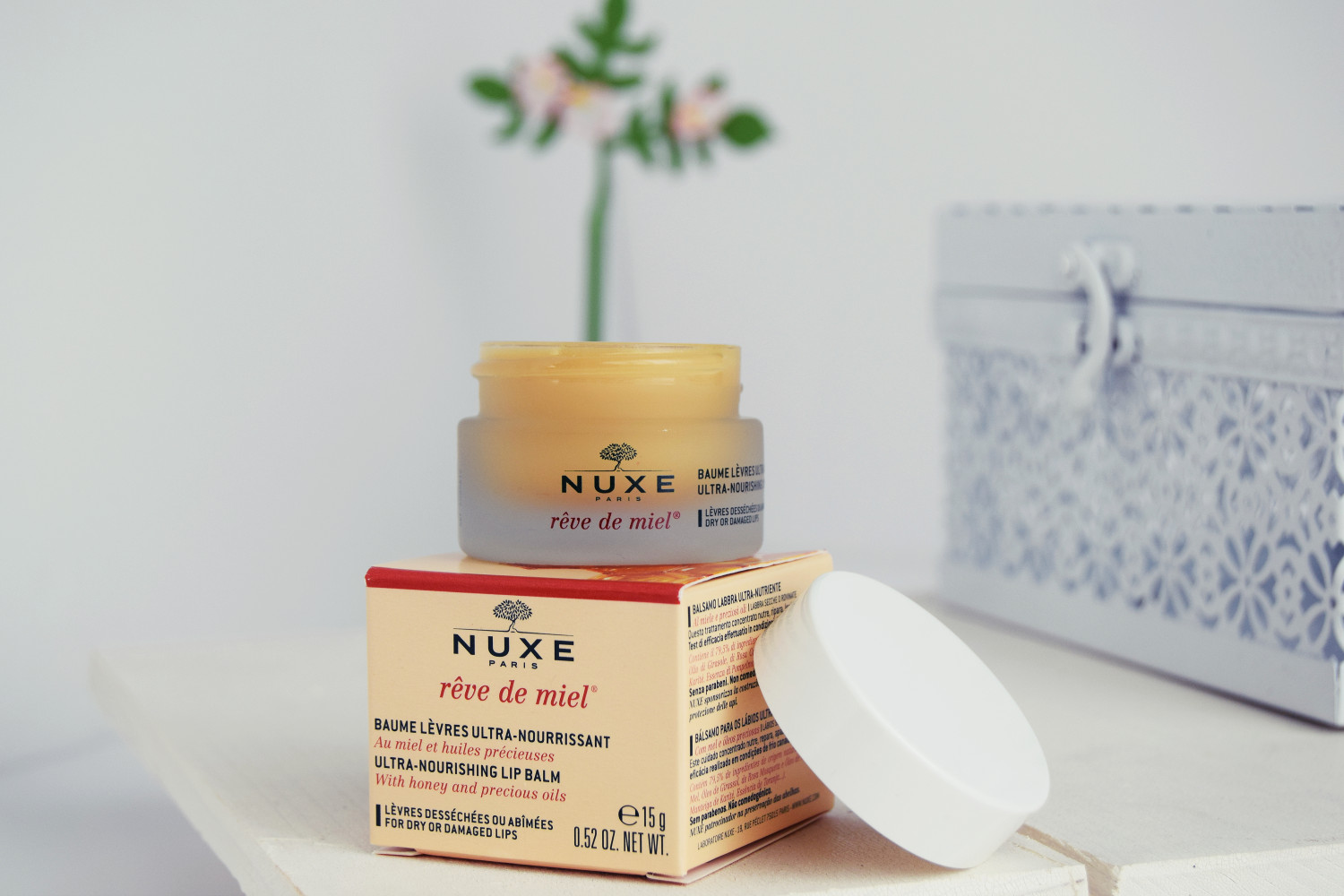 In the winter time our lips are very exposed to the wind and cold, so they need proper protection. I'm one of those people that apply lip balm at least 5 times a day, and before bed. I can't handle life without my lip balm and I always carry one with me, since my lips get irritated, dried out, cracked, and start hurting if I don't care for them. My friends always ask me: "You're buying a new lip balm AGAIN? You use as much lip balm in a month as I do in a year."
This winter I am impressed by NUXE Rêve de Miel (Honey Dreams), which is a very nourishing natural lip balm. I love its calm honey and grapefruit scent, and its creamy, thick and delicious texture that contains shea butter and precious natural oils. It's very long-lasting, it stays on my lips for hours and keeps them soft, safe, nourished and regenerated.
There's a lot of it in the cup, fifteen grams, and I think it will last me quite a while. ♡ The packaging is very cute too – matte glass and a white cap, what could be more aesthetic? This way it's very handy and I can always quickly find it in my bag.
In short, I love this cute cup with its heavenly content. Honey Dreams are my loyal companion every day and night. ♡