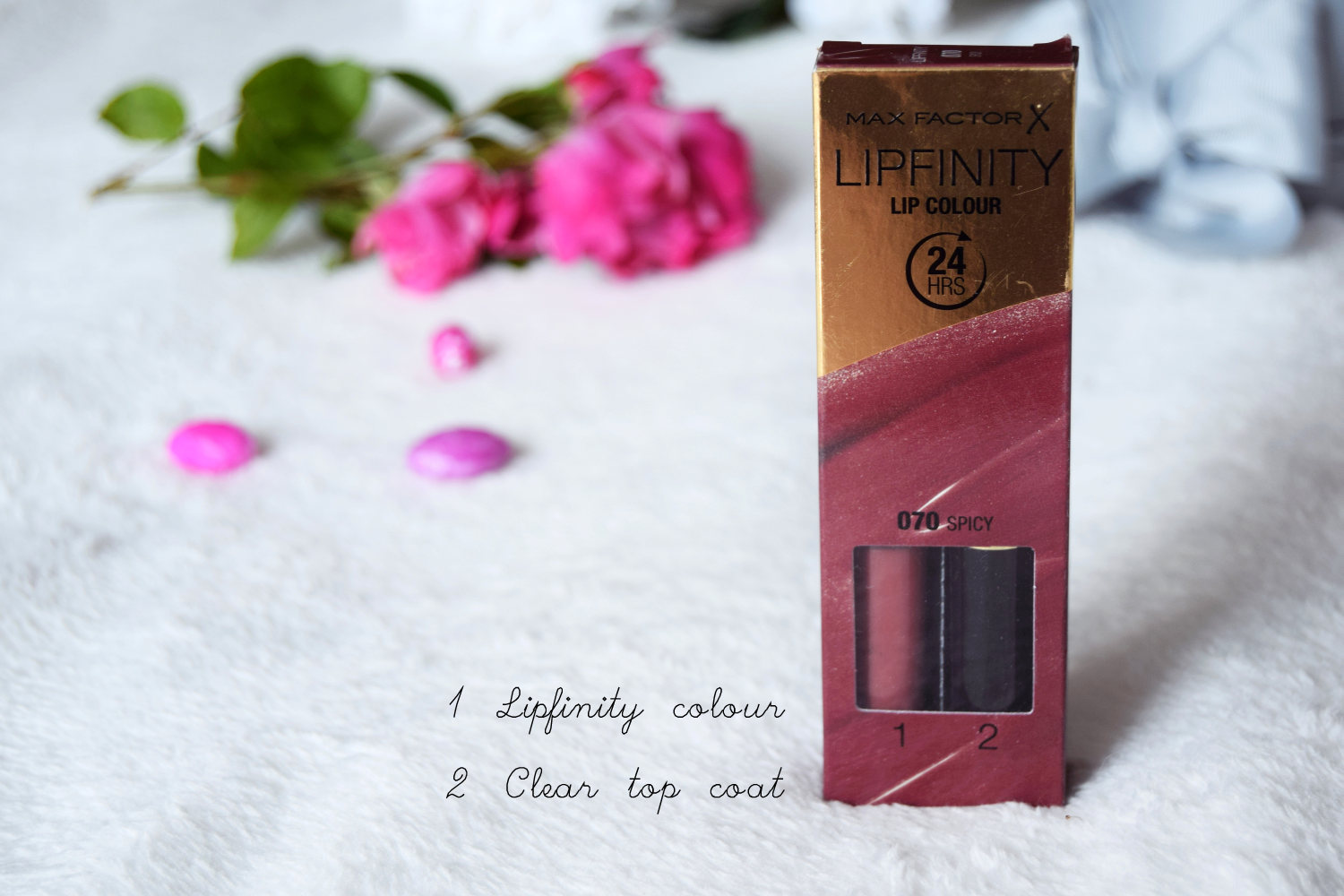 This magical Lipfinity Max Factor lipstick was a gift from my mom and I love it. It is absolutely the longest-lasting thing I have ever tried. I won't say that it lasts for 24 hours, as the package says, because, who sleeps with make-up?
However it really lasts throughout the day, without reapplying it. In the package you get two products, the first one is actual Lipfinity colour (mine is in the shade 070 Spicy – lovely shade) which is very pigmented. You apply it on your lips and wait for 60 seconds for it to dry. The second product is a clear top coat that you re-apply during the day to moisturize your lips and look fresh.
At the end of the day you remove it with an oil-based make-up remover (it's so long-lasting it's even hard to get off!).
♥