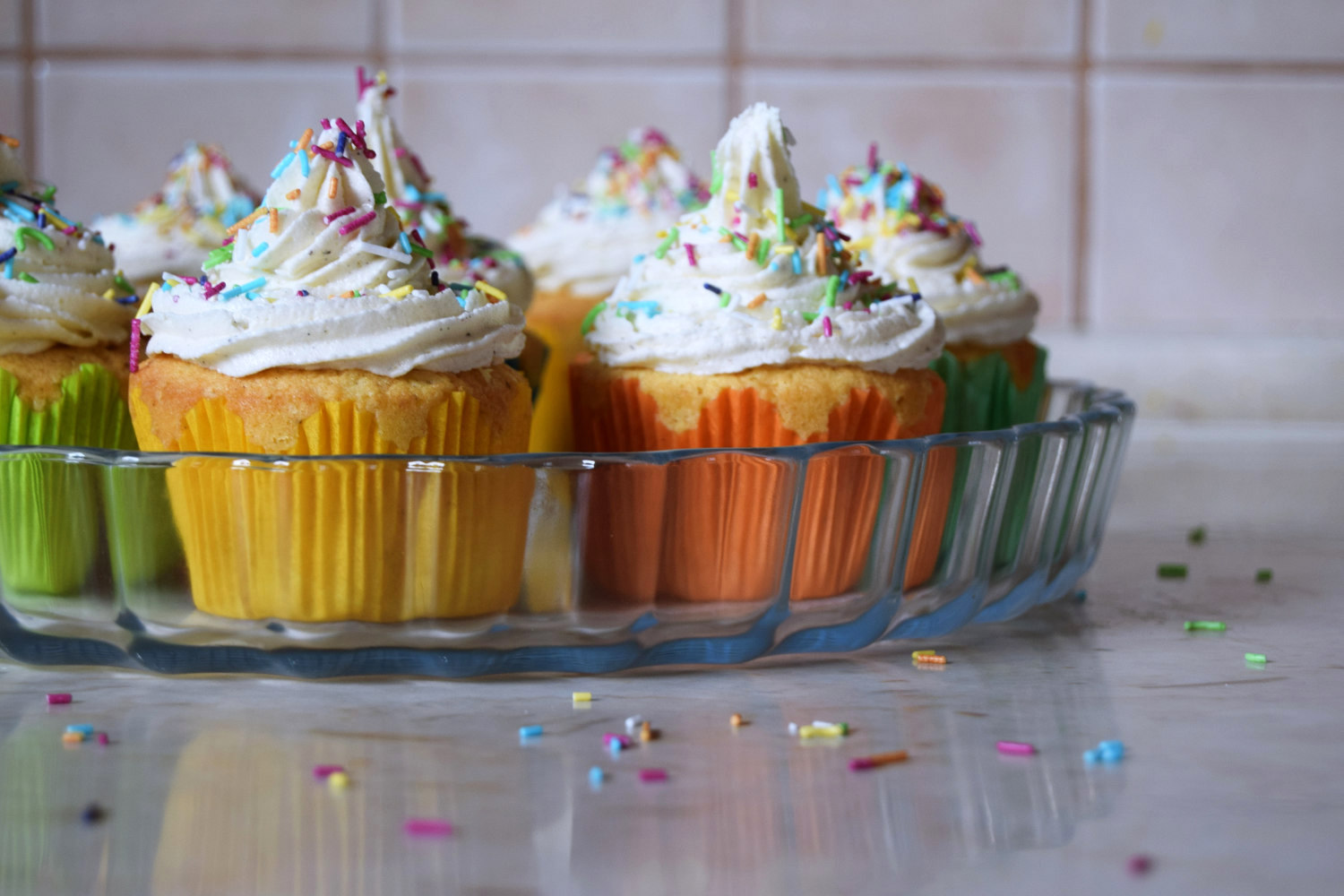 For these extra sugar-overdose and super cute cupcakes you will need:
Cupcake recipe
for 8 cupcakes
125 g sugar
125 g flour
125 g butter
2 eggs
1/4 teaspoon of baking soda
1/4 teaspoon of vanilla bourbon
1,5 tablespoons of milk
Butter cream
150 g butter (room temperature)
1 teaspoon of vanilla bourbon
335 g icing sugar
1-2 tablespoons of milk
Instructions (cupcakes)

First, beat the egg whites until you have stiff peaks and put it away.
Then mix the yolks with sugar and milk and add butter.
Then mix the flour, vanilla, and bicarbonate of soda together using a spoon.
Now mix the wet and dry ingredients gently with a spoon.
The mixture is ready. Put it inside the cutest cupcake cups and bake for 25 minutes on 170°C.
Instructions (vanilla butter cream)
The most important thing (and the hardest :D) is to let the cupcakes cool down before you continue decorating them with butter cream. Give them at least an hour. Then start preparing the butter cream.
Start by mixing the room temperature butter. Be very careful, you have to mix it for at least 4 minutes for the best result.
After 4 minutes of mixing, start adding the ice sugar in parts. Mix, and at the end add the spoon of vanilla.
If the cream is too thick, add a spoon or two of milk and mix.
The first picture shows how the mixed butter should look like, and the second is the final result: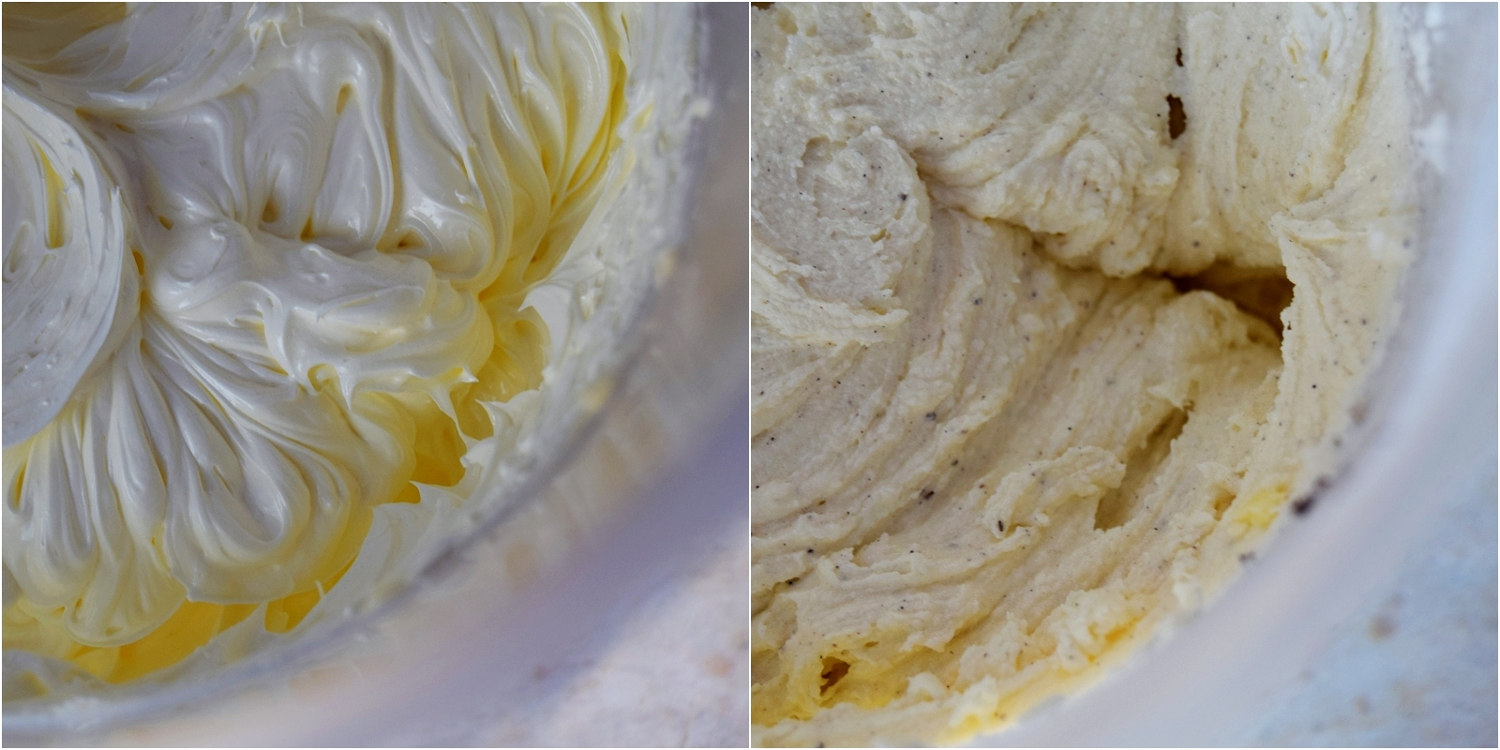 Now the fun part!
Put the prepared butter cream inside a piping bag and start decorating your cupcakes! 🙂
Let them chill a bit and Bon Appétit! ♥