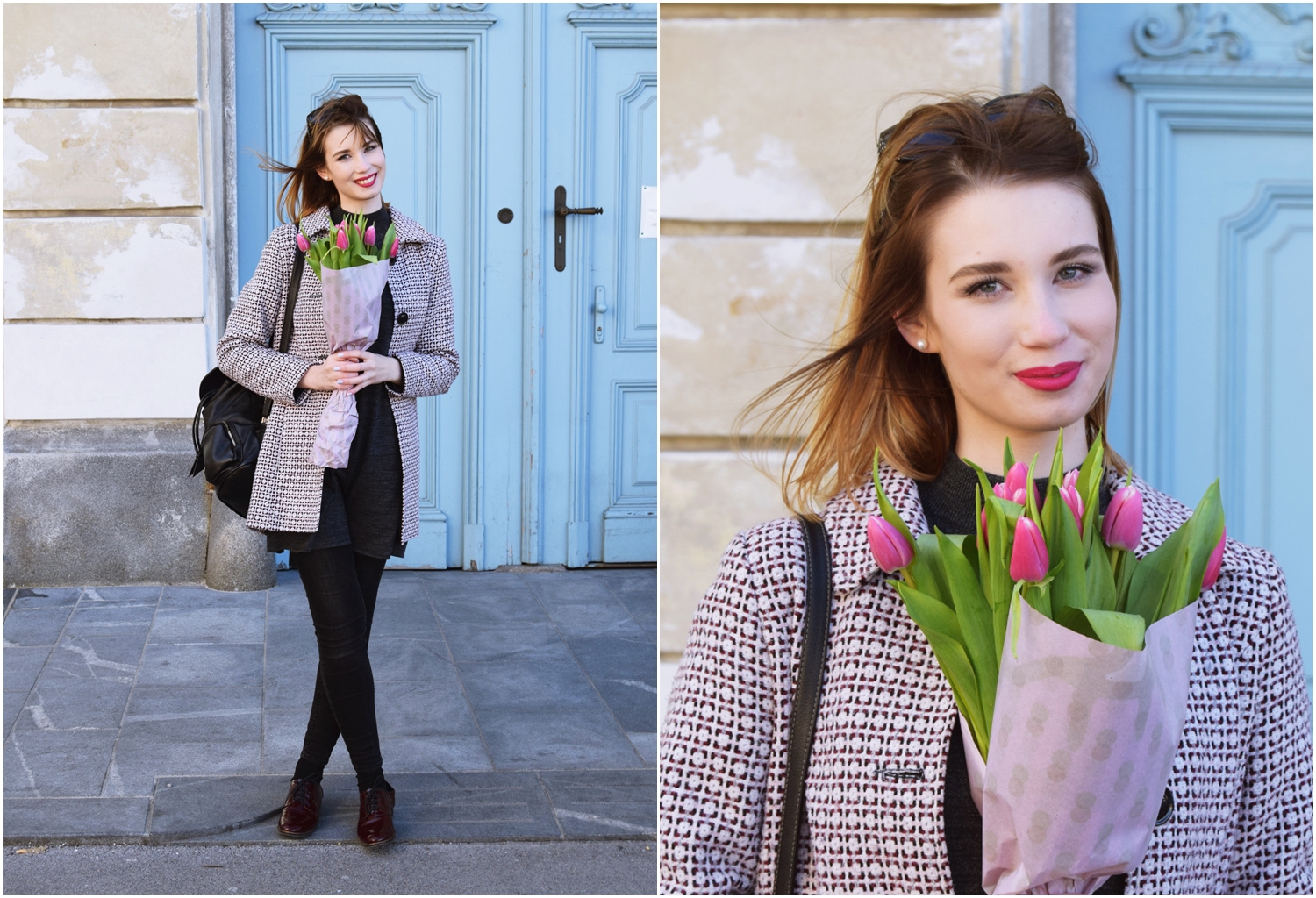 Spring excitement is here and I gladly grabbed it with both hands! This is how I charmed my way around town, in a light spring outfit, and I felt truly happy. Spring is my favorite time of the year, not just because my birthday is  in April, but mostly because flowers bloom in the spring.  I love flowers, fresh scents and bouquets. In spring I also have the most energy for work and being productive, because the nature gives me a sense of purpose.
A spring coat, drab trousers and a tunic emphasized by bordo oxford shoes – I couldn't wait to create new spring looks and follow fashion trends.
Go out there and charm!