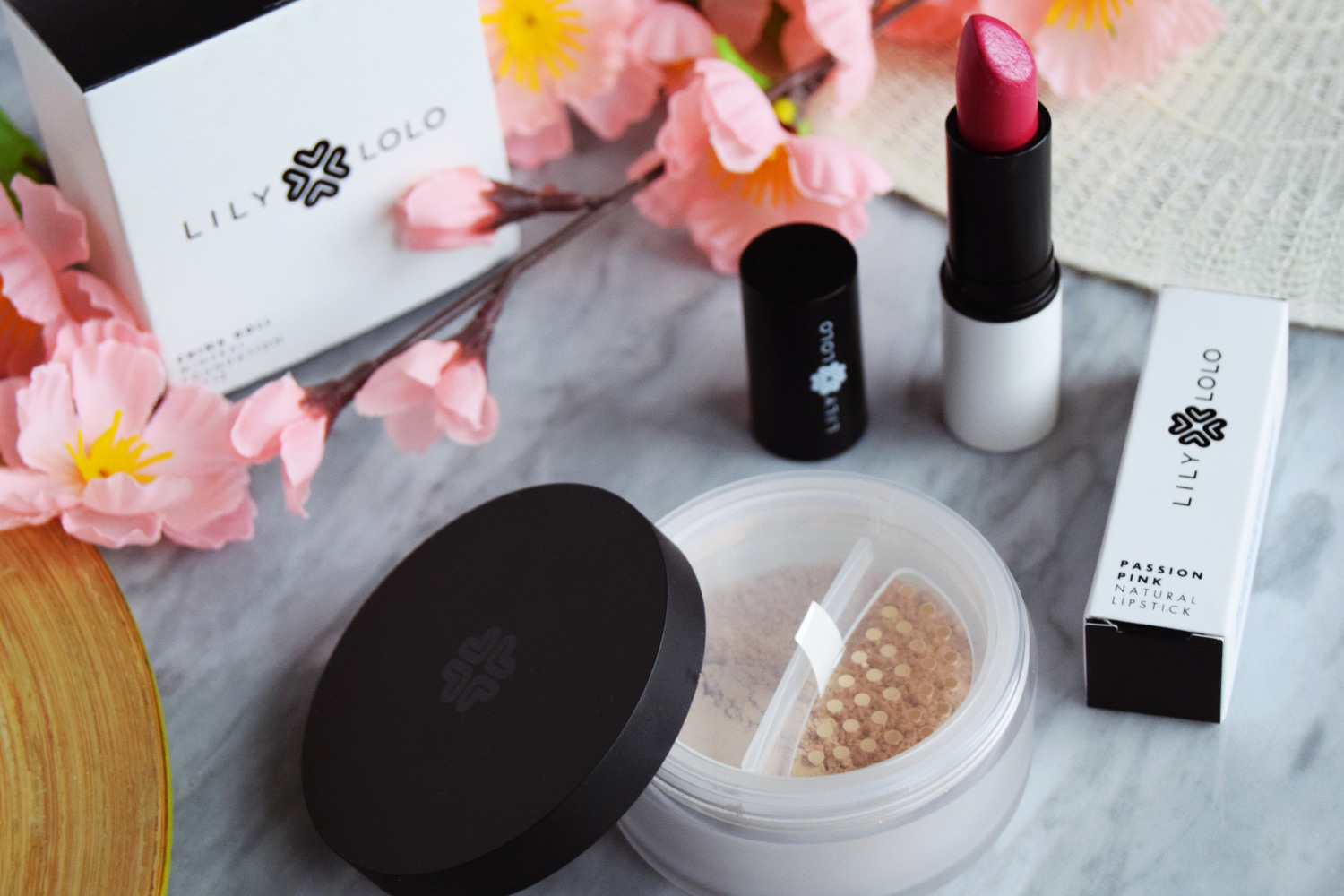 Lily Lolo
These days women expect more from their makeup products, since we use them every day. We want that the ingredients are produced ethically, that they don't harm our skin and that they provide a fresh and natural look.
The Lily Lolo mineral makeup line is a harmony of natural ingredients and mineral technology with a simple philosophy: to excite women with makeup that is safe for the skin, feminine and varied. Lily Lolo minerals create a bold look, which is a hallmark of professional quality, carefully chosen pigments and ease of use. The silky smooth texture allows the skin to breathe, provides good concealment and a gentle feeling on the skin. The shades are varied and lively.
Spring is knocking on the door and it's my favorite time of year. It's fresh and relaxed, and I decided to try out Lily Lolo products. I'm excited how well it gives my face that spring freshness.
Lily Lolo Mineral Foundation – China Doll
These mineral foundations are made on an all-natural base. I'm most excited about their lightness and excellent concealment. These two things don't usually go hand in hand. I don't even feel the foundation on my skin during the day, and it's not even noticeable, it blends with the skin so well. My skin is happy because the silky texture gives it room to breathe and doesn't clog the pores. I find that I get the best result if I apply the foundation with a kabuki brush. All Lily Lolo mineral powders provide protection before harmful UV-rays too, with a protective facotr of +15 (SPF 15). For beautiful and glowing skin that looks healthy and even.
On the following three photos, taken one after the other you can see what a nice finish the powder creates on my skin and how it evens out its tan. I am completely obsessed with it. 🙂
Lily Lolo Natural Lipstick – Passion Pink
This shade is the boldest of the Lily Lolo lipstick line, and it's almost like it was made for me. I like how the lipstick does not have a scent and how it moistens the lips. It contains a healthy organic jojoba oil and organic wax that keep the moisture in. The texture is smooth and creamy and spreads evenly. It also contains some rosemary extract and vitamin E, which act as natural antioxidants.