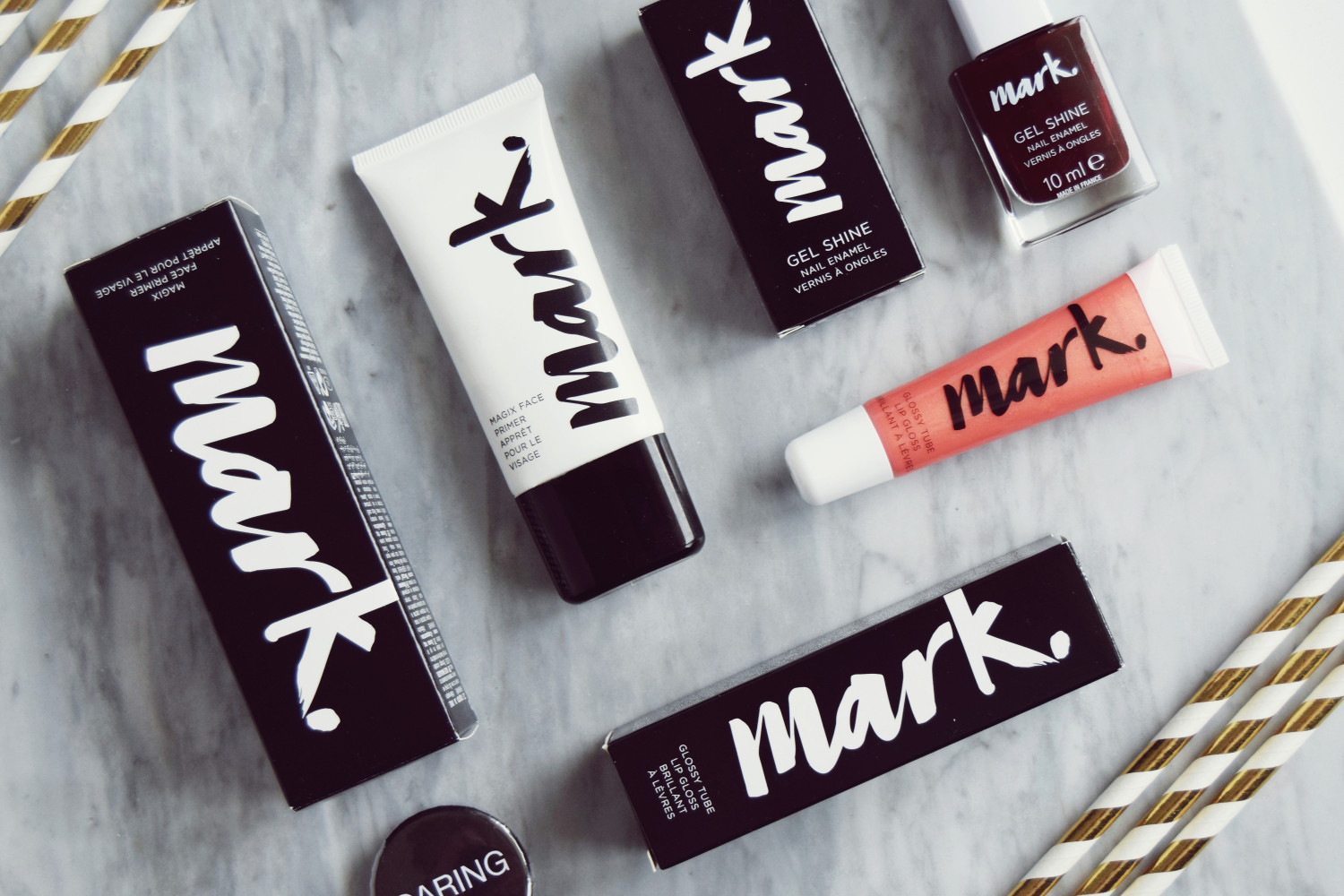 "Sprejmeš izziv? To je mark. Tvoj prepoznavni znak."
Mark je nova Avonova make-up linija, ki osvobaja našo kreativnost. Lepotne blogerke smo jo spoznale pred dobrim tednom na dogodku, ki ga je gostil Avon. Produkte pa sta nam predstavili Avonova predstavnica ter naša Nika Veger, vizažistka in ustvarjalka bloga Beautyfull Blog, ki je izdelke testirala prva in podala svoje pozitivno mnenje še ostalim blogerkam – ter nas definitivno navdušila. Na predstavitvi so mi najbolj padle v oči raznobarvne šminke. Verjetno si jih zasledila na mojem Instagramu. Oh, kar vse bi imela… Testirala pa sem sledeče 3 produkte nove kolekcije:
Avon Mark Magix Face Primer
Brezbarvna osnova prekrije nepravilnosti na koži in ustvari videz brez leska, zapolni pore in linije na obrazu in zdrži cel dan. Uporabljam jo z največjim veseljem, saj se tekoča podlaga veliko lepše in bolj enakomerno nanaša na obraz, ustvari pa svež zaključek na koži. Naredila sem tudi before-after primerjavo po nanosu tekoče podlage, vidiš jo lahko na fotkah spodaj.
Avon Mark Lip Gloss Dreamy Peach
Sicer sem pristaš dolgoobstojnih, živobarvnih šmink, ampak priznam, da mi kakšen dan prav zapaše preprost look zaključen le z lip glossom. Vsaj bleščice v njem so pa must! Tale iz Mark kolekcije vsebuje drobne lesketajoče bleščice, ki ustvarijo polne ustnice in čudovit lesk. Diši pa tudi božansko.
Avon Mark Gel Shine Nail Enamel Wine and Dine Me
Inovacija je tudi gel lak za nohte, ki pa ne zahteva UV lučke in se odstrani kot navaden lak za nohte. Vseeno velja za bolj obstojnega kot navaden lak in najdeš ga v nešteto odtenkih. Moj je drzen, vinske barve, ravno pravšnji zame. Poudarjene ustnice in nohti = moj mark. 😀
Kakšen pa je tvoj mark.?