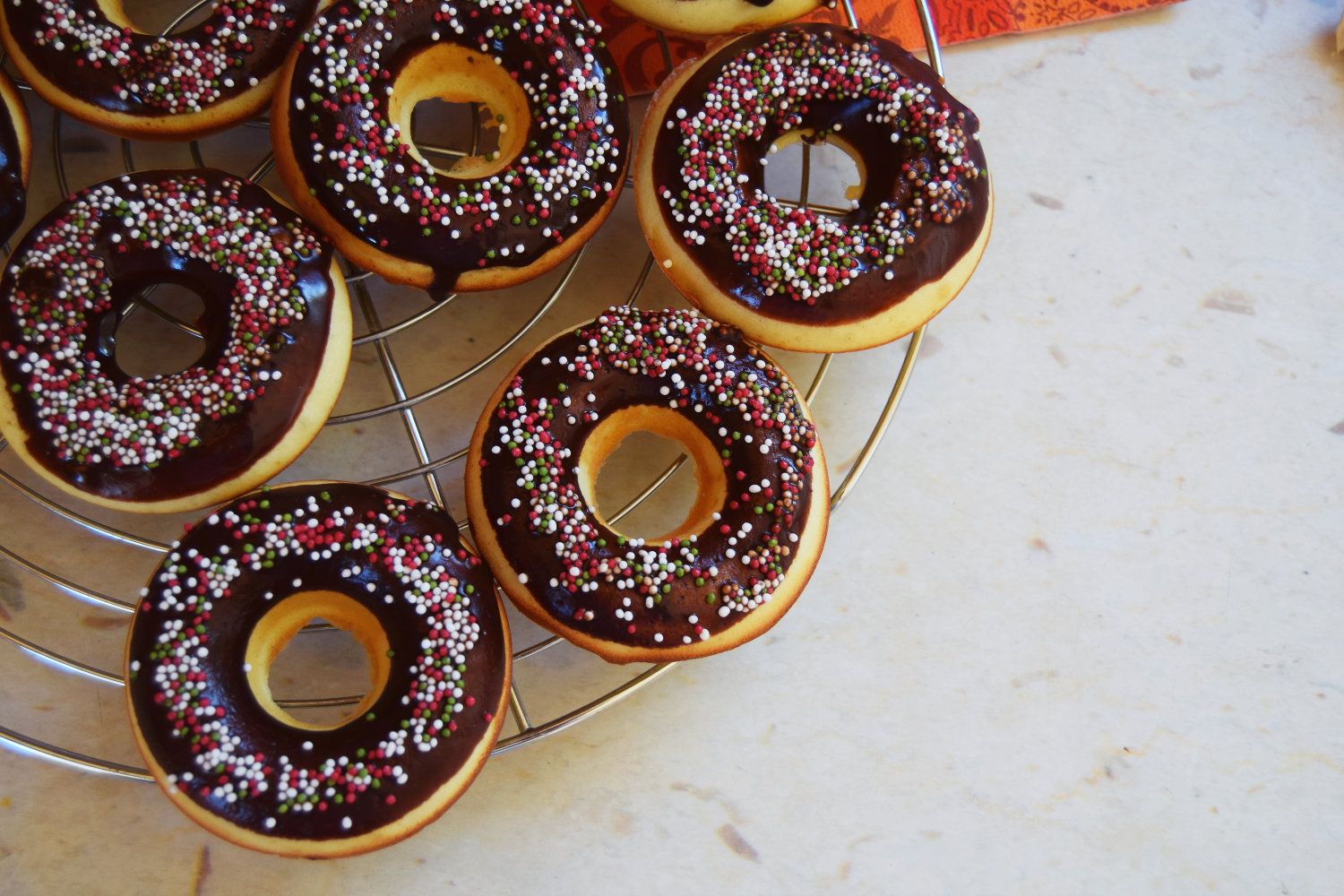 I just love the baking spirit that I get when autumn starts. I could bake the whole day, every day if I had that much time. Today I decided to try something I never did before. I bought myself a doughnut pan (which I was looking for everywhere and for a long time) from the online store MojMuffin. If you're not from around here, you can probably also buy it directly from Wilton. The pan is super good, completely non-stick, the doughnuts were easy to remove. It says that it's machine washable, but I hand-wash all my non-stick kitchenware to prevent damage to the coating. They're very easy to clean anyway.
I thought that doughnuts will take me a long time to prepare and bake… but they are made so quickly! And they are sooo adorable and delicious. Yum.
Now let's get started with the recipe. 🙂
INGREDIENTS:
– 280 g flour
– 170 g of granulated sugar
– 2 teaspoons of baking powder
– 1/4 teaspoon of ground nutmeg
– 1/2 teaspoon of ground cinnamon
– 1/2 teaspoon of salt
– 170 ml of milk
– 2 eggs
– 2 tablespoons of melted butter
INSTRUCTIONS: First, sift flour, baking powder, nutmeg, cinnamon and salt into a bowl. Then mix the egg yolks with sugar and add butter. Beat the egg whites separately. And then just beat everything softly together with a whisk.
Don't forget to spread the doughnut pan with butter before you put the mixture inside. Fill each pan cavity approximately 2/3 full. Bake it for 7-9 minutes and then leave it for a few minutes before removing them from the pan.
When they completely cool down it's time for the best part. Decorating!
There are plenty of glaze possibilities, I decided to go with a simple chocolate one. And of course, cute sprinkles on top. 🙂
I made the glaze out of melted chocolate chips and some melted butter. For a better taste I also added some cinnamon. I melted everything together and dipped my doughnuts inside. I completed them with some sprinkles. 🙂
Doughnuts are finished! I love them with a cup of coffee, or for afternoon brunch.
Bon Appétit! ♥
♥