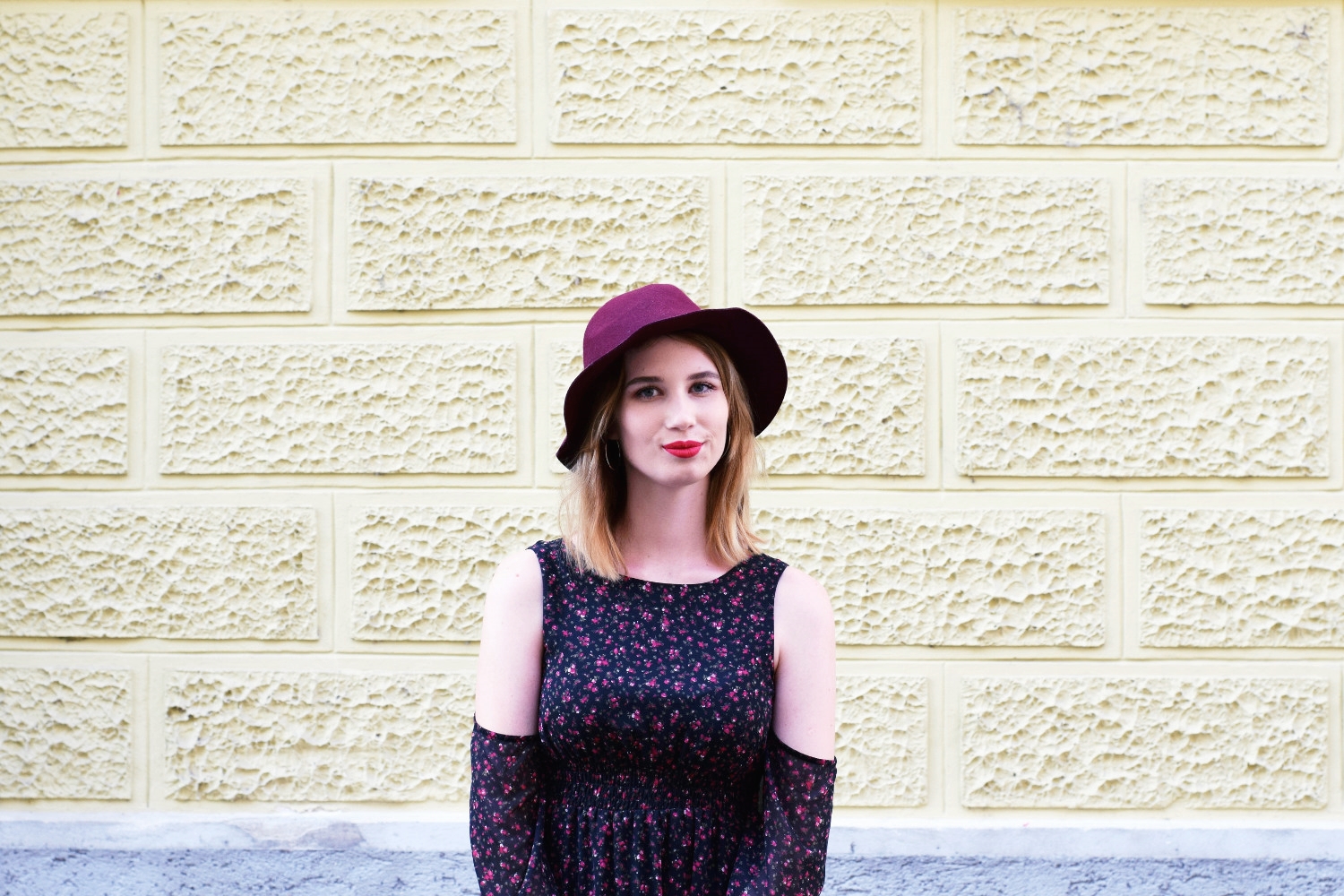 The autumn breeze is gently mussing our hair, the first leaves in the trees are clothing themselves in warmer colors, and with them, the first autumn fashion trends are starting to come out.
Because it's still warm enough I grabbed the opportunity and put on a dress in an autumn style (in a month or so, bare legs are out of the question). The first trend, which is also my favorite, is crossing over from the summer into the autumn: it's off the shoulder pieces. I think that the shoulders and back are one of the most beautiful parts of the female body, and with clothes like these we emphasize our femininity and beauty in a very discreete way.
I also liked the partly gothic appearance of the dress – well, it reminds ME of the gothic style, at least – it's made of see-through fabric, which will be among the most popular fabrics, in the form of skirts, coats, dresses etc. The floral pattern on a black background looks gothic too, and the icing on the cake is the lace at the bottom of the skirt. Don't miss the large circular earrings and the cute embroidered bag.
Styling tip:
If you have the feeling that something is missing from your outfit, you can always get that "full look" if you put on a hat. To breathe some autumn into the outfit, choose one in the most autumn color of them all – boudoir.
I'm wearing:
C&A dress
Decihmann sandals
Deichmann bag
Tally Weijl hat
SIX earrings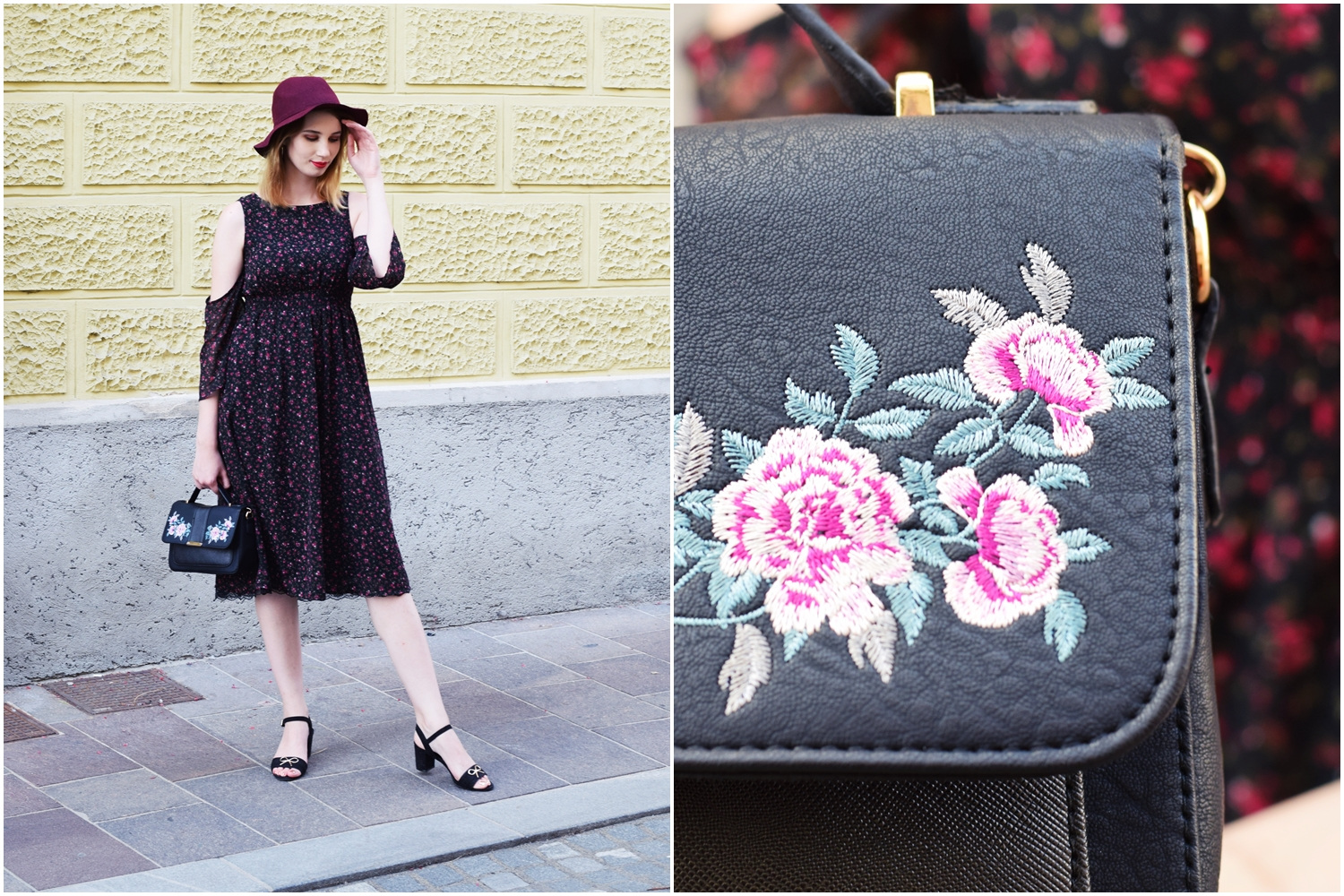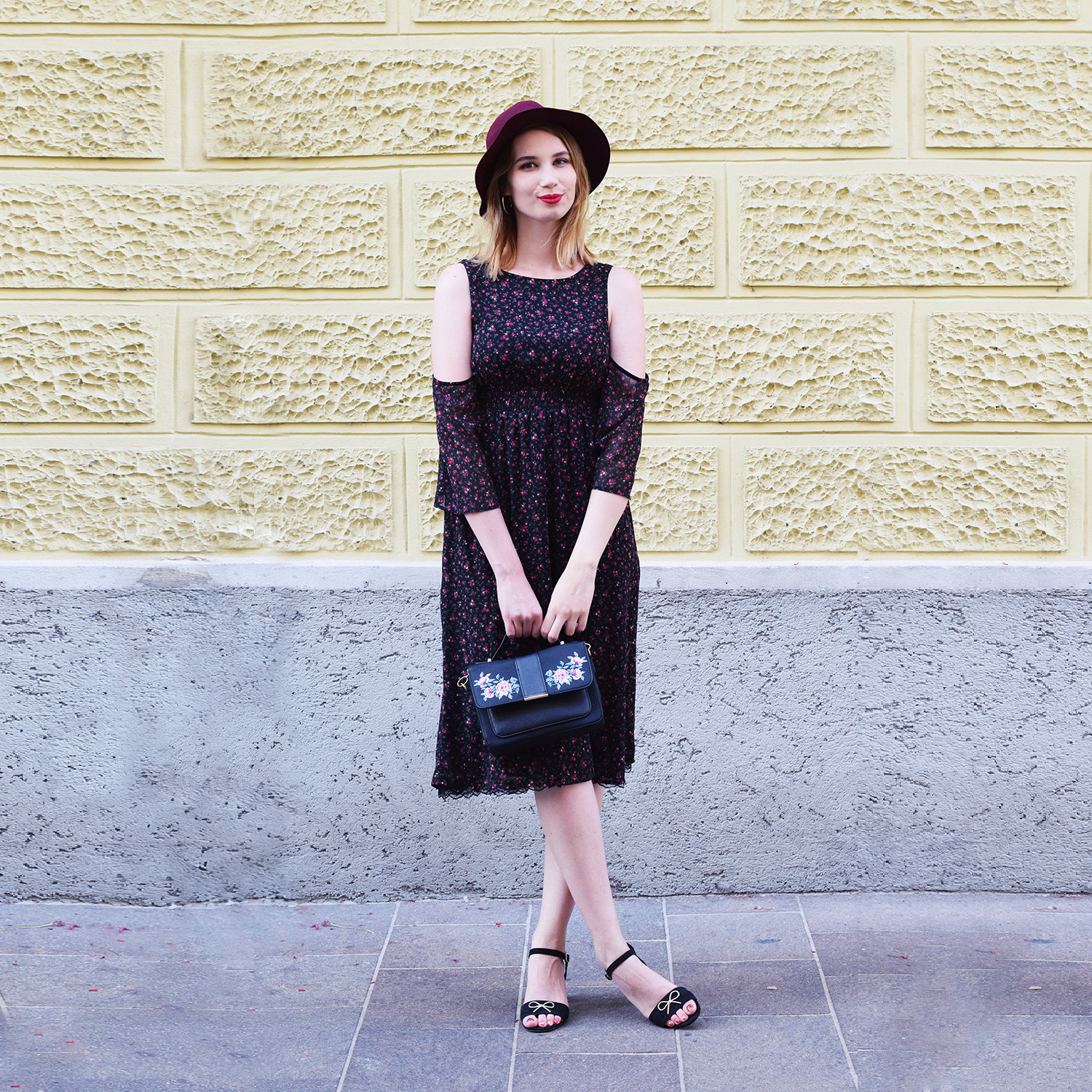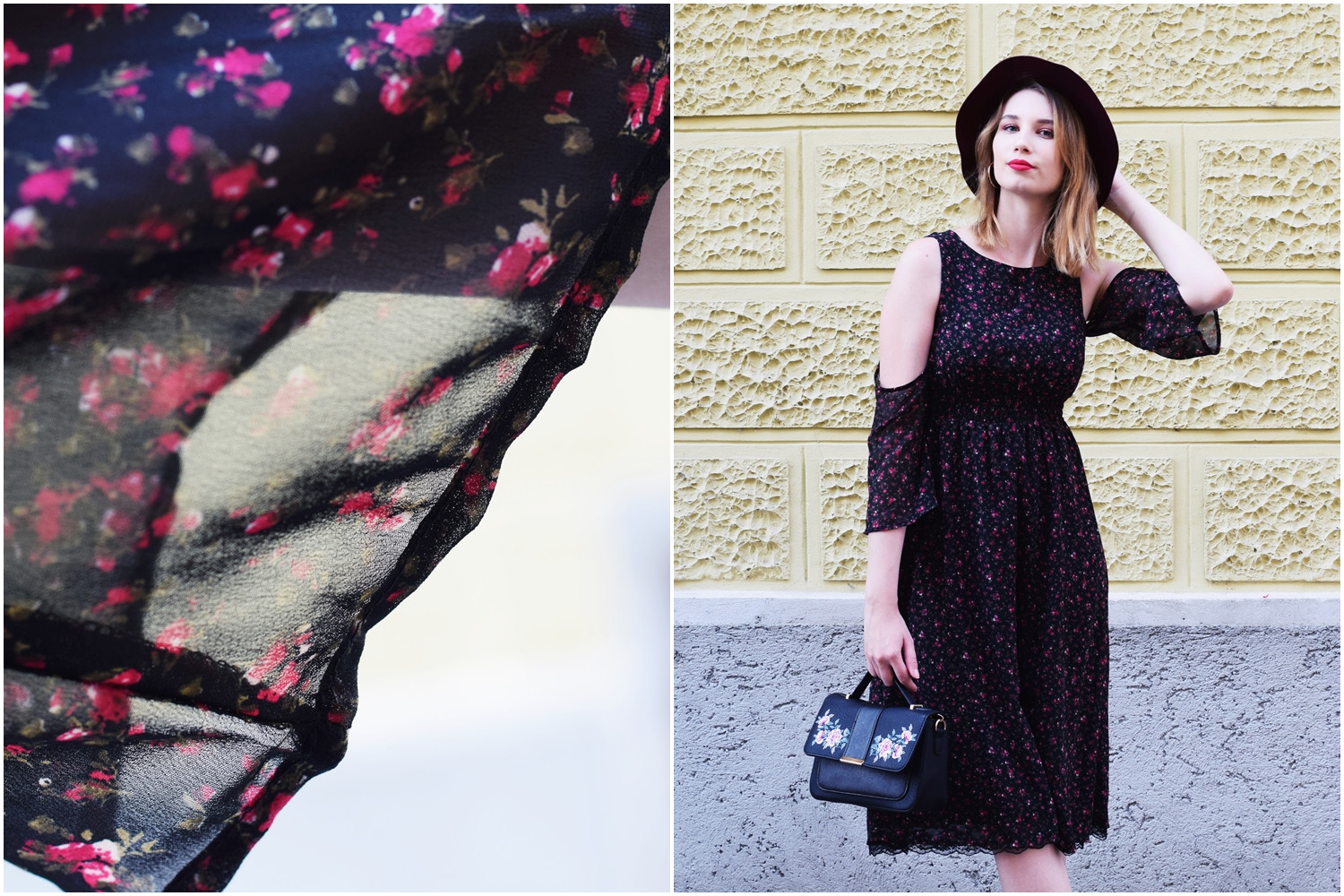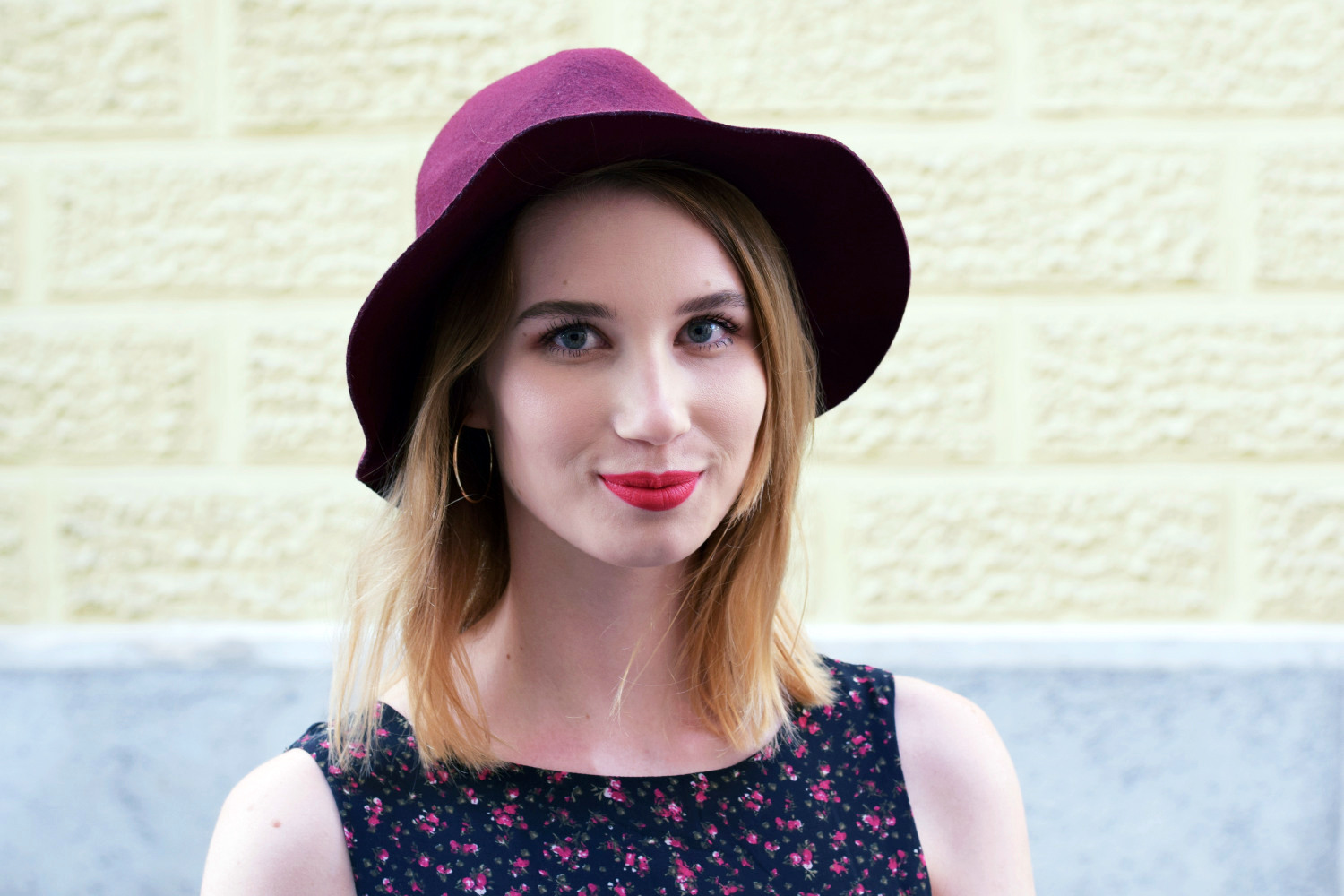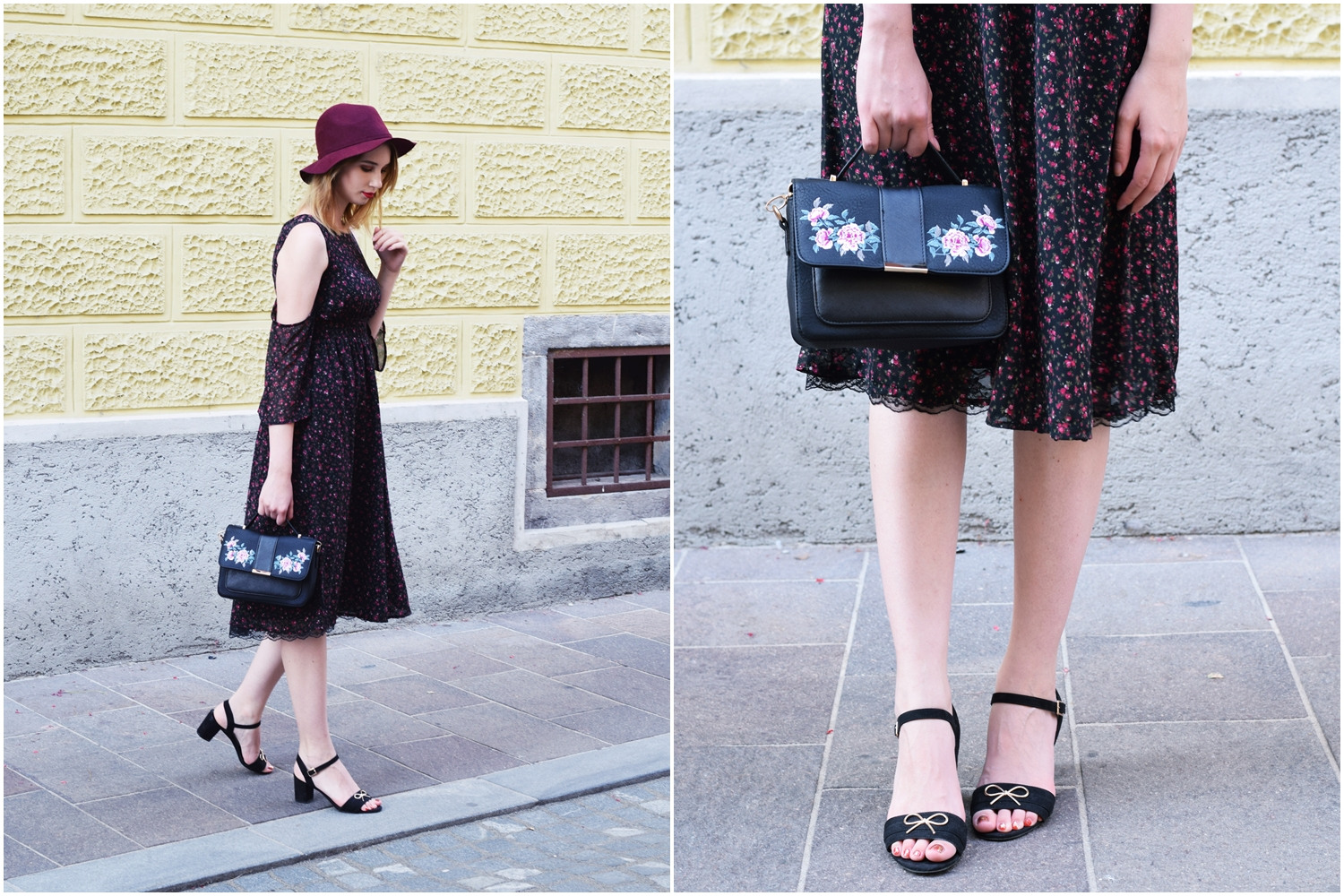 Jmx0O2RpdiBjbGFzcz0mcXVvdDtmYi12aWRlbyZxdW90OyBzdHlsZT0mcXVvdDt0ZXh0LWFsaWduOiBjZW50ZXI7JnF1b3Q7IGRhdGEtaHJlZj0mcXVvdDtodHRwczovL3d3dy5mYWNlYm9vay5jb20vRGVpY2htYW5uLlNJL3ZpZGVvcy83MTIyMDE4NDg5ODk0MjUvJnF1b3Q7IGRhdGEtd2lkdGg9JnF1b3Q7NzIwJnF1b3Q7IGRhdGEtc2hvdy10ZXh0PSZxdW90O2ZhbHNlJnF1b3Q7Jmd0OyZsdDsvZGl2Jmd0Ow==