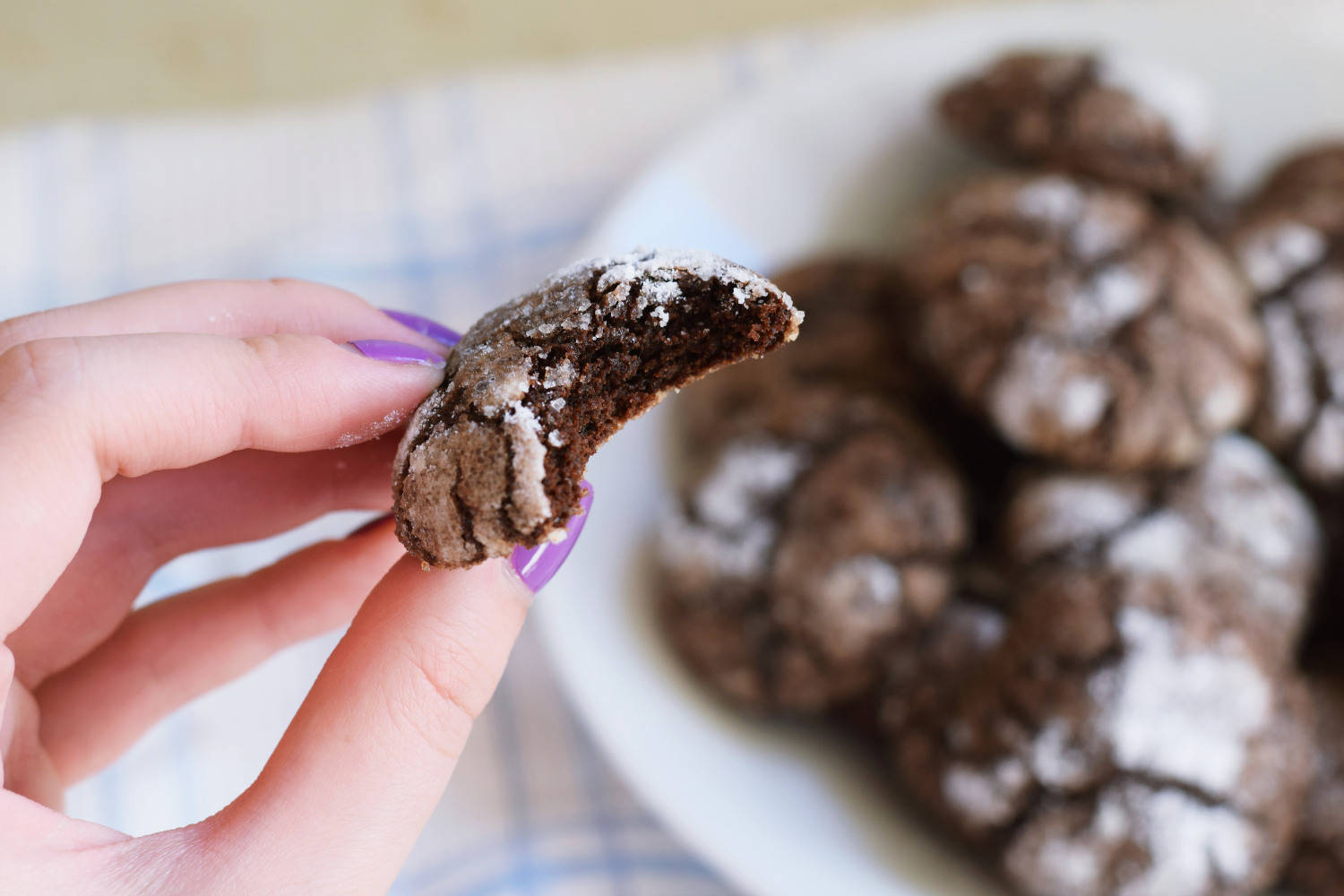 RECIPE:
225 g dark chocolate
180 g flour
120 g cocoa powder
2 teaspoons baking soda
125 g butter (room temperature)
200 g sugar
2 eggs
1 packet of vanilla sugar or 1 teaspoon of ground vanilla
0,8 dl milk
STEPS:
Break up the dark chocolate into smaller pieces and melt it on a low heat. Mix all the dry ingredients together, add the butter, chocolate, milk and eggs, and mix everything together until smooth. It will turn out pretty liquid, so put it in the refrigerator for 1-2 hours at least.
Preheat the oven to 180 degrees and and get two plates ready. Put some sugar in the first one, and powdered sugar in the other. Fashion small balls from the chilled mixture (use a teaspoon to make them the proper size), and roll them around in the sugar, then the powdered sugar. Put them on a baking tray with enough room in between (I recommend 3cm in all directions), to allow them to spread.
Bake them for 15 minutes and allow to cool.