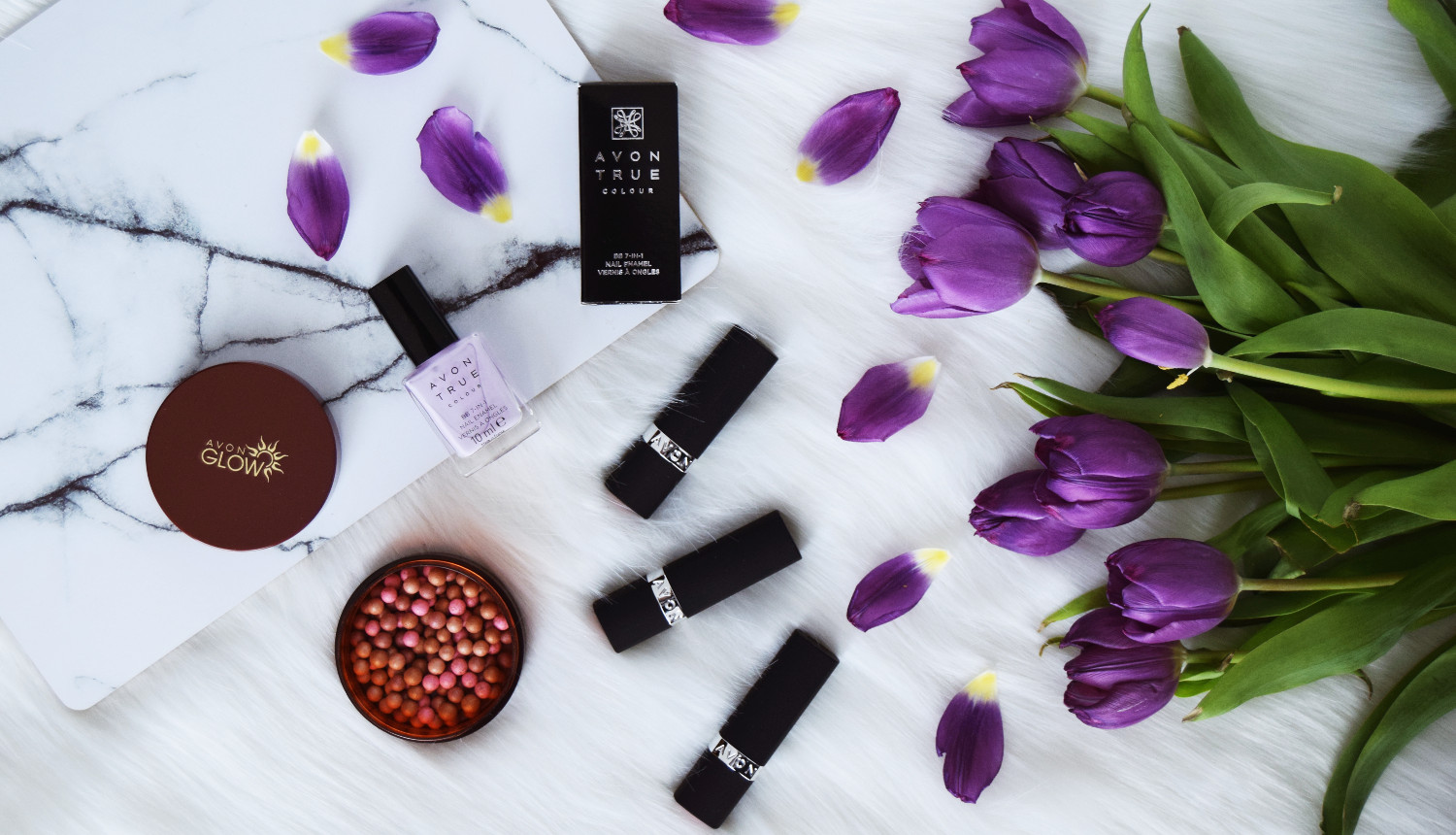 Spring is truly my season, and I feel at home among all these pink shades, which are especially "in" this year. Avon's new May products caught my attention. They developed three new pink shades based on their best selling matte lipsticks (True Love Perfect Matte) which I haven't tried out yet, but I hear good things about them. I became a fan instantly. A matte finish which doesn't dry out the lips, and pink shades just for me – my favorite is Rose Awakening, which you can see in the below photos. The lipsticks are pretty long-lasting too, but they're the kind of matte that doesn't dry on the lips completely. Lately I prefer this type, because my lips have gotten way too dry from constantly wearing "dry" matte lipsticks. You have to correct it during the day, but that doesn't bother me if my lips under the lipstick stay healthy and happy.
Bronzing pearls are something new too, they make the skin shiny just right and emphasize the facial contour, to make you look healthy and rested. And of course shiny, as it should be. 😉
The last novelty is the True BB 7v1 nail polish in neutral pastel colors, which promise a creamy and flawless color, stronger nails, a UV filter to prevent yellowing, protection and care and longevity. Definitely worth trying out, since these are the things we look for in a nail polish, right?