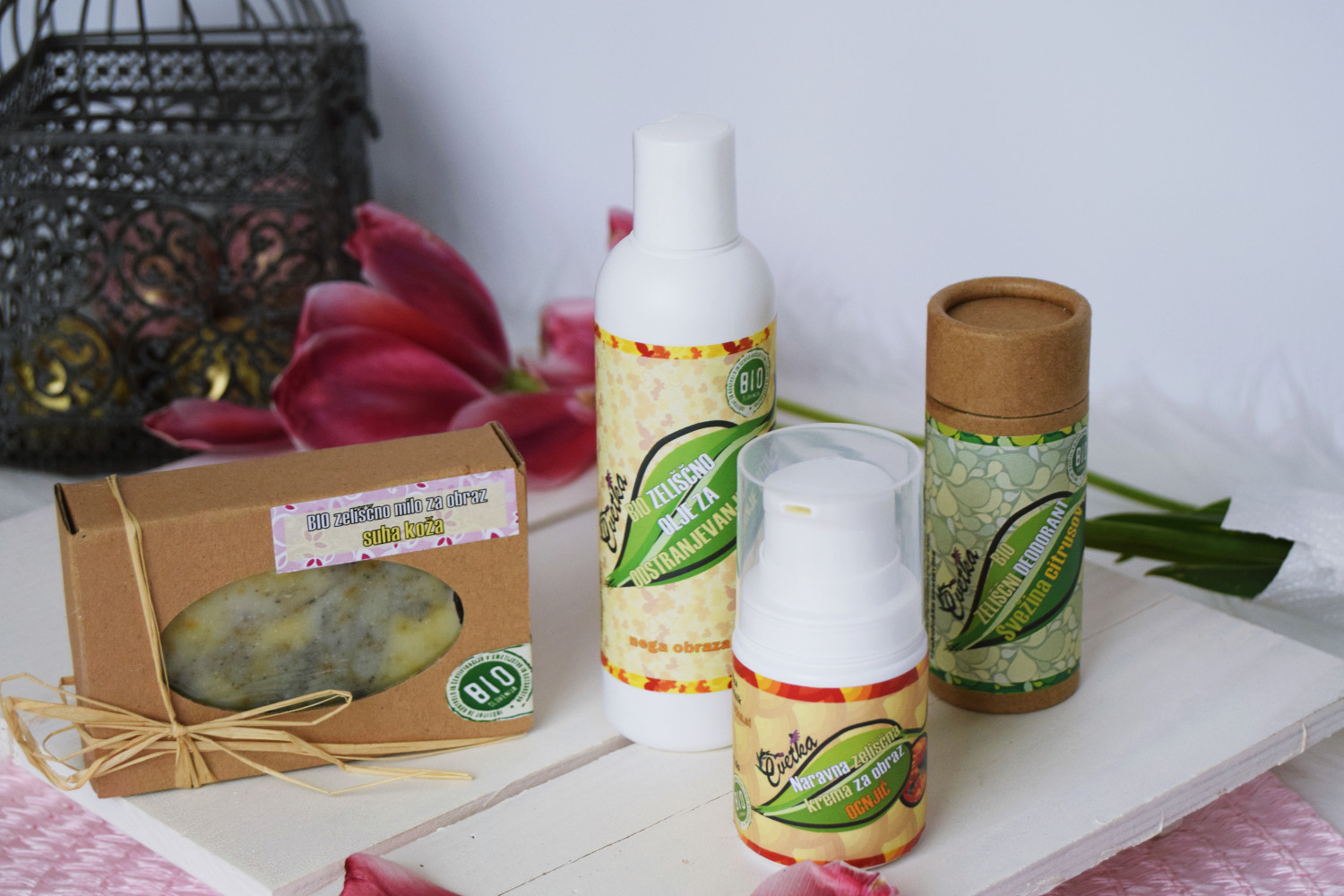 I liked Cvetka cosmetics even before trying out their products, because I knew they contain natural ingredients. They grow over 60 kinds of herbs and plants, and they use their extracts to create cosmetics and dog-care products. They also have over 20 kinds of organic teas, hard and liquid handmade soaps, creams for the face, body, and lips, herbal deodorants, and sprays to ward off bugs and mosquitos.
Sadly, I don't own a furry four-legged friend, so I tried out their natural cosmetics.
Cvetka – Organic herbal face soap
I'll start with the product that impressed me the most! This organic herbal face soap is GREAT! It has a deeply cleansing effect, cleans makeup residue and excess oil from the pores, which makes the skin visibly brighter, so you really know it works. I'm very excited by the results. After use the skin is soft, fresh and glowing, doesn't feel tight and is well moisturized. The soap I tried is meant for dry to normal skin (they have a separate soap for every skin type), but I let my sister use it. Her skin is a bit more oily, but the effect was equally good, and the soap degreased her skin to a healthy degree.
Cvetka – Organic herbal oil  makeup cleanser
The next product I tried out was the Organic herbal oil makeup cleanser. In general I love to use oil based makeup cleansers, I feel that they clean the skin the best, and don't dry it out.  This cleanser works great for my skin, after use I feel smooth and clean. There are fresh herbs inside the camomile, calendula, rosemary and basil, which soothe and care for the skin. It works great in the eye-area or to remove a long-lasting matte lipstick, which doesn't want to rub off with a regular cleanser.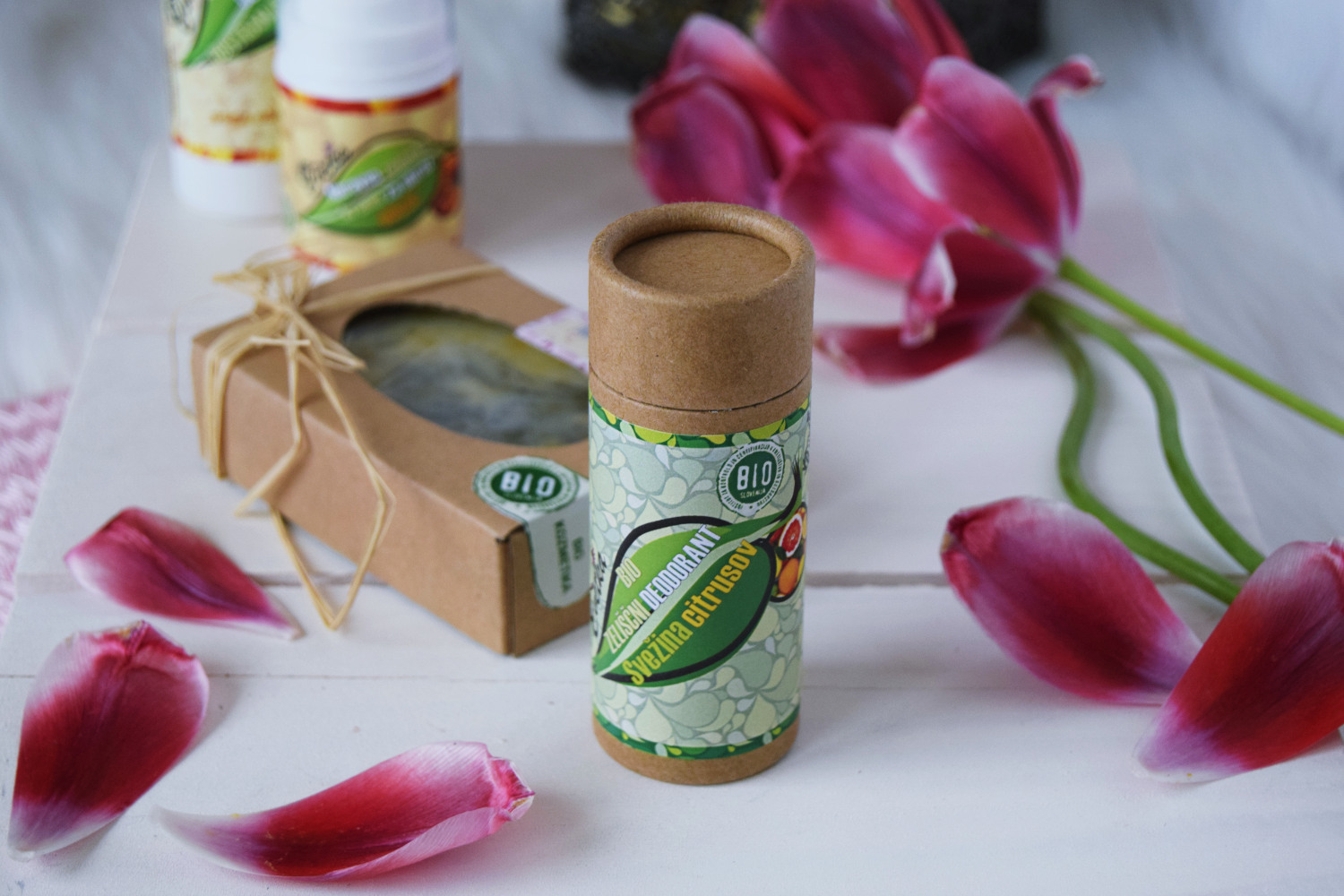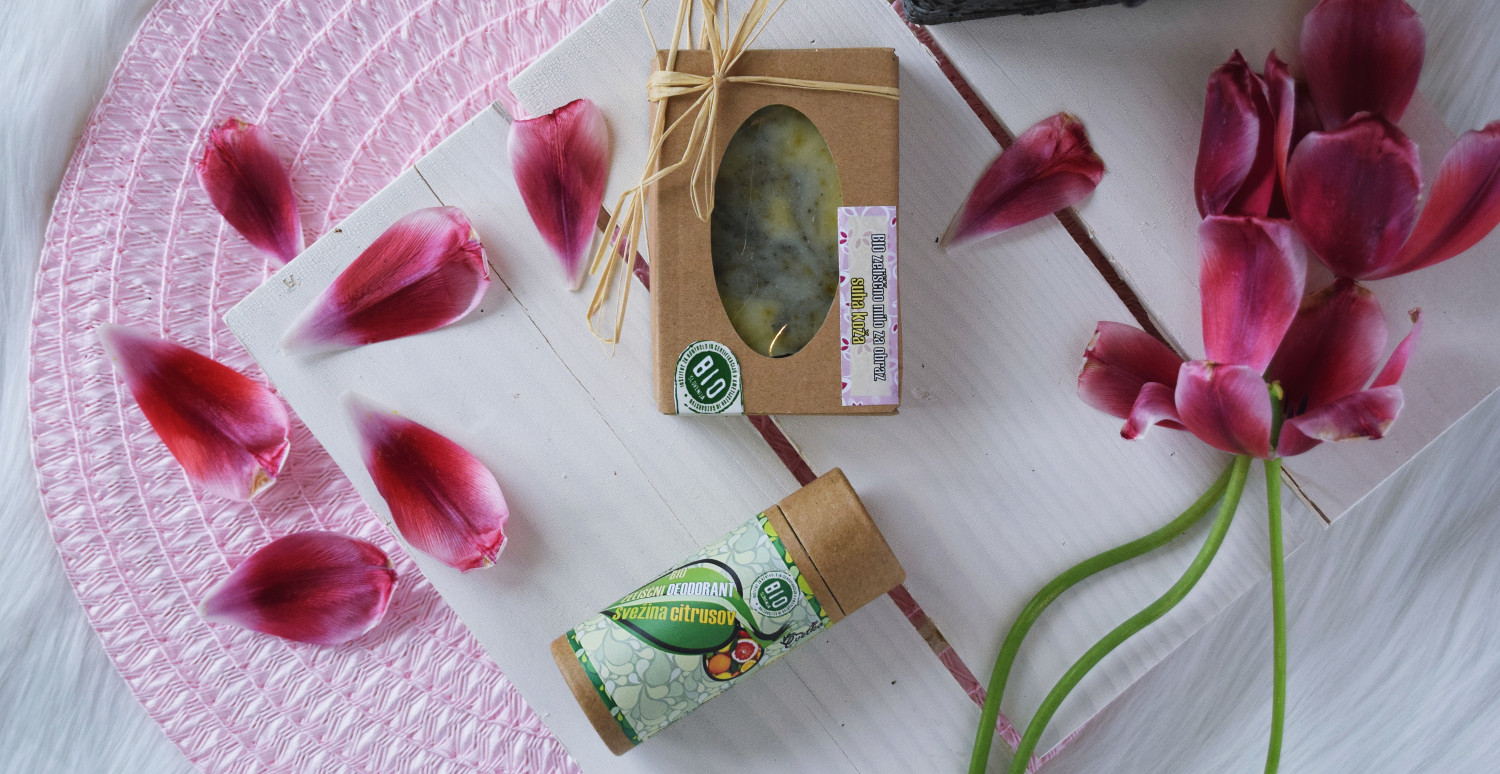 Cvetka – Organic herbal deodorant Citrus Freshness
Lately I'm obsessing about natural deodorants, because the armpit area is very sensitive and is exposed to chemicals every day, if you don't use a natural deodorant. Cvetka organic herbal citrus deodorant  smells like lemongrass and allows the skin to breathe and sweat naturally while concealing unpleasant smells. I found that it doesn't last the entire day, but I'm still satisfied, because I know that I'm giving my skin natural care without chemicals, aluminum salts and other compounds that may affect my health.
Cvetka – Natural herbal face cream with calendula
The final product is this rich herbal face cream. Rich because it's very nutritious for the skin and I like to use it as a night cream. In the winter it served me well as a day cream too, when my skin was crying out for nutrients which would help against dryness. Overnight it does its job, it revitalizes and softens the skin, to make it look shiny and fresh in the morning, ready for all the makeup that's waiting. It contains wonderful ingredients such as cocoa and shea butter, and calendula, which gives the skin a healthy and smooth look and conceals wrinkles.