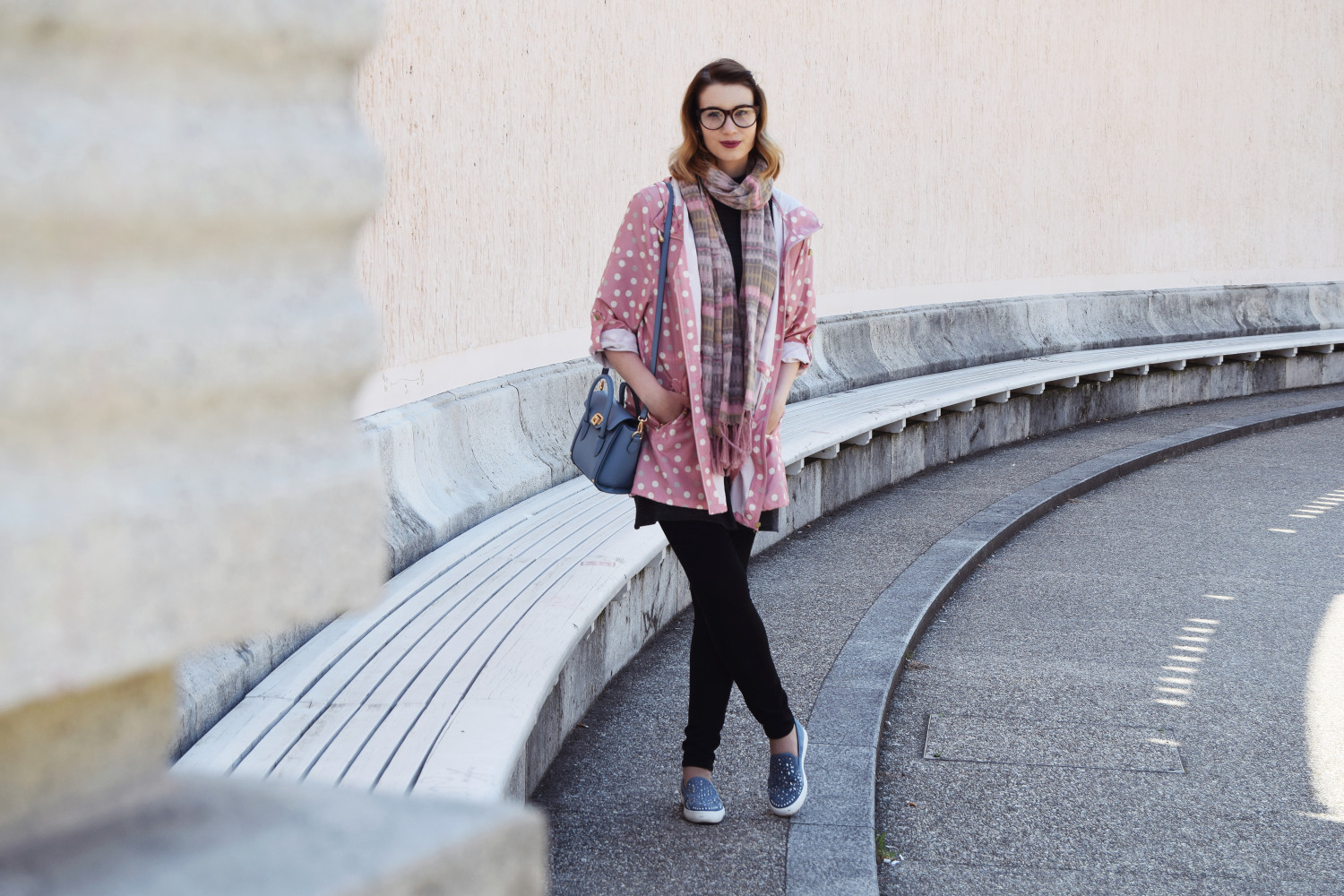 Ko pakiram za potovanje, sem vedno nesigurna. Nikoli nisem prepričana ali bo deževalo, ali bom potrebovala 5 ali 7 spodnjic, ali se bom s čim polila in rabim zato še 3 outfit kombinacije več in podobno… Malo pretiravam, ampak ravno zato imam rada kose, ki so – v grobem rečeno – 2v1 in mi v potovalki prihranijo nekaj prostora. Takšen kos je na primer tale palerina. Izgled prikupne spomladanske jaknice, ki te brez problema ščiti ob morebitnem dežju in vetru.
Rada imam tudi udobno obutev, ker je na potovanjih veliiiiko hoje in spoznavanja kraja. Pohvaliti moram tele svetlo modre športne mokasinke, ki so poskrbele, da moje noge v treh dneh polnih hoje, niso trpele. Hkrati pa so kristalčki poskrbeli, da sem bila ves čas chic. Zraven seveda ni smela manjkati matchy torbica.
Whenever I start packing for a trip I am always unsure. I never know if it's going to rain or not, if I need 5 or 7 pairs of underwear, if I'm going to spill something on myself which will force me to take 3 outfits extra… I'm exaggerating a bit, but those are the reasons why I like things that are, in a sense, a "two in one" and save some space in my bag. For example, this raincoat. It looks like a cute and light spring jacket, but which also protects you from the rain and wind.
I also love to wear comfortable shoes, which is especially important when traveling. There's a lot of walking and adventuring, and I have to say my praises about these light blue sporty moccasins. They made sure my feet did not suffer during my three days of walking. The crystals had me looking chic the entire time, and of course, a matching purse was a necessary companion.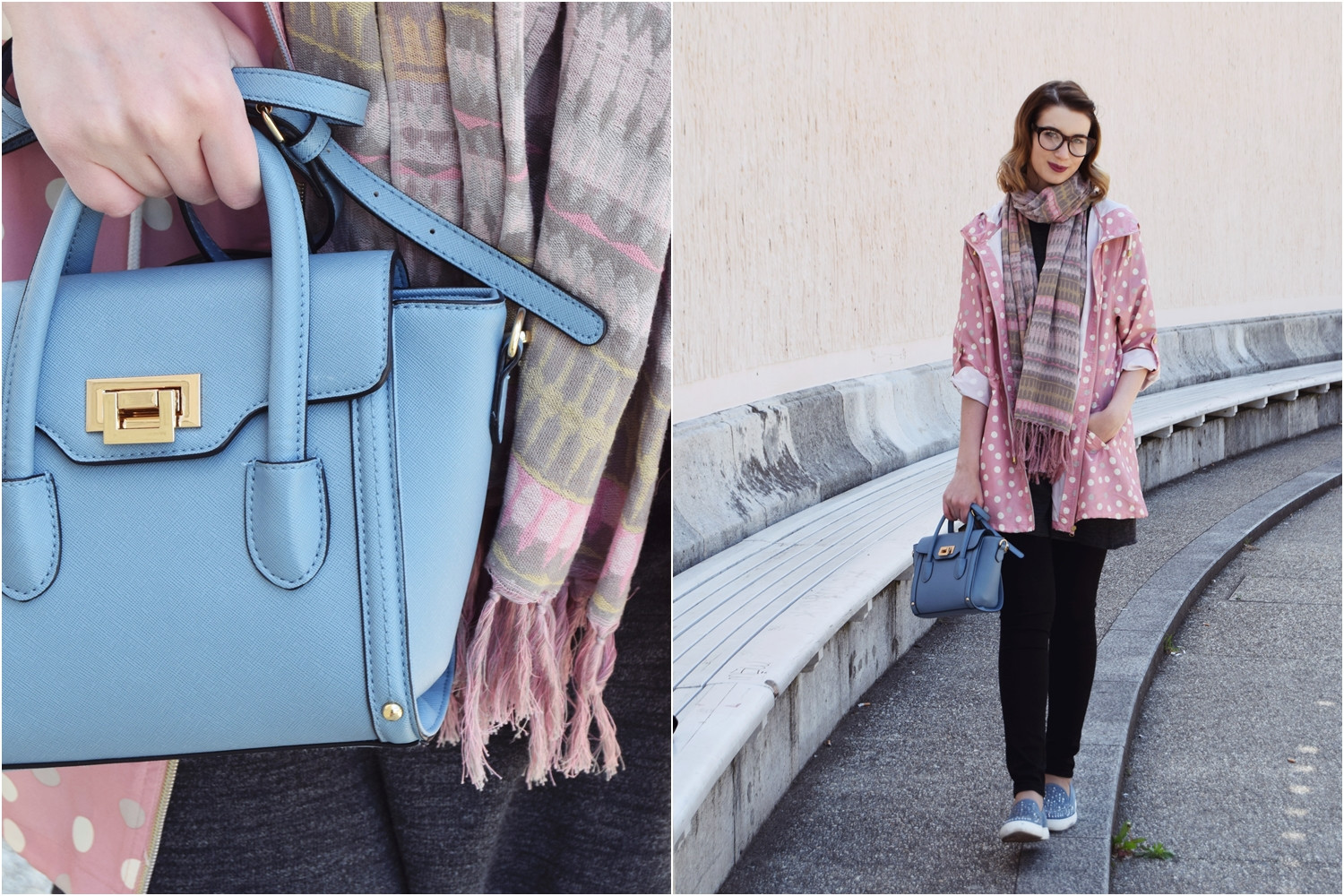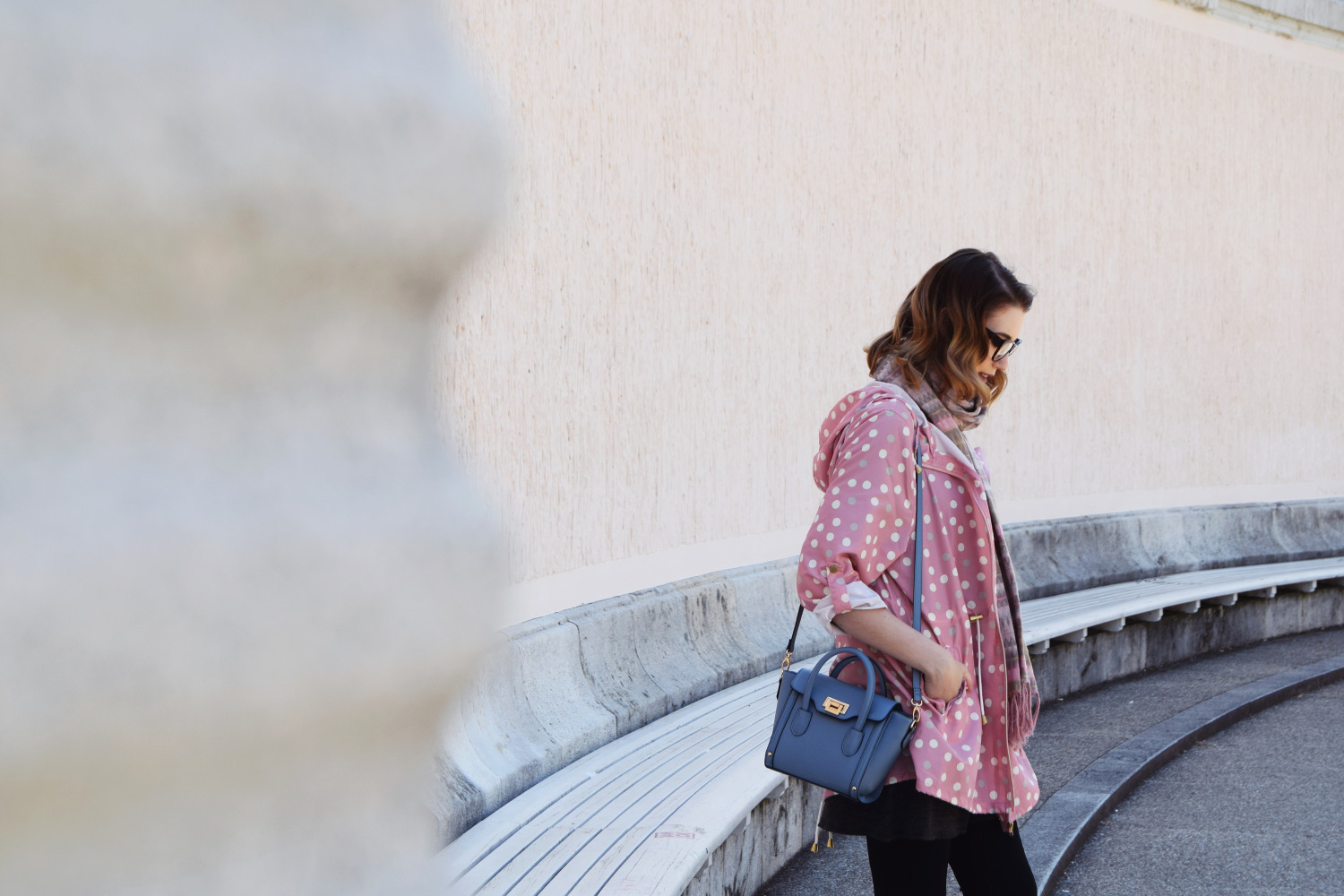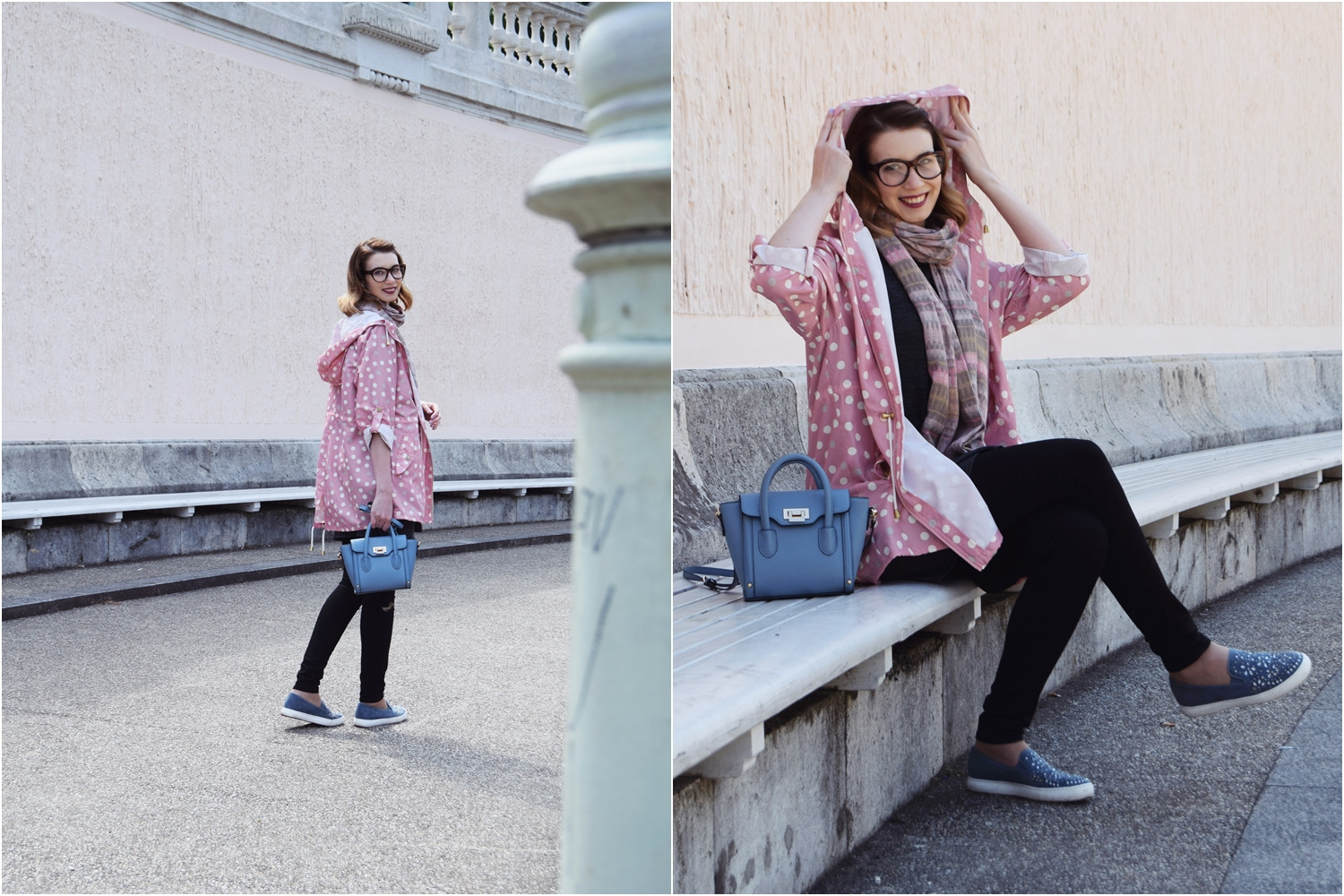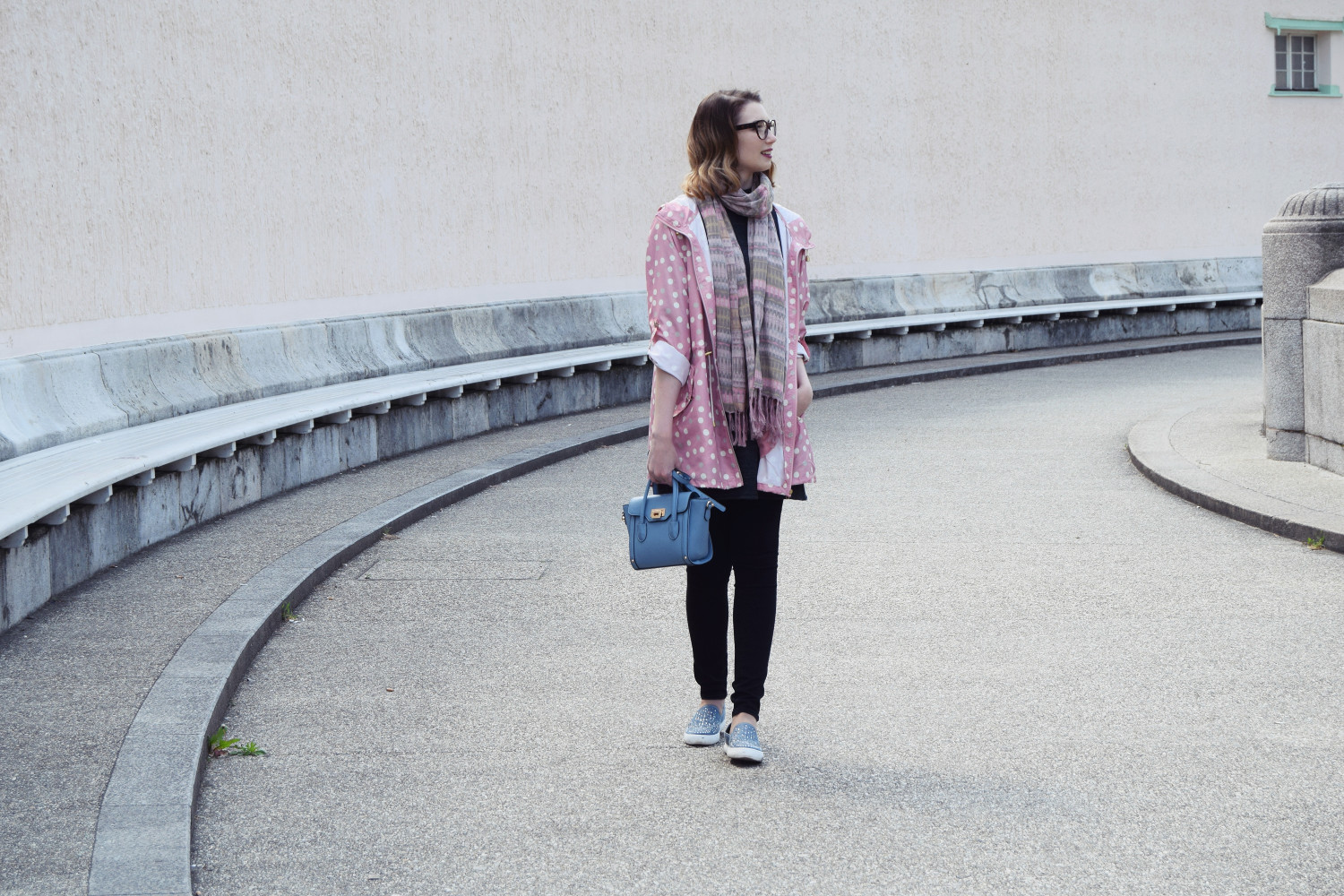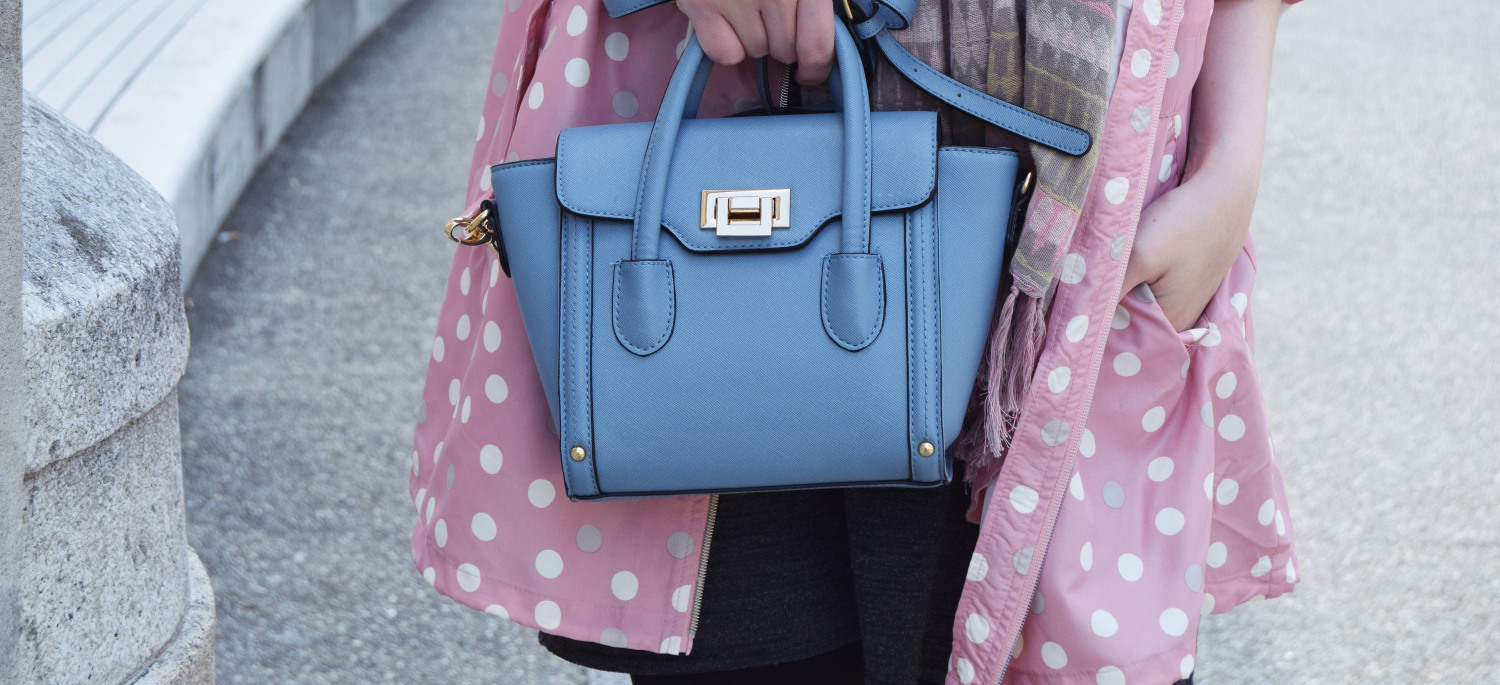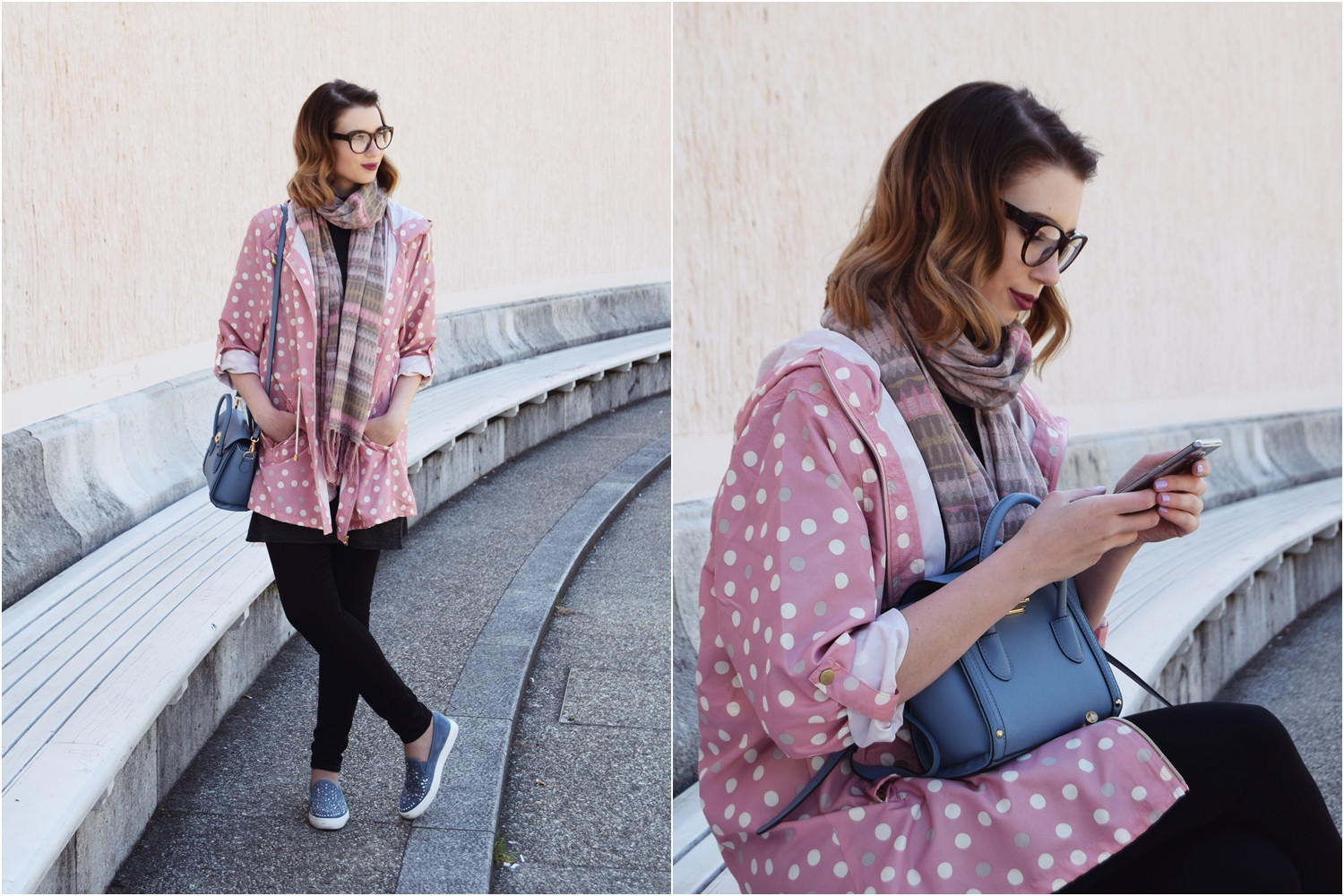 Raincoat: Primark
Jeans: H&M
Scarf: New Yorker
Shoes: Deichmann
Bag: Deichmann
Glasses: H&M