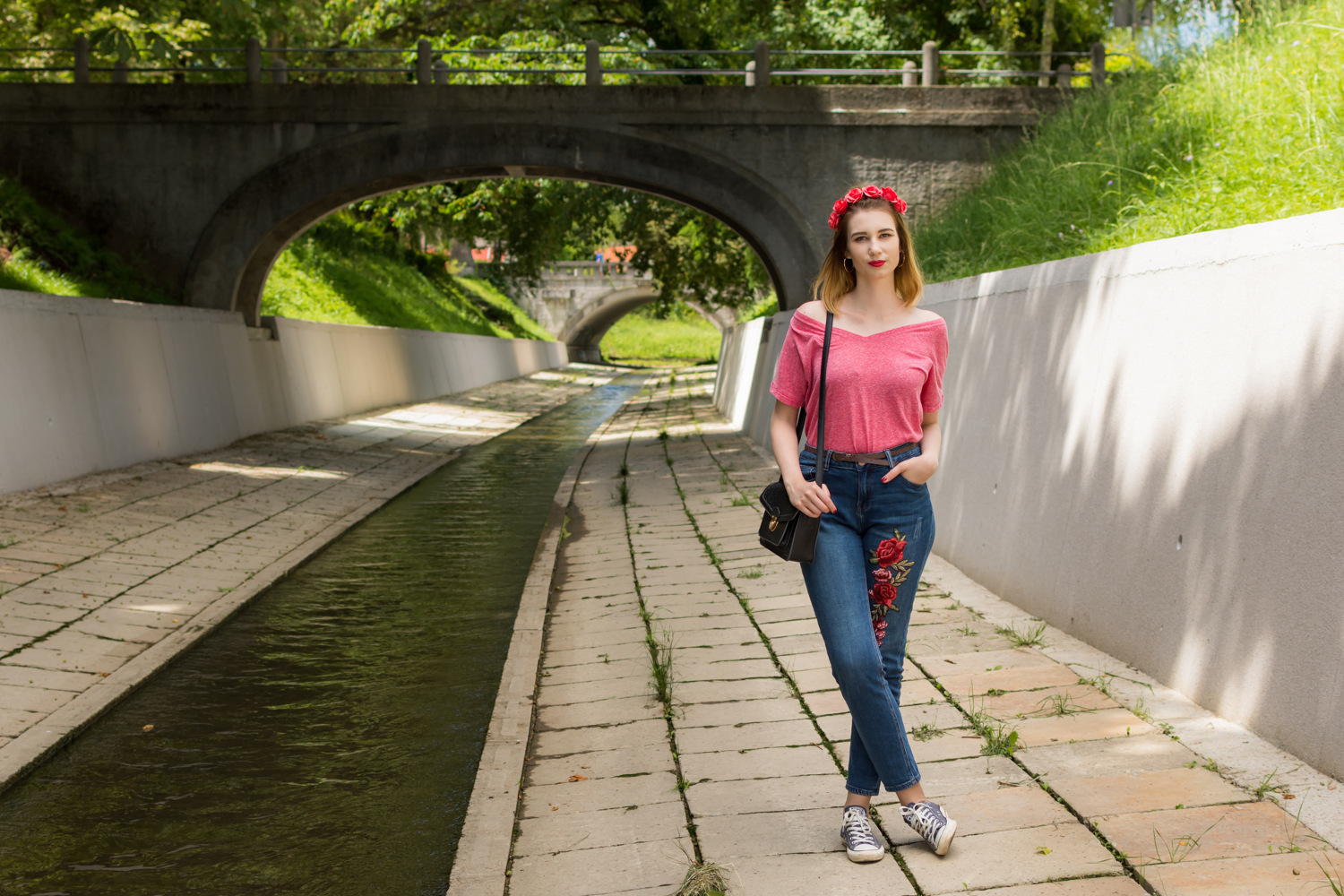 You must have seen my mini DIY project on my instagram already. My embroidery obsession and retro patterns is growing every day, and because embroidered trousers are usually very expensive I've decided to buy a pair of regular "mom jeans" and sew on my own piece.
I bought the large flower embroidery on Aliexpress for less than 1€ (!!!) and received it quite soon, 14 days later. Because the piece doesn't have glue on the back side I had to sew it on. I started at the top and used the correct green or red color to make sure my DIY job looked proper. This way I also made sure that the pants aren't too tight and prevented the embroidery part from getting too hard from the glue. Well, I also managed to get the most fashionable jeans style right now 😉
OUTFIT:
Original jeans: New Yorker
T-shirt: H&M
Shoes: Converse All Star
Bag: Deichmann
Hair accessory: Kik
If you want to get creative order your own flower: here.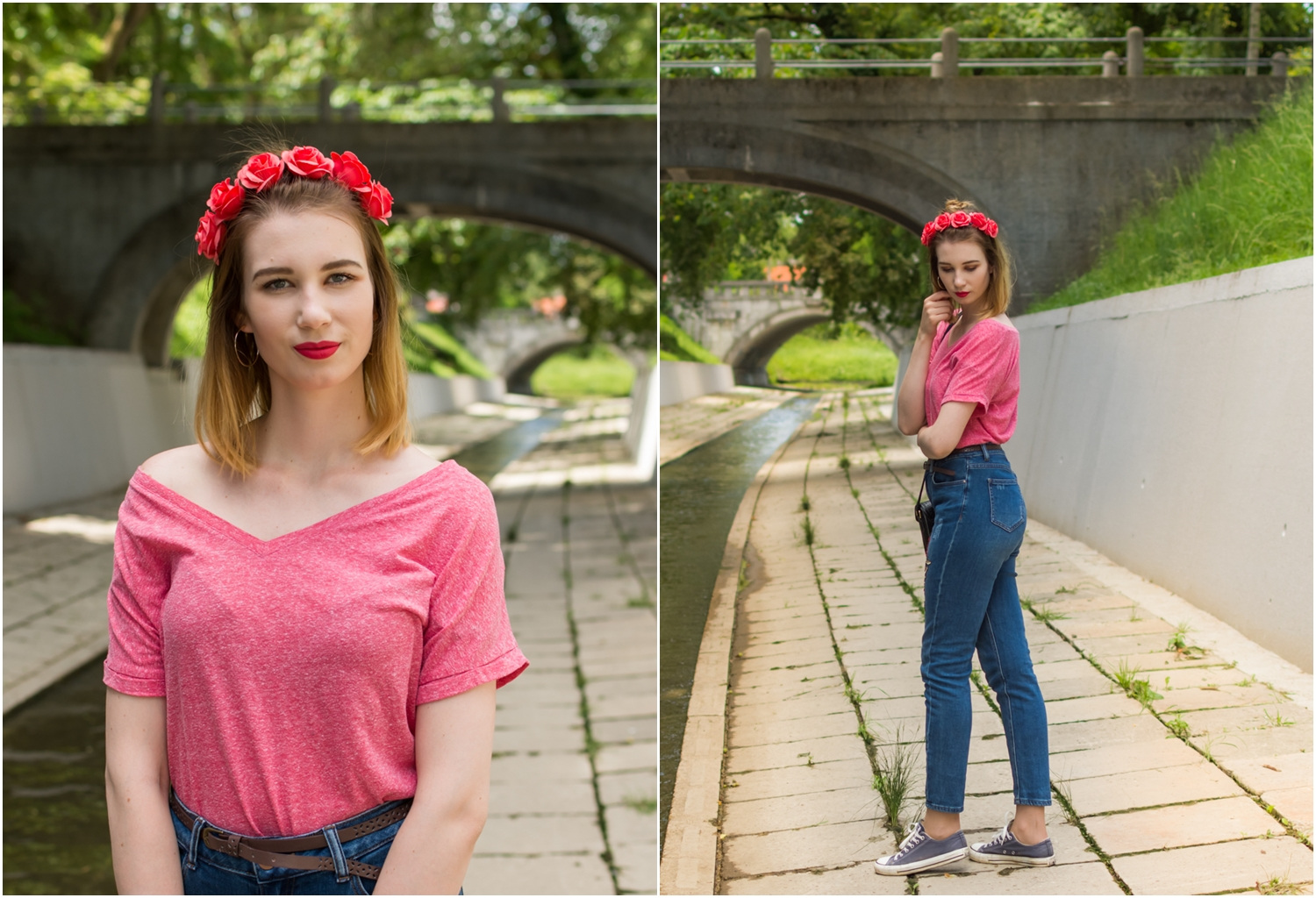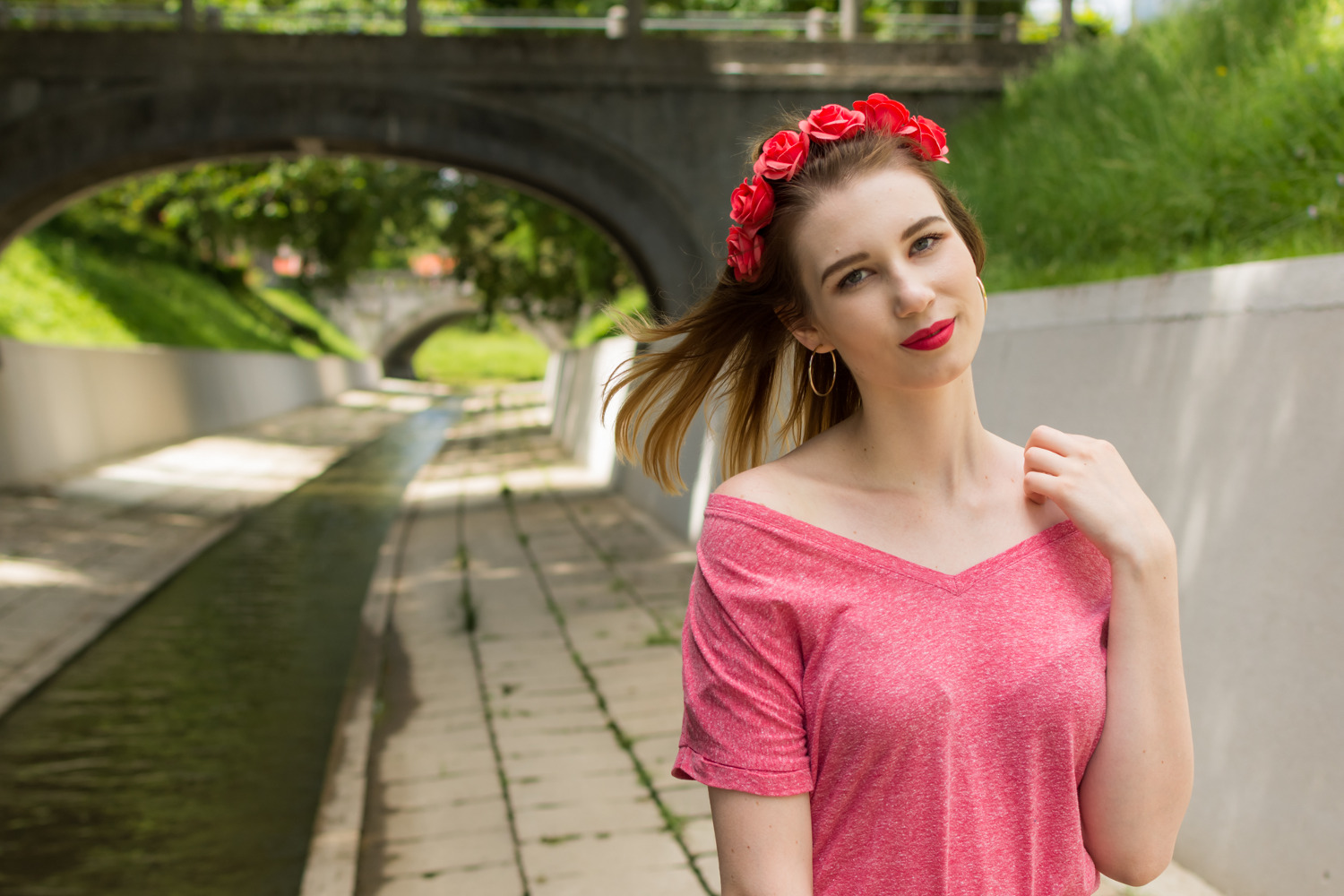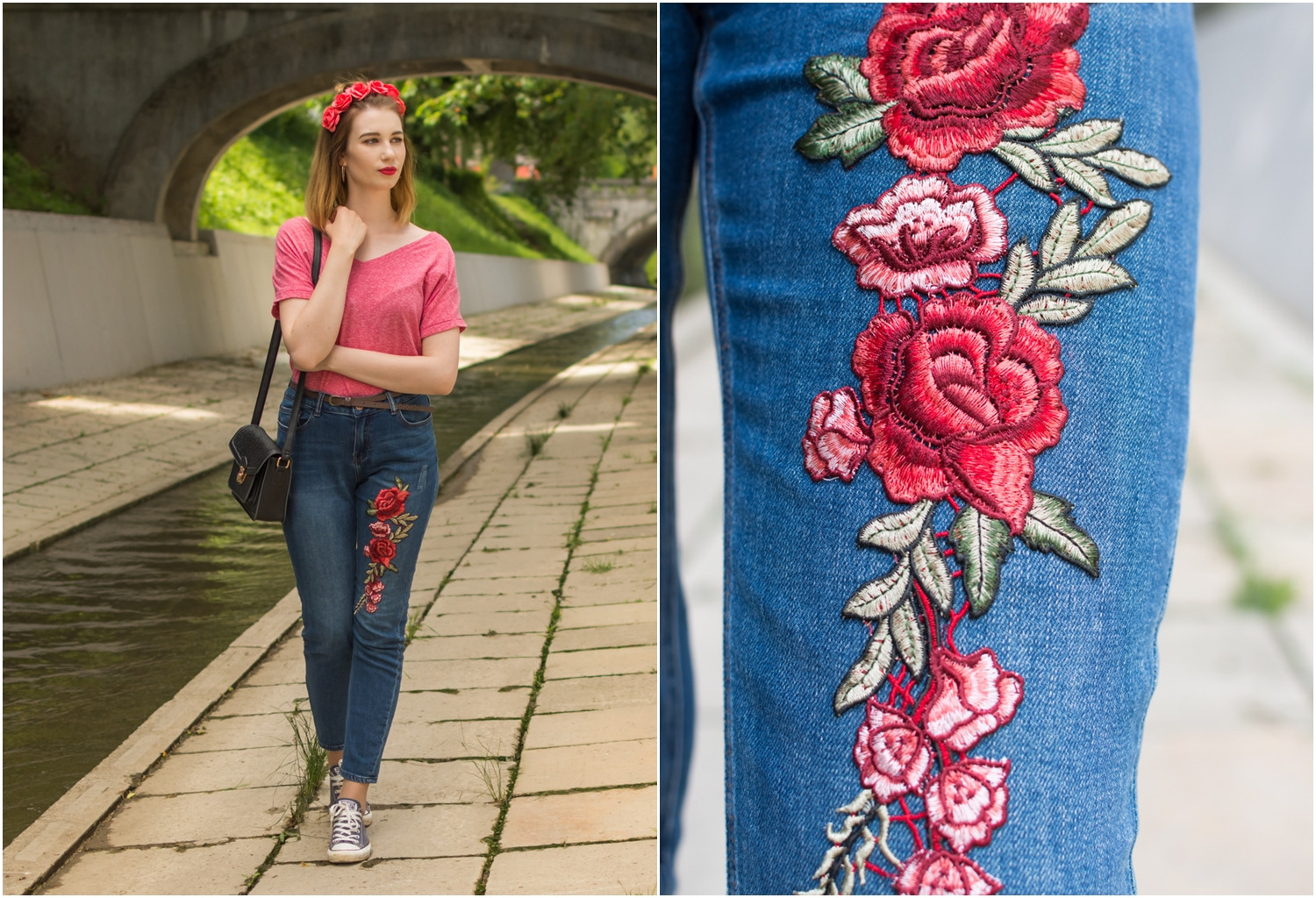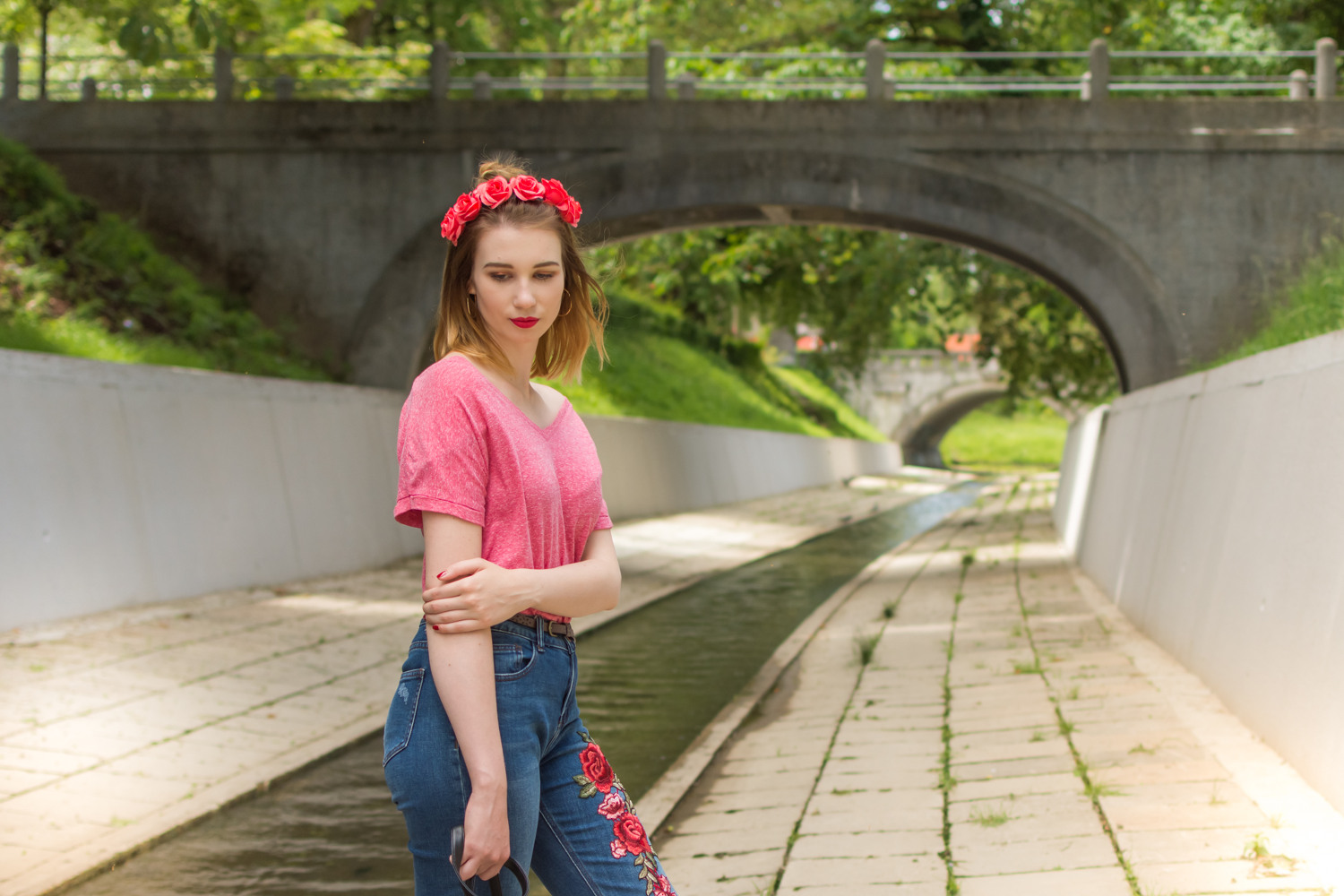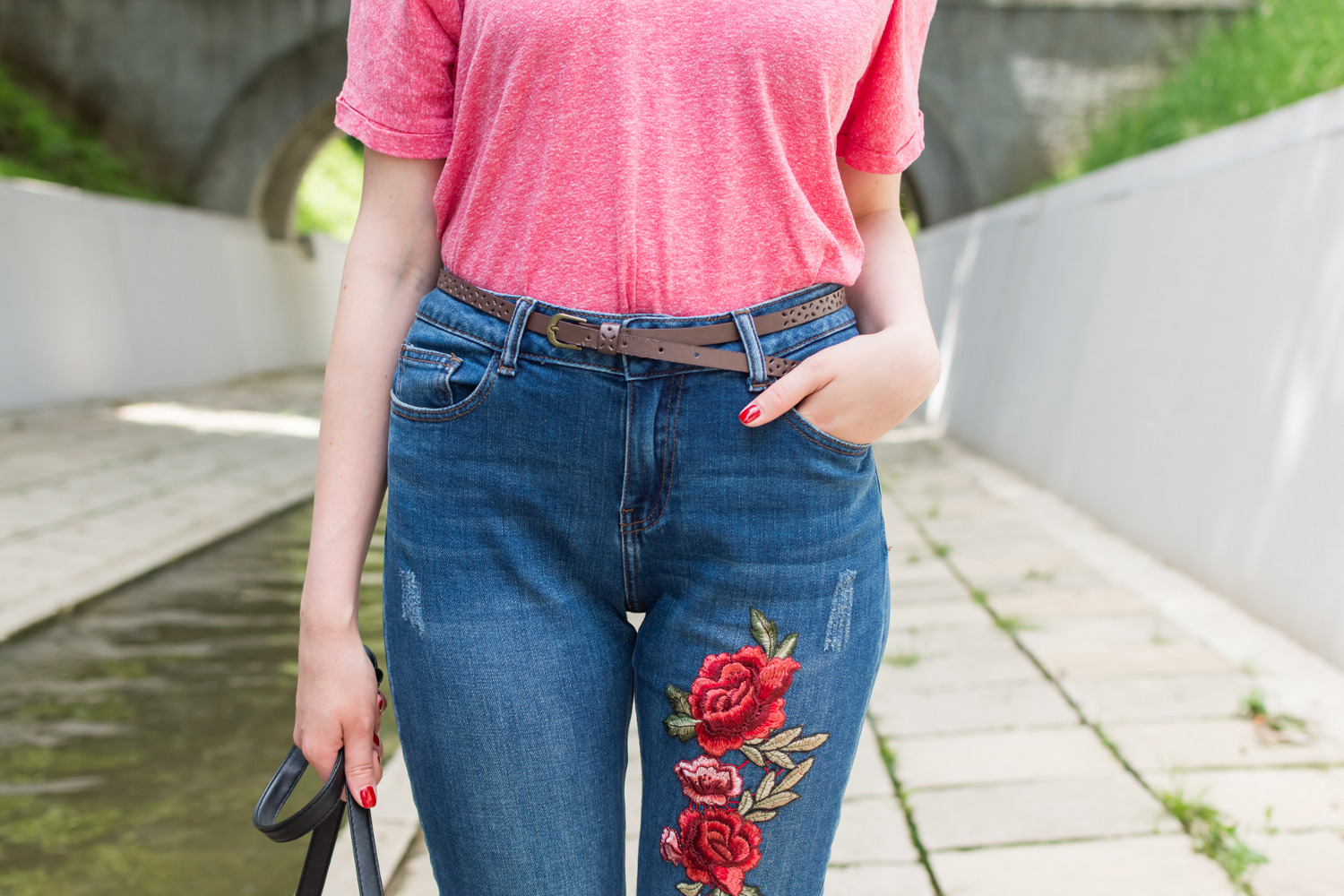 Photos taken by: Luka Tozon