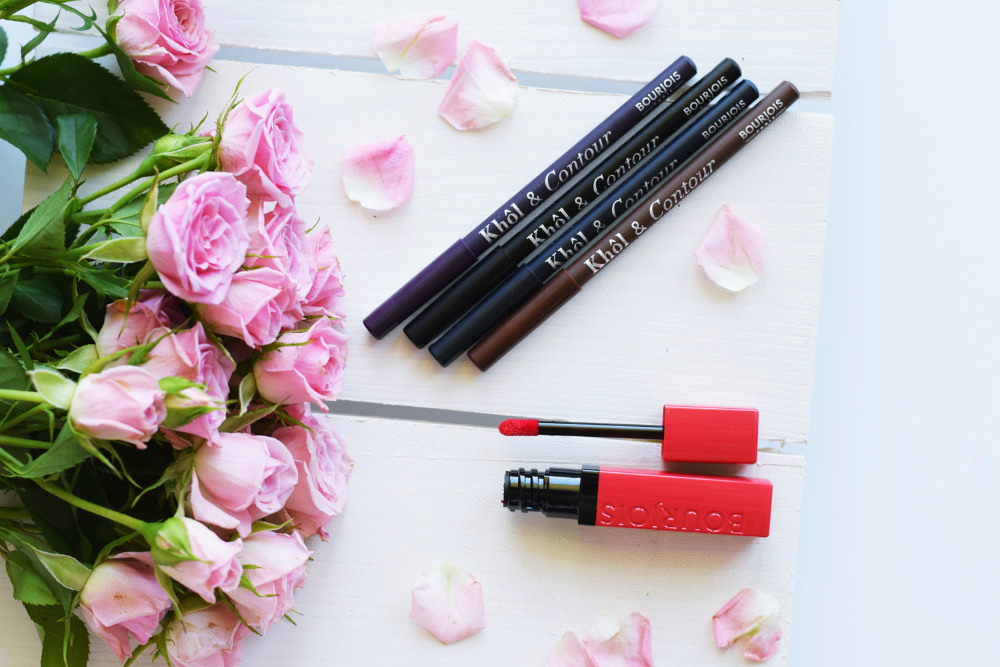 Bourjois Paris came out with some new products for spoiling ourselves this summer. The famous French brand never disappoints with its quality, so I gladly tested out the newcomers.
Bourjois Khôl & Contour extra long wear Eye Pencil
I tried four shades: 001 Noir-issime, 005 Choco-lacte, 006 Oui je le bleu and 007 Prunissime and every one of them is well pigmented and concealing. They work great as an eye shadow, because they blend easily. These beautiful dark shades are very long lasting. You won't be able to get them off without a good makeup cleanser – and that's exactly what we want during the summer. I'm sure we all hate it when our make-up fades or melts during the course of the day, and that the morning effort of applying makeup goes sadly unnoticed.
Bourjois Rouge Laque – 06 Frambosielle
I felt the difference as soon as I started applying this make-up. Rouge Laque is a very light, yet very concealing lipstick, which won't let you down even during the summer. The brush is properly shaped and allows for a simple and precise application, and it's not unpleasantly sticky. When you finish you will be wowed by the glossy shine and an ultra intense color.
You can find all the new products in Tuš drugstores. Check out my review of the Bourjois Healthy Mix foundation: here.