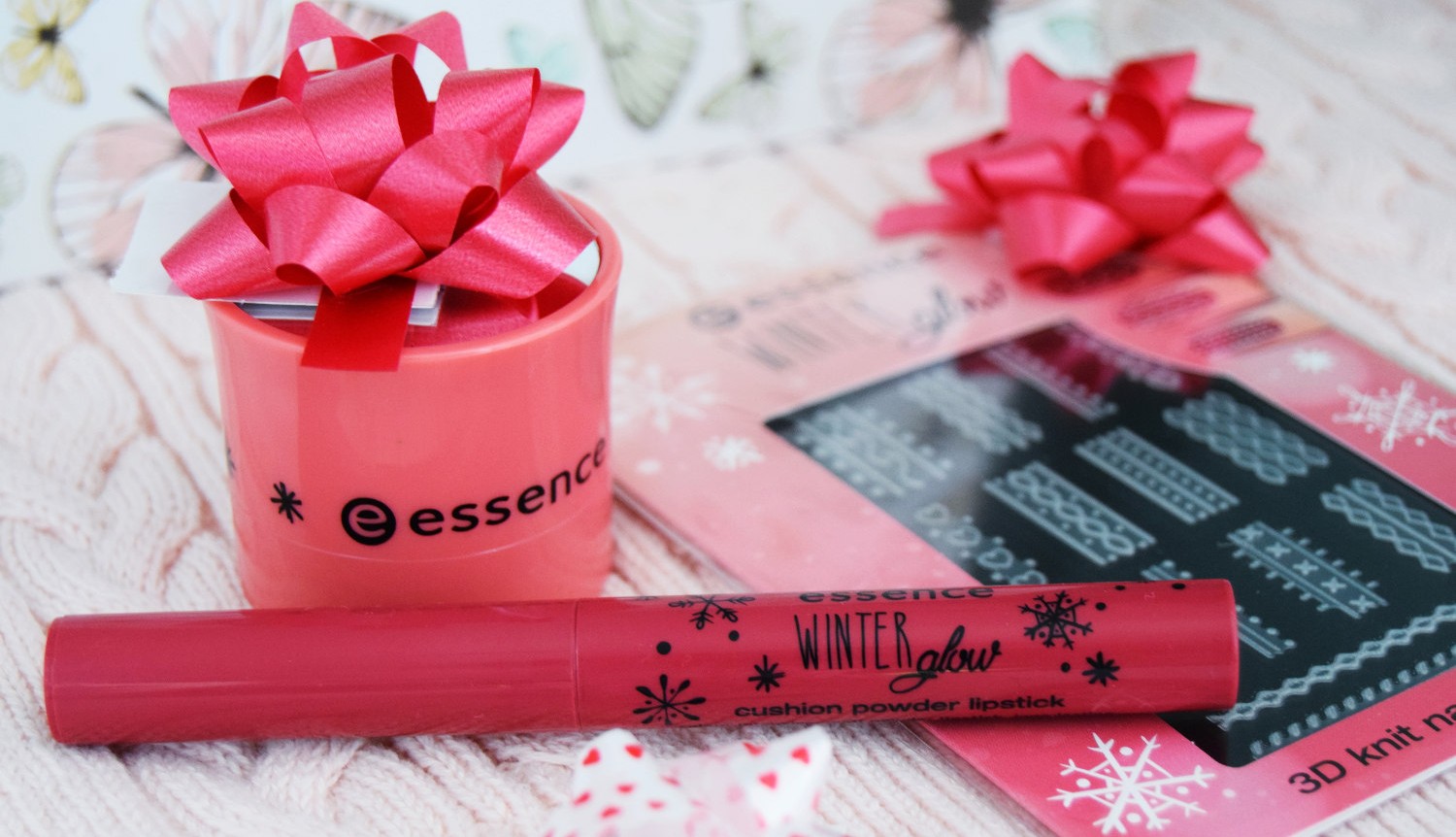 Winter is here and with it came the cutest thing we could have wished for to spice up our holidays, the new Essence trend collection called Winter Glow. Lovely packaging, name, print, gorgeous shades of stone grey, pink-gold, apricot and red. Soo Christmasy! I've tested three products from this collection. Take at look if they impressed me and check out how cute they are!
Cushion Powder Lipstick 02 Winter Kissed
This is the first time I've seen such innovative packaging – the applicator is shaped like the point of a thick marker, which you dip into the cap that contains the powdered lipstick.  It's easy to apply and highly concealing with a matte finish. I wore it throughout the day, applied one layer only and forgot I had it on. It's very pleasant and my lips didn't feel dry. I'm impressed by the style of the applicator and the powder, since I always like to see how new ideas work out.
3D Knit Nail Stickers 01 Cold Hands, Warm Hearts
These nail stickers are shaped like knitting, which I find really cute! I can't wait to take my manicure to the next level with them. They can be applied underneath the nail polish to create the knitwear texture. Too cute.
Cushion Powder Blush 01 Sunrose
The blush works like the lipstick, and gives the cheeks a softly shimmering touch of red for a fresh look. The practical cushion packaging with an integrated mirror makes it a perfect companion when you're on the go.
Essence "Winter Glow" will be available in stores from 14th December.