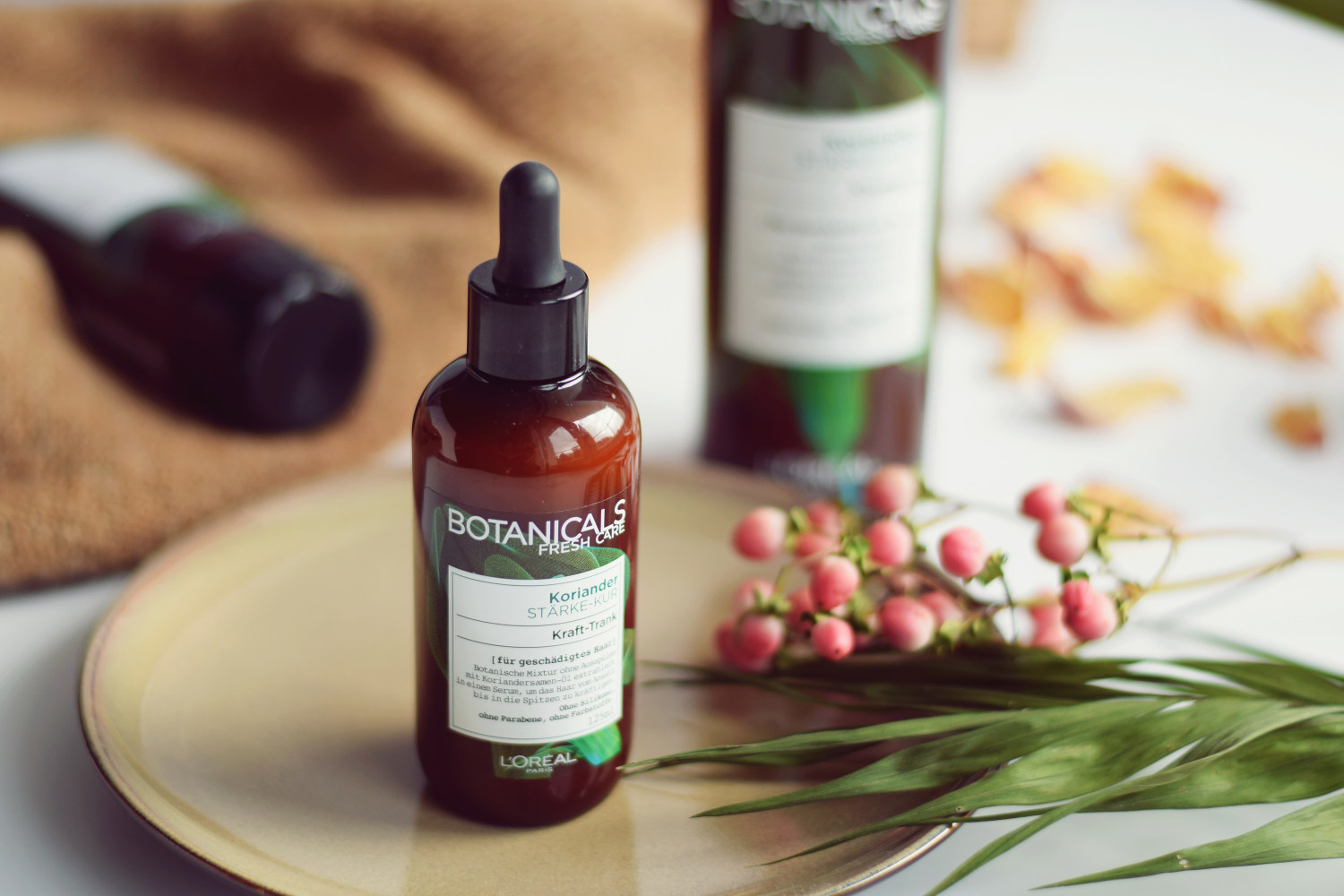 I really like discovering new hair products – namely shampoos, hair conditioners and regenerative treatments. Because I dye my hair ends I am always on the lookout for quality products that give some love and care to them. This time I checked out the new L'Oreal hair line called Botanicals and I was very satisfied with it!
L'Oreal Botanicals Coriander Fragile Hair Strengthening Shampoo
This shampoo was made for fragile hair such as mine. The formula strengthens and revitalises the hair from root to tip, and I noticed the biggest change on my damaged ends and the scalp itself, which stayed fresh for a long time after use. The shampoo is infused with a mixture of coriander, soya and coconut oils. This creates a wonderfully fresh herbal scent and leaves the hair smelling clean. I think that it's good at removing dandruff because of its freshness. I only use it occasionally, but I did not dandruff after using it.
L'Oreal Botanicals Coriander Fragile Hair Strengthening Conditioner
I was also impressed by the hair conditioner – it made my hair ends healthier. I only use it on that part of the hair and I leave it to do its thing for two minutes, then I use my fingers to comb out the hair and wash them out with water.
The formula detangles the hair and strengthens the feel of fragile hair without weighing it down, and the scent is the same as the shampoo. This product combination worked well for me.
L'Oreal Botanicals Coriander Fragile Hair Strength Potion
After using shampoo and a conditioner I always apply some sort of nourishing product or hair oil. I wanted to try out the entire range of Botanicals products, so I tested out the hair strength potion too. I apply a few drops along the length of my hair to protect them from the daily stress. I like that the packaging includes a dropper which makes the application easier.