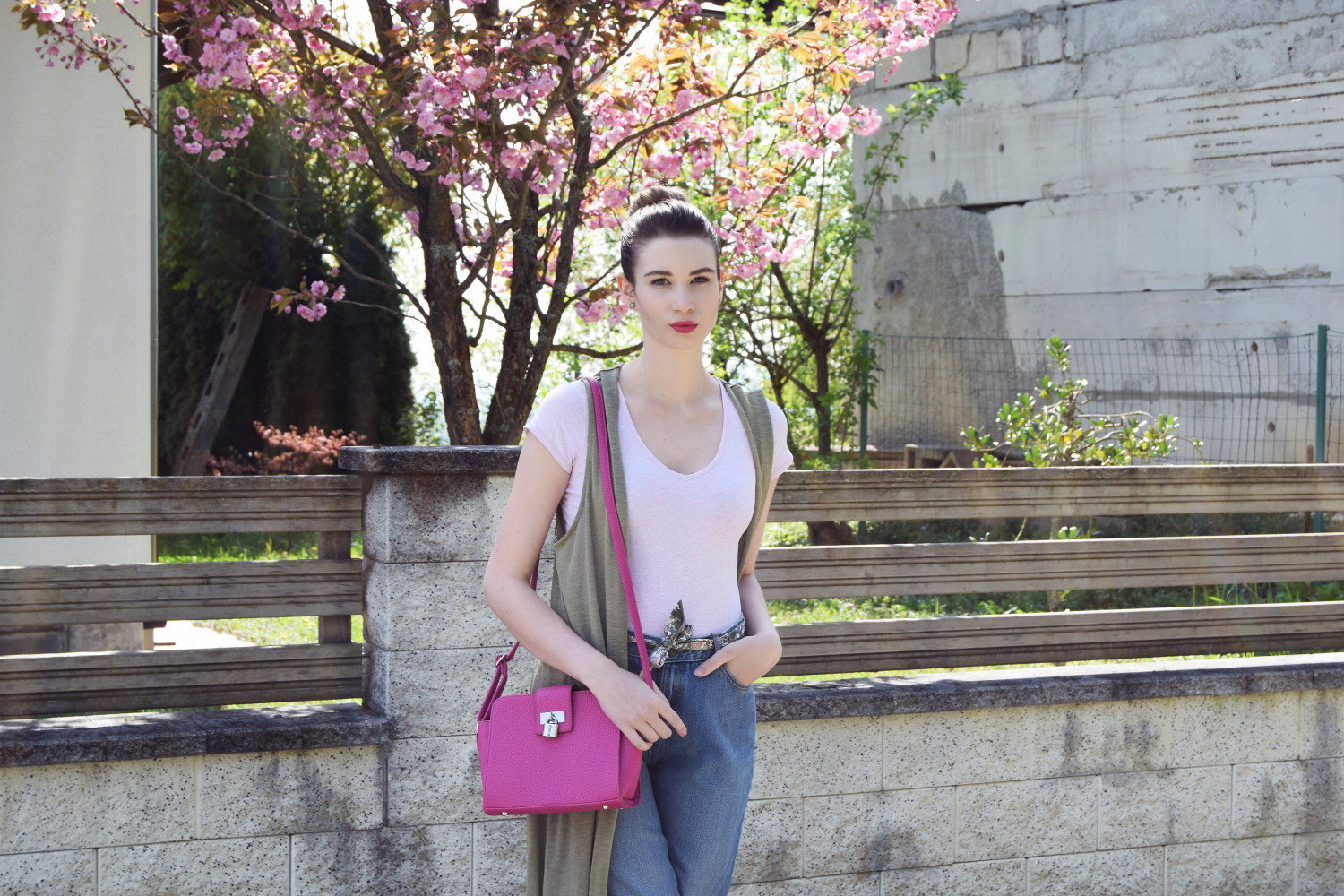 If someone told me to buy loafer shoes a few years ago I would have looked at him and told him that I'm not going to wear shoes for old ladies. Well, fashion is fickle, and my taste is as well. So here I am, with my new loafers which I love to wear.
It's a similar story to the extravagant high waist and loose pants. It took me a while to gather the courage and jump into loose pants with a vintage feel, but now I almost can't live without them. I'd sleep in them if I could. 🙂 The loafer and loose pants combination is a bullseye hit in my opinion, and I like to spice it up with a really looong top piece, such as this sleeveless cardigan.
P.S.: of course it would have been nice if I had managed to roll up my trousers evenly.