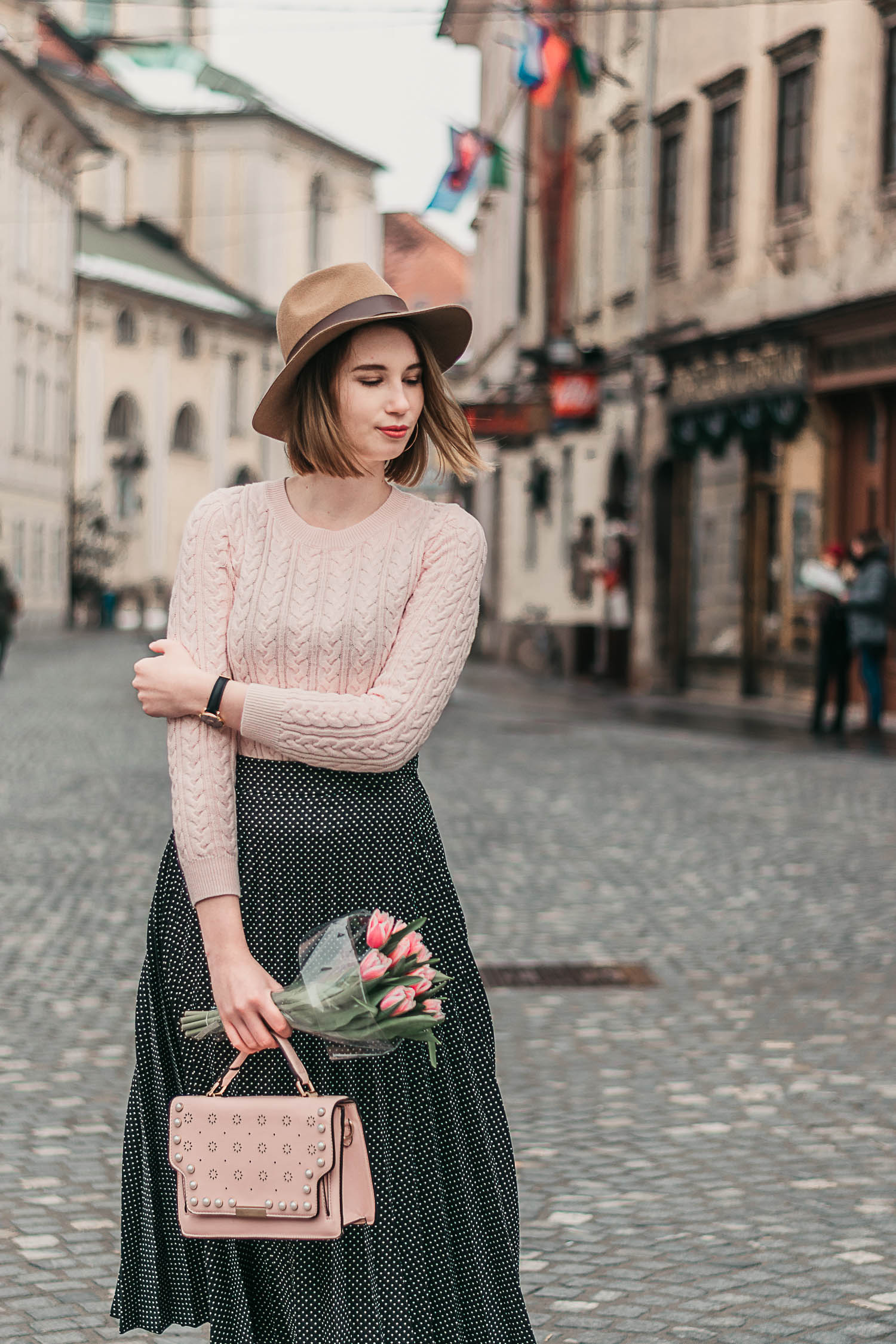 The snow has finally started to melt, and we drink our morning coffee bathed in sunlight, listening to the tune of songbirds. Pure happiness.
Today's outfit is spring-themed, since I could hardly wait for my favorite season to come. I think that this spotted vintage skirt combined with a pastel pink sweater and some tulips couldn't possibly be any more appropriate.
I can't wait for the first magnolias to bloom and to see the green buds open up. Welcome, spring.
Outfit:
H&M knitwear
ZARA skirt
Decihmann bag
Deichmann shoes
H&M hat
CLUSE watch
photo: Pia Hočevar Mucić