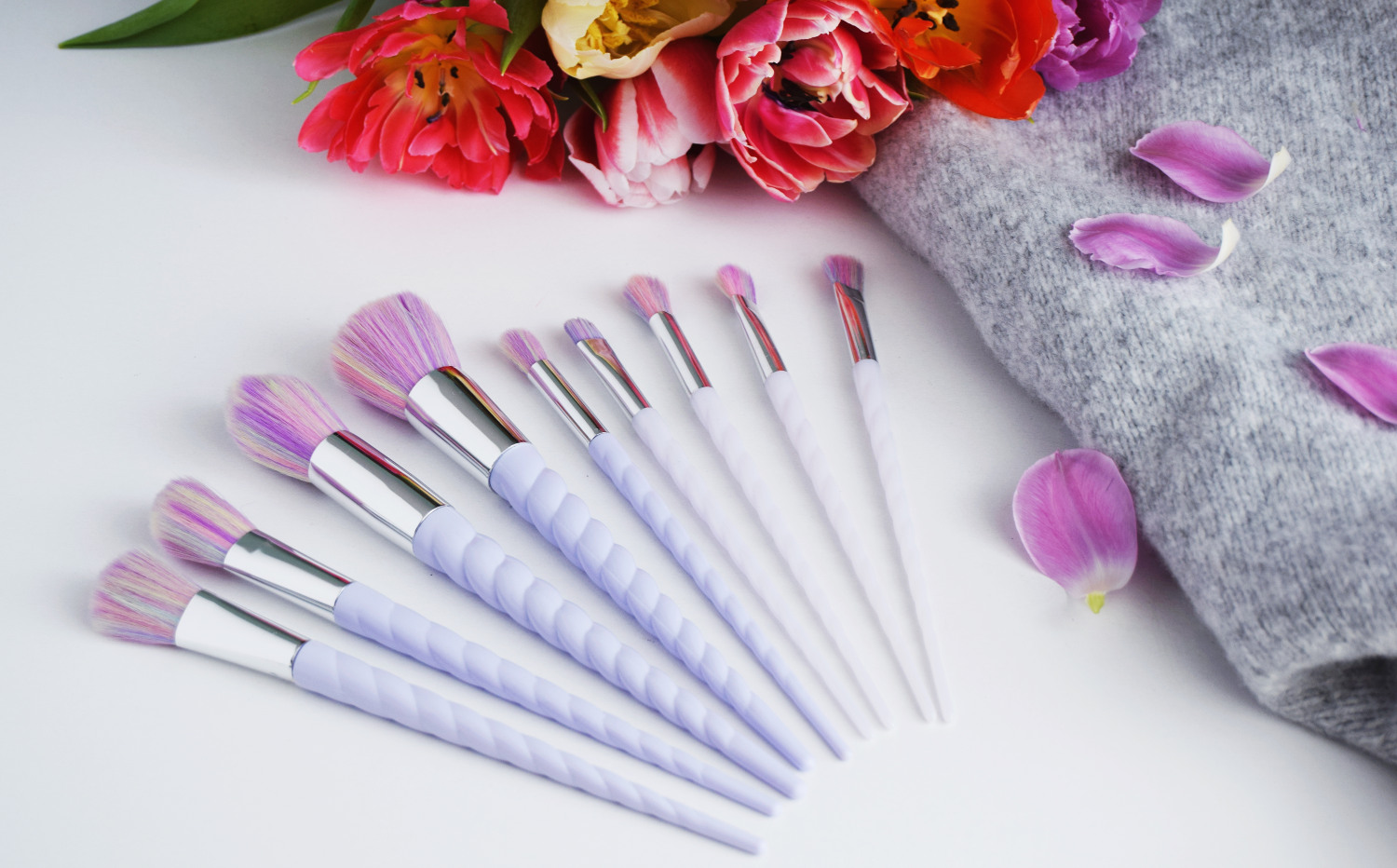 My latest obsession is buying stuff online (read: cute useless things, which sometimes turn out to be useful). When I saw these Unicorn make-up brushes I melted in my seat from the cuteness overload. Well, I don't mean to overstate things, but I know you agree with me, since you showered me with question after I posted these on Instagram. That's why I decided to write a short blog about them and answer the question; are they as useful as they are pretty?  🙂
I'll keep it short – YES! And I'm very happy to actually be able to use them for make-up, not just for photos. I prefer the smaller ones for my eyes, since they are great at blending and applying shades. I use the smallest and smoothest one to apply concealer, and it's great.
The bigger ones are nice too, I use them for contouring, to apply blush, fixing powder and highlighter. It turns out all of the brushes are useful, they have very soft bristles (even after multiple uses and washing), and they look very pretty. 🙂 And onto the main question – how much do they cost and where did I buy them?
I bought them from Banggood in two packets – the smaller ones for eye makeup are separate from the bigger ones. Look at the links below, and if you decide to buy them, please tell me your opinion!
♡ A set of 4 big brushes and 1 smaller one (for applying foundation, contouring, highlighter and blush, and the smaller one for eye shadows) – 12,99$
♡ A set of 4 smaller brushes  for eye shadows – 5,69$