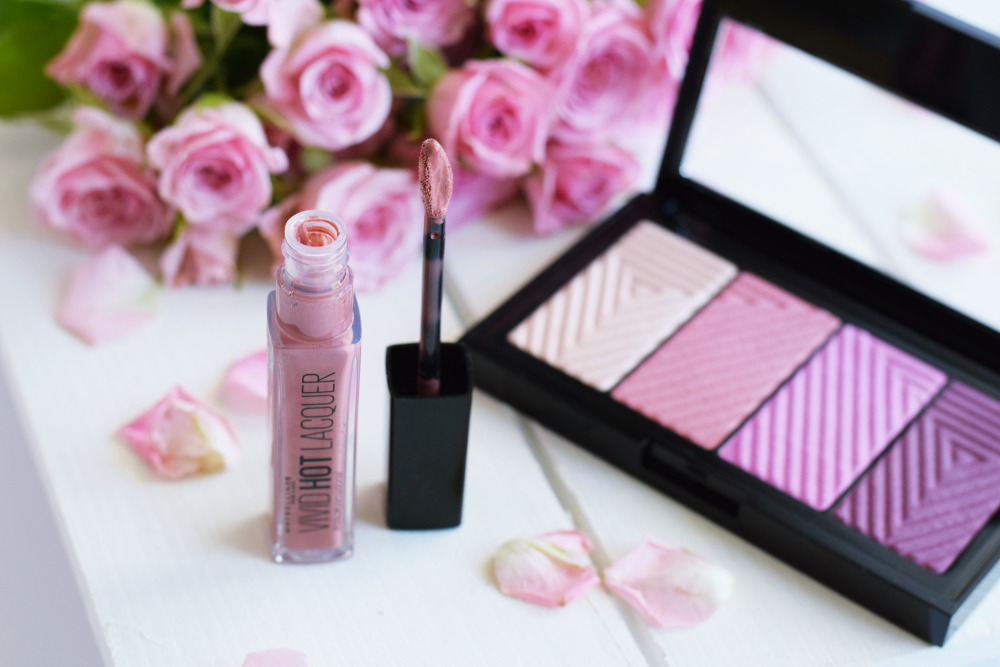 This past month I'm really into pink and nude shades, which makes me all the happier when new products like this come out. I like to wear a minimal amount of make-up in the summer and I freshen up my look by using these shades. Once again, Maybelline did not let me down. Both the lipstick and the shades palette are super pigmented, and each has a few interesting characteristics.
Maybelline New York MASTER blush – color & highlighting kit palette
The palette contains three pink shades of blush and a highlighter. Every one of them is wonderful and they blend with the skin really well, and the highlighter gives you a soft natural shine.
Maybelline New York VIVID HOT LACQUER no. 62 charmer
The lipstick is, with one word: heavenly! Strongly pigmented and with a thick texture it covers the lips fully with a single application. I like the applicator most of all, it has a groove and kind of makes the lipstick easier and more "user friendly" to apply. The lipstick does not dry out and stays glossy, but is still very long lasting and moisturizes the lips. After a greasy meal on the seaside I only had to correct it a little bit.
You can find both products at Tuš drugstores.