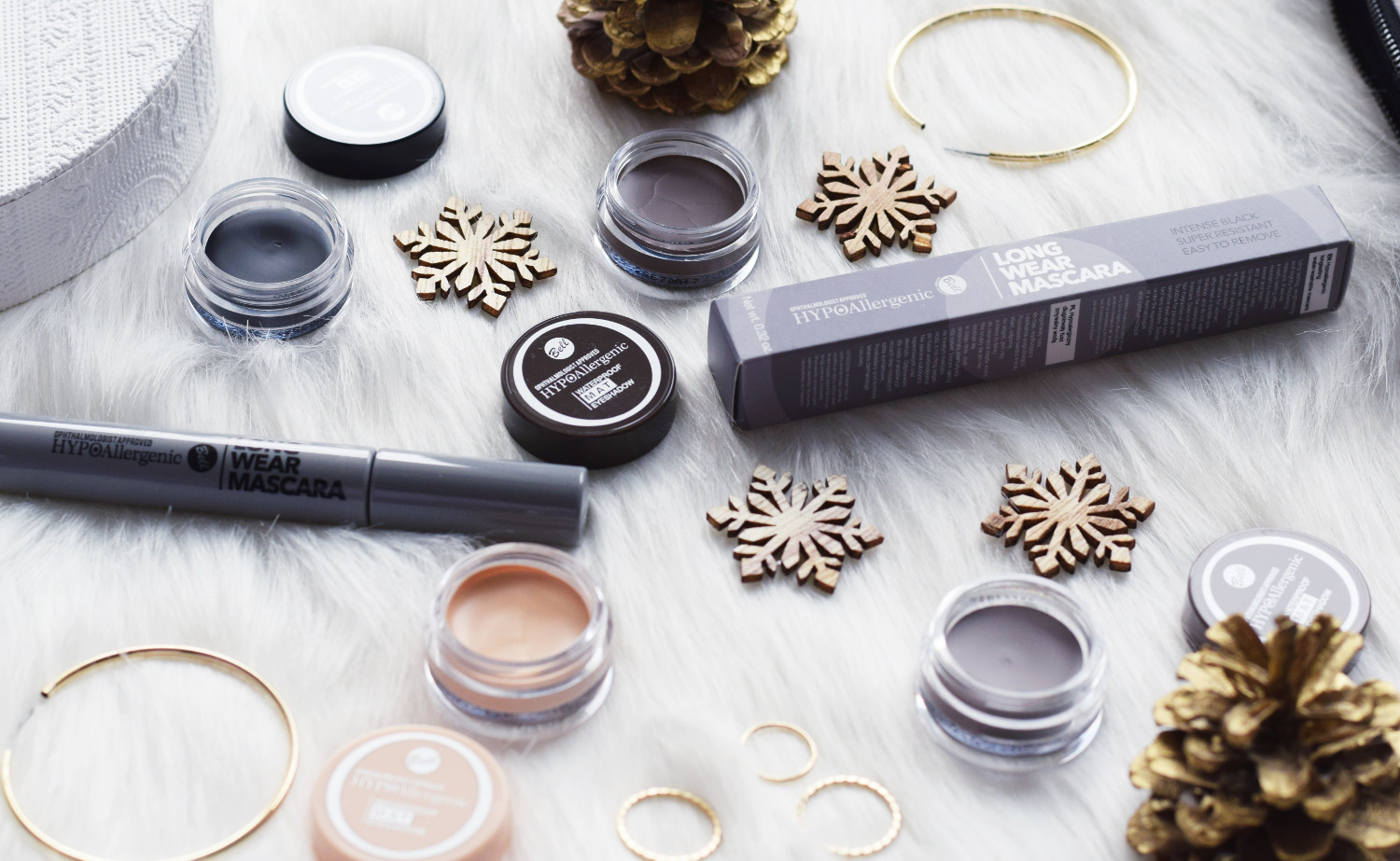 Autumn brought some new products from Bell Hypoallergenic to my favorite stores. This time around they're spoiling us with some new waterproof matte eyeshadows in four different colors, and a new long-lasting mascara.
Bell Hypoallergenic Waterproof MAT Eyeshadows
I actually had some difficulties on first use, that's how pigmented they are. I wanted to use a brush to apply them, but they are so thick and pigmented that blending with a brush is pretty much impossible. I recommend using your fingers to blend the creamy texture into the eyelid. The eyeshadows have great coverage, and the matte shades give the eyes a deep look. The waterproof formula makes for long-lasting makeup, and the product doesn't accumulate in the wrinkles. I like to use the black and brown shades in place of an eyeliner, because it gives me a softer line that is still pigmented enough.
Price: 4.59€
Eyeliner tip: To those of you who are just getting used to make-up and can't manage to the the popular eyeliner line right, I recommend using the black or brown eyeshadow instead of an eyeliner. I guarantee that you will be much more satisfied, because you won't have to be as precise as with a liquid eyeliner, and it makes for forgiving practice.
Bell Hypoallergenic Longwear Mascara
This long-lasting mascara has a wonderful elongation effect, and gives great volume too. It's resilient to humidity, sweating and tearing, and does not crumble or imprint on the eyelids during the day. And since I'm sure we all dislike make-up that is hard to remove, you'll have an easier time with this mascara. It comes right off with some warm water.
Price: 7.79€