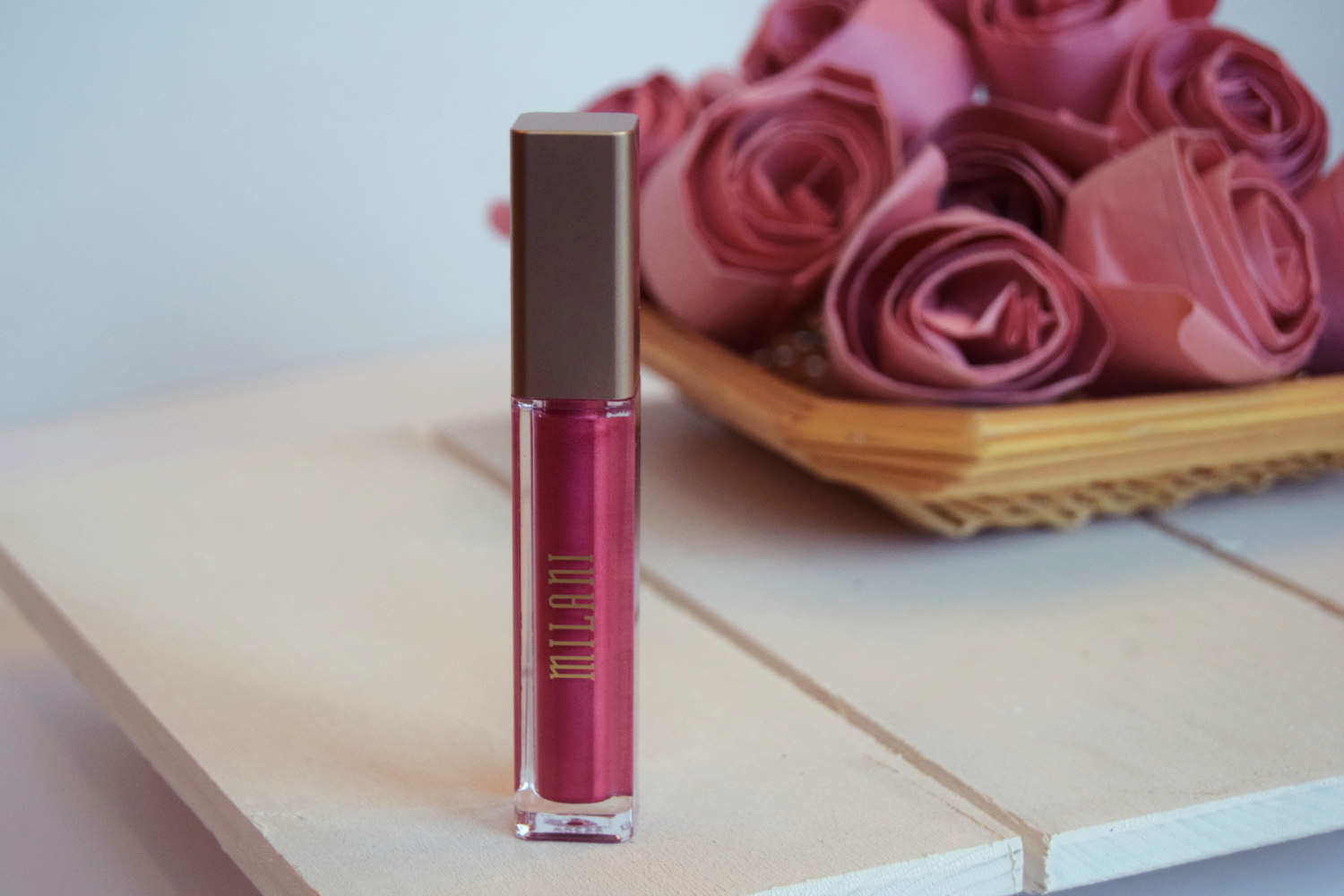 Finally this amazing lip creme found its way into my hands. Lots of bloggers have already tested these lip cremes and have good things to say about them. Well, did this one convince me?
About Amore Matte Metallic Lip Crème: Bold and richly pigmented, these metallic liquid lip colors shine with a soft luster and dry to a smooth matte finish—without drying out your lips. Waterproof and kiss-approved delivers up to 16 hours of wear. Remove with an oil-based longwear lip color remover.
Application: Using the soft plush applicator, glide the liquid matte across your lips smoothly, starting at the cupid's bow in a criss-cross pattern, then along the outer corners of lips, and the bottom of lip. Next, fill in the rest of the lips as if you are connecting-the-dots.
Shade 04 CINEMATTIC KISS: My shade is pink and shiny, so it looks like metal on your lips. What I love is that it is matte, but still shiny. It sounds like a contradiction, but take a look at the pictures. Genius.
Texture: The texture is very creamy and easy to apply. It is also very strongly pigmented, a single layer is totally enough. What I love the most is that it sets in a minute and you're ready to go, without fear of leaving stains on the glass or cutlery… or on your boyfriend. 😉
Durability: I always have high expectations when using matte lipsticks, because I think that they should dry and not disappear during the day, even if you eat like a pig (which I do). I tested this one and I wore it the whole day, eating, drinking, talking… and how did it do? At the and of the day it was still there in all its glory and I hadn't been careful at all!
Price: around 10€
It surely found its place in my bag, I have it with me almost every day and it is one of my latest favorites. I am already thinking about getting it in some other shades… And if you are thinking about buying one, do it – it is worth the price. You can get one on Click2Chic.
Check out how this one looks:
♥