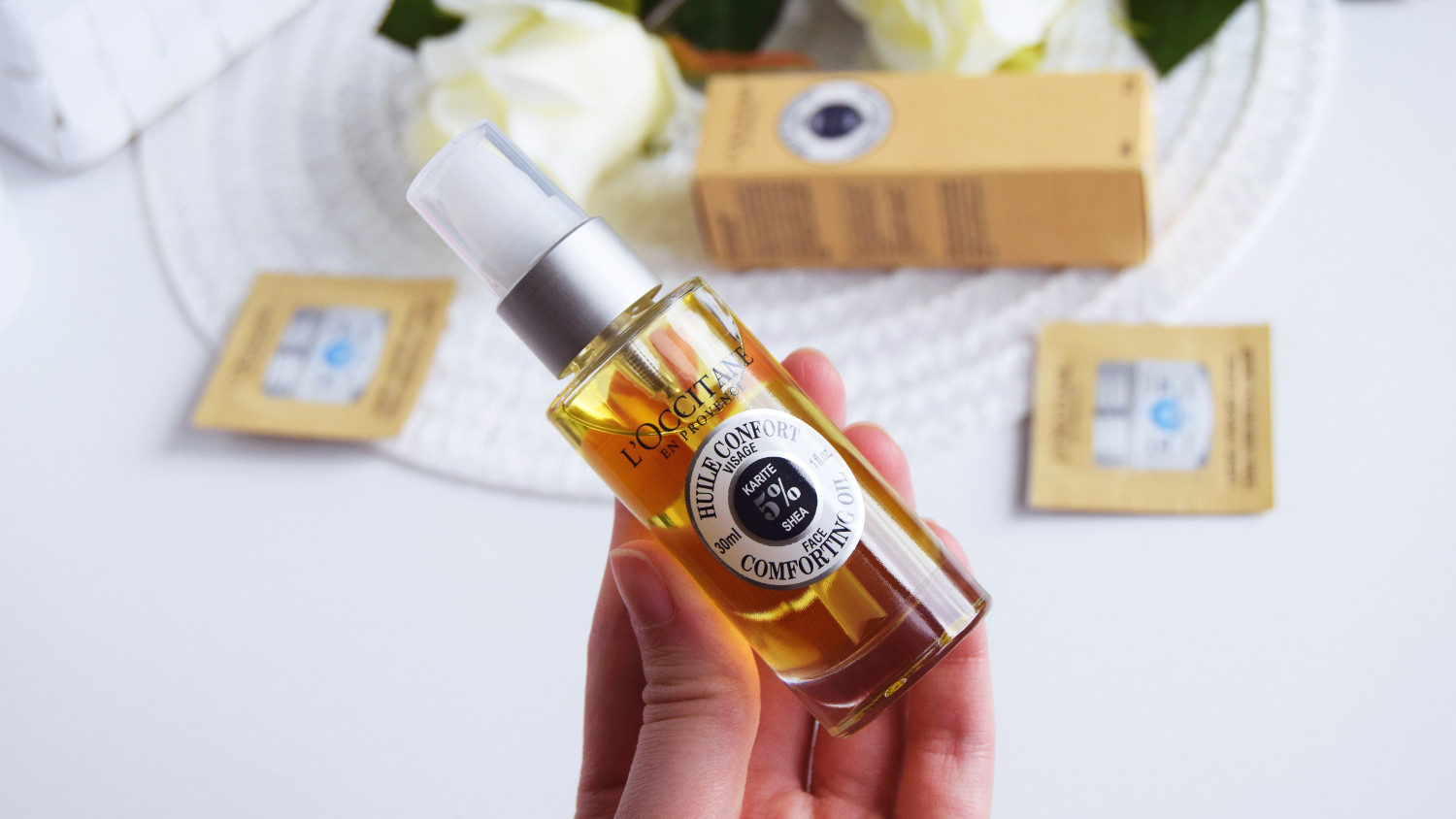 The skin on my face needed some serious love because stress and the cold affected it badly. I completed a Valentine's day survey on the L'Occitane webpage and received a 15% off coupon for a facial care product. A gift to me from me? Yes please. The Shea butter comforting oil popped into my head right away, since I've already received and tried a sample. My skin pretty much devoured its silky texture and nutrients.
I really recommend this oil to anyone who gets dry and tight skin during the colder months, because it soothes the skin, provides nutrients and creates a protective layer. I use this oil before I apply my day cream, I even add a drop or two into my liquid foundation, to prevent it from drying out my skin. If I feel like my skin is tight before I go to bed, I apply it then, too.
I left the store even happier because I received two extra hand creams (which I've written about  here). The ones I got were from the almond and rose product line, yummy!
They even added a cute little pink case, too.