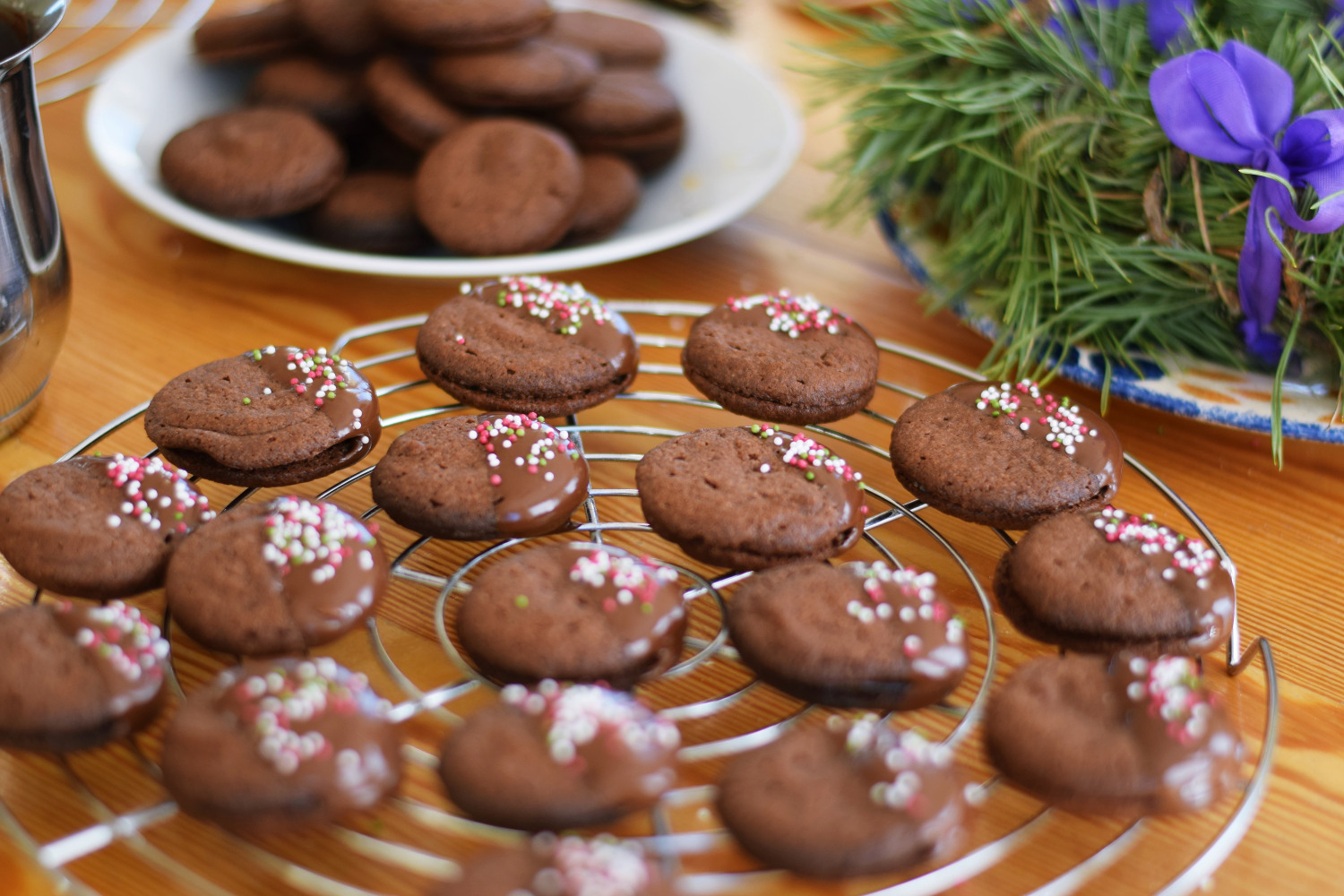 These Christmas Coin cookies bring out the holiday cheer while you're still making them, since the cinnamon, vanilla and cloves have a super festive aroma. When done, they will quickly melt in your mouth with their soft and crumbly texture and make you feel the warmth of Christmas.
INGREDIENTS:
– 250 g butter
– 150 g sugar
– 2 egg yolks
– 200 g flour
– 40 g cocoa
– a pinch of ground vanilla
– a pinch of ground cloves
– a pinch of ground cinnamon
– apricot or plum jam
– chocolate frosting
STEPS:
Foam up the butter and sugar, add both yolks and keep mixing. Add the flour, cocoa and spices, and mix until combined. Put some baking paper on a tray and squirt round pads onto it. Bake for 8 minutes at 210°C. When they cool completely, spread some jam on a pad and press another one on top to make a cute hamburger. Dip a cookie halfway in chocolate frosting and add some cute sprinklers.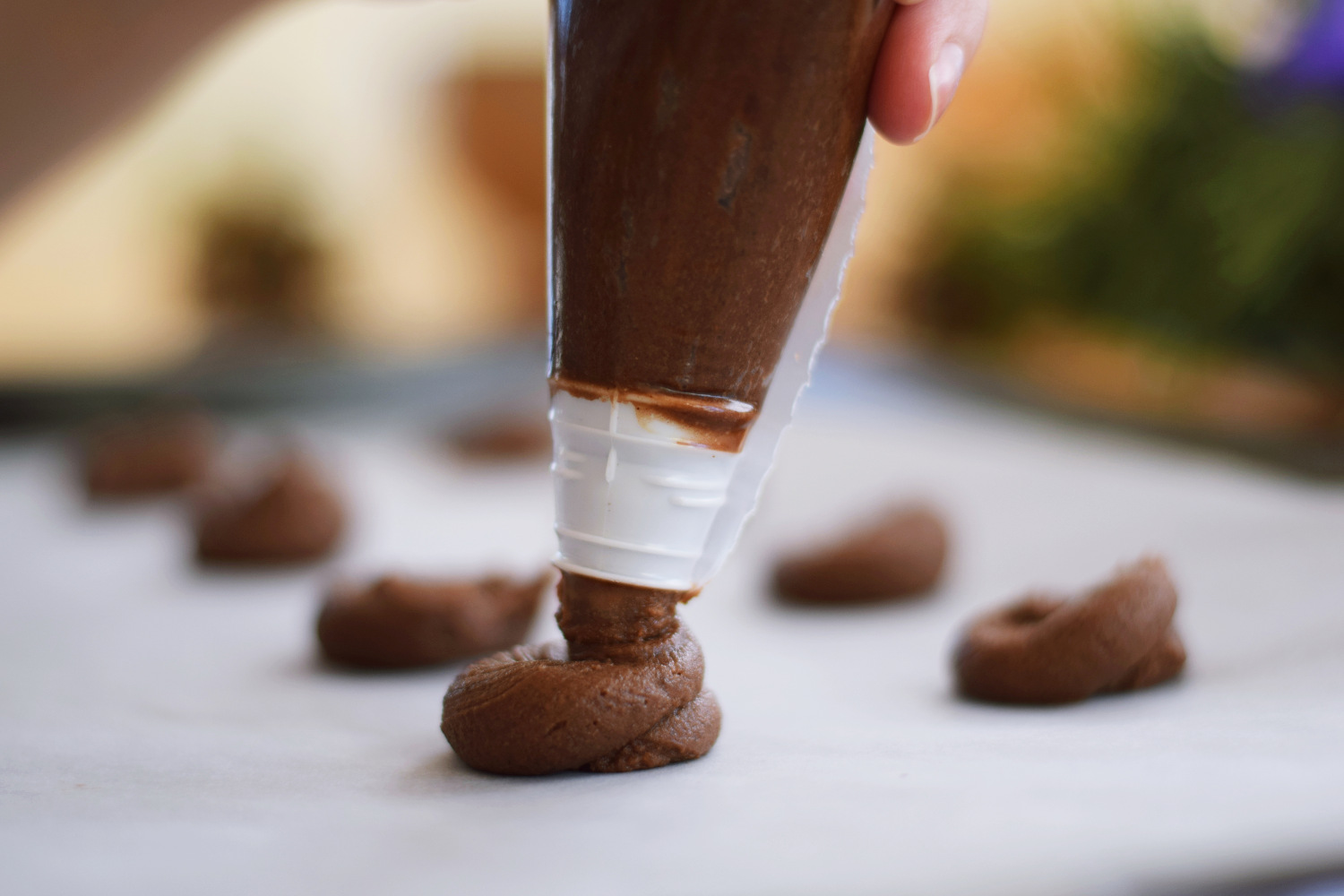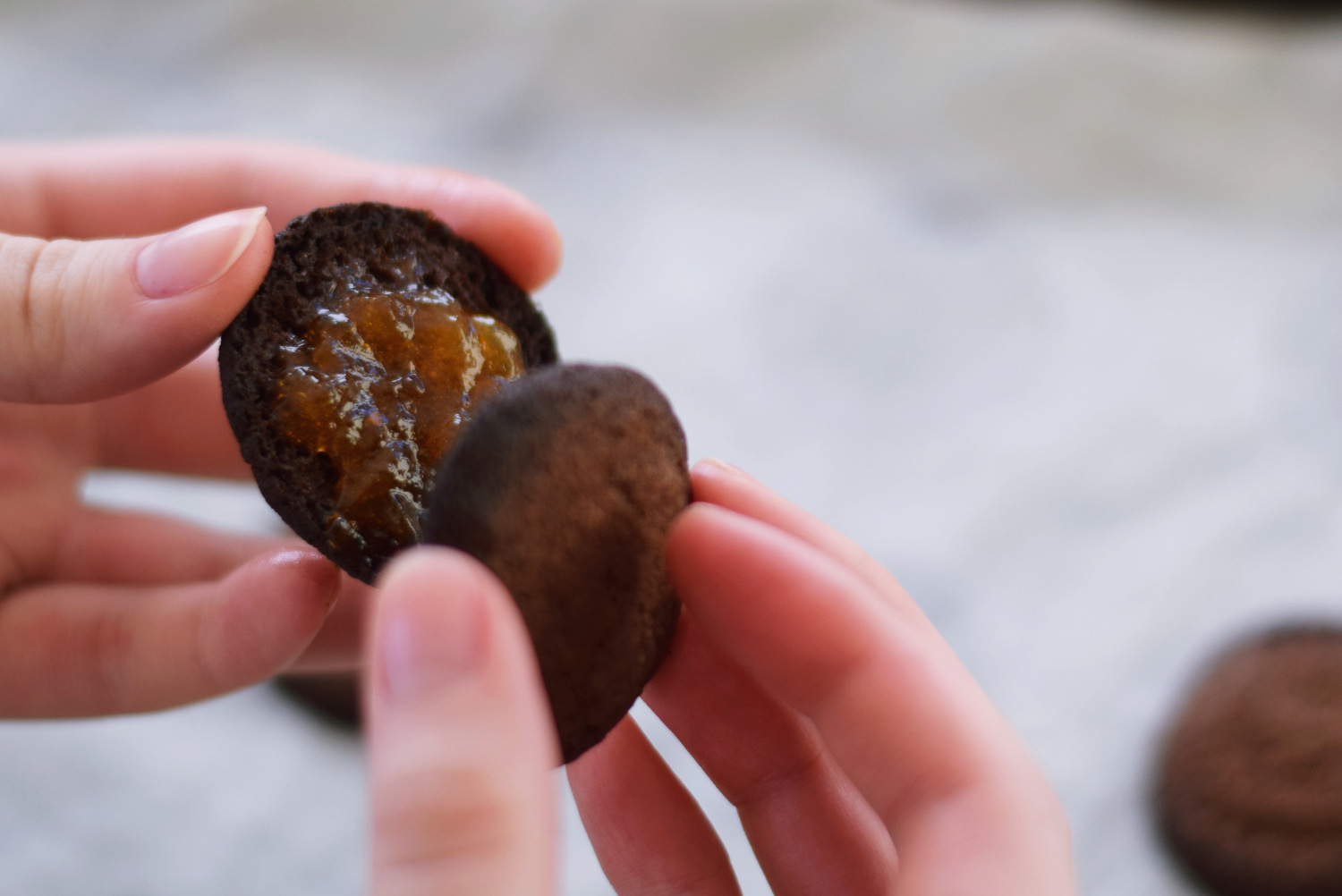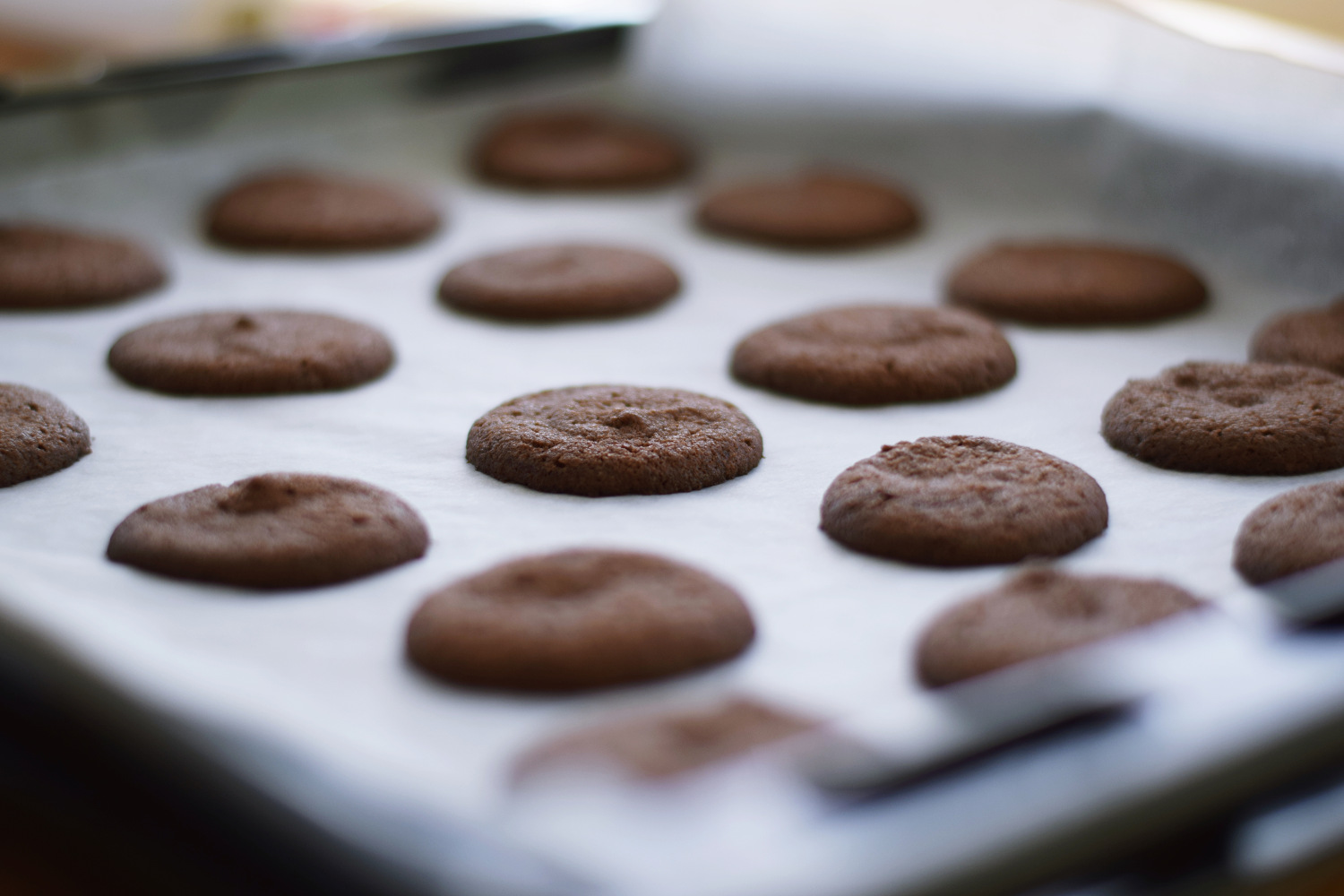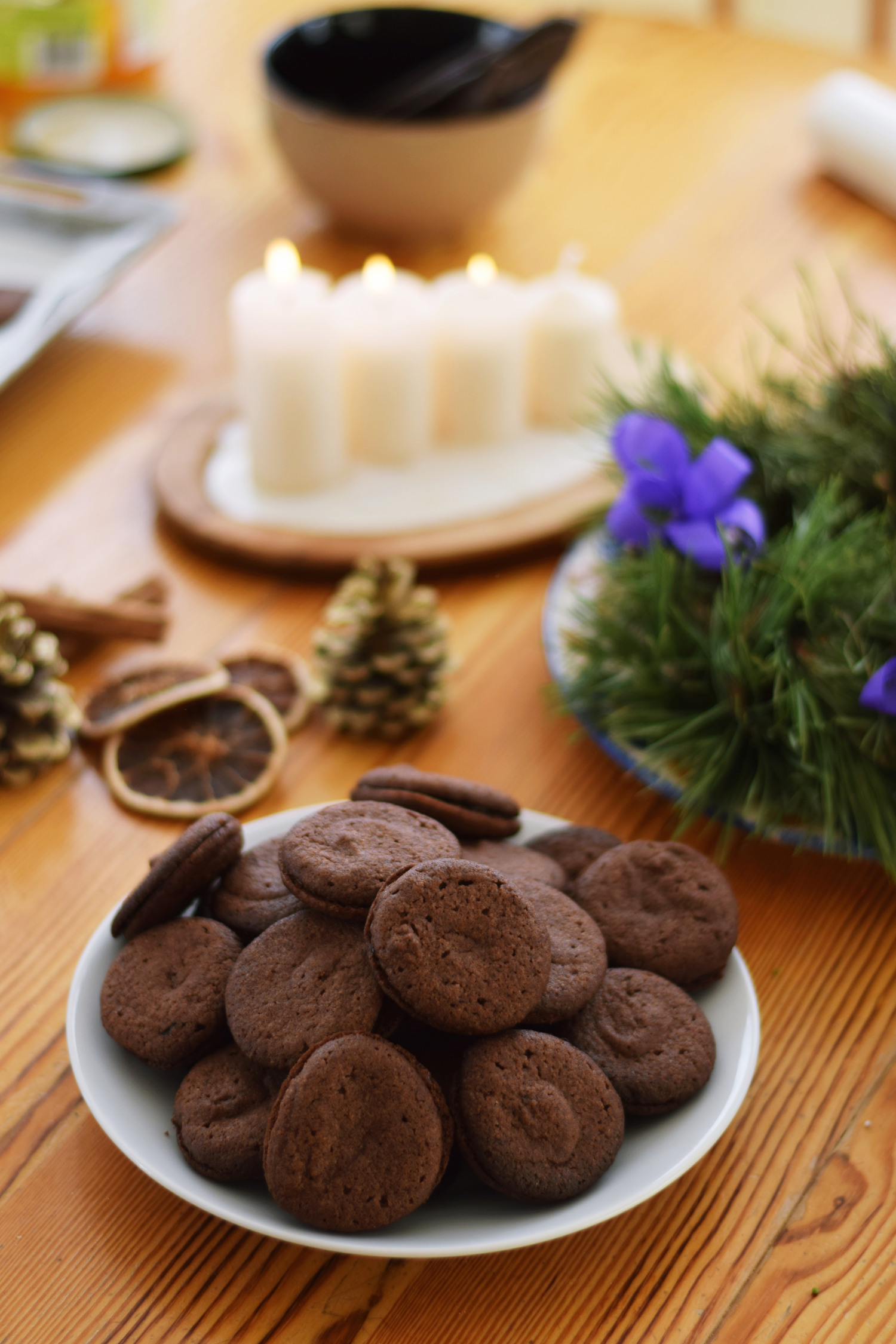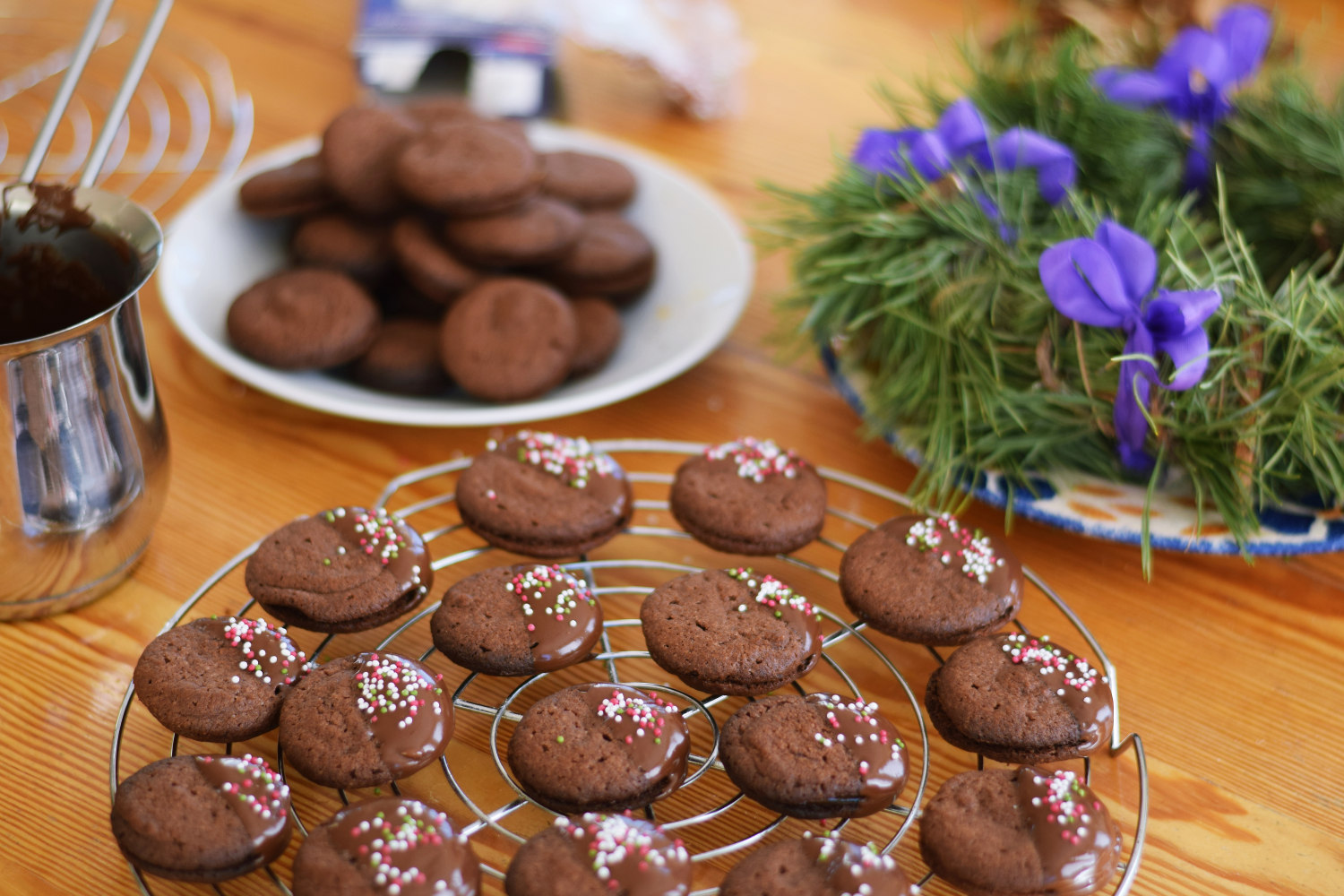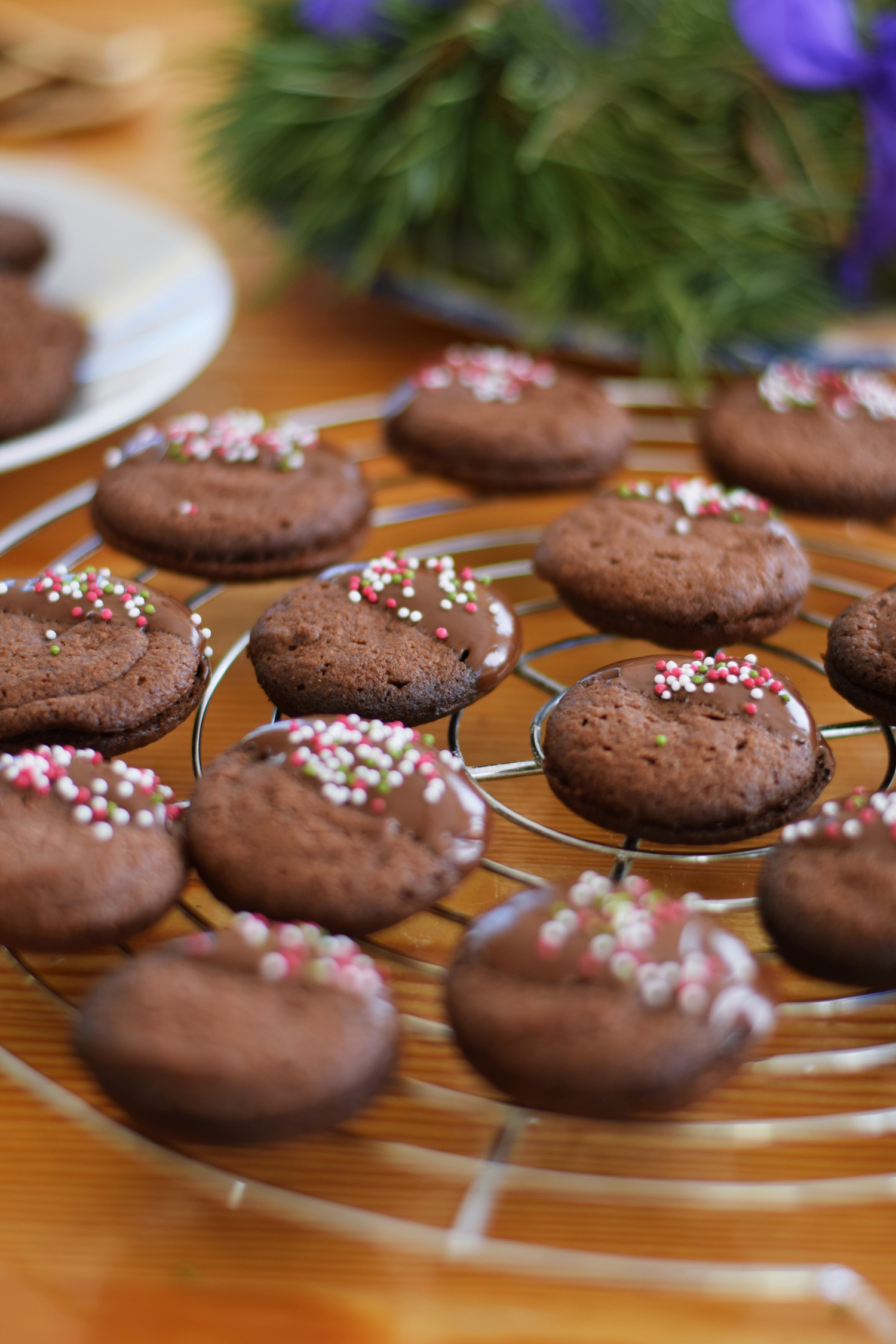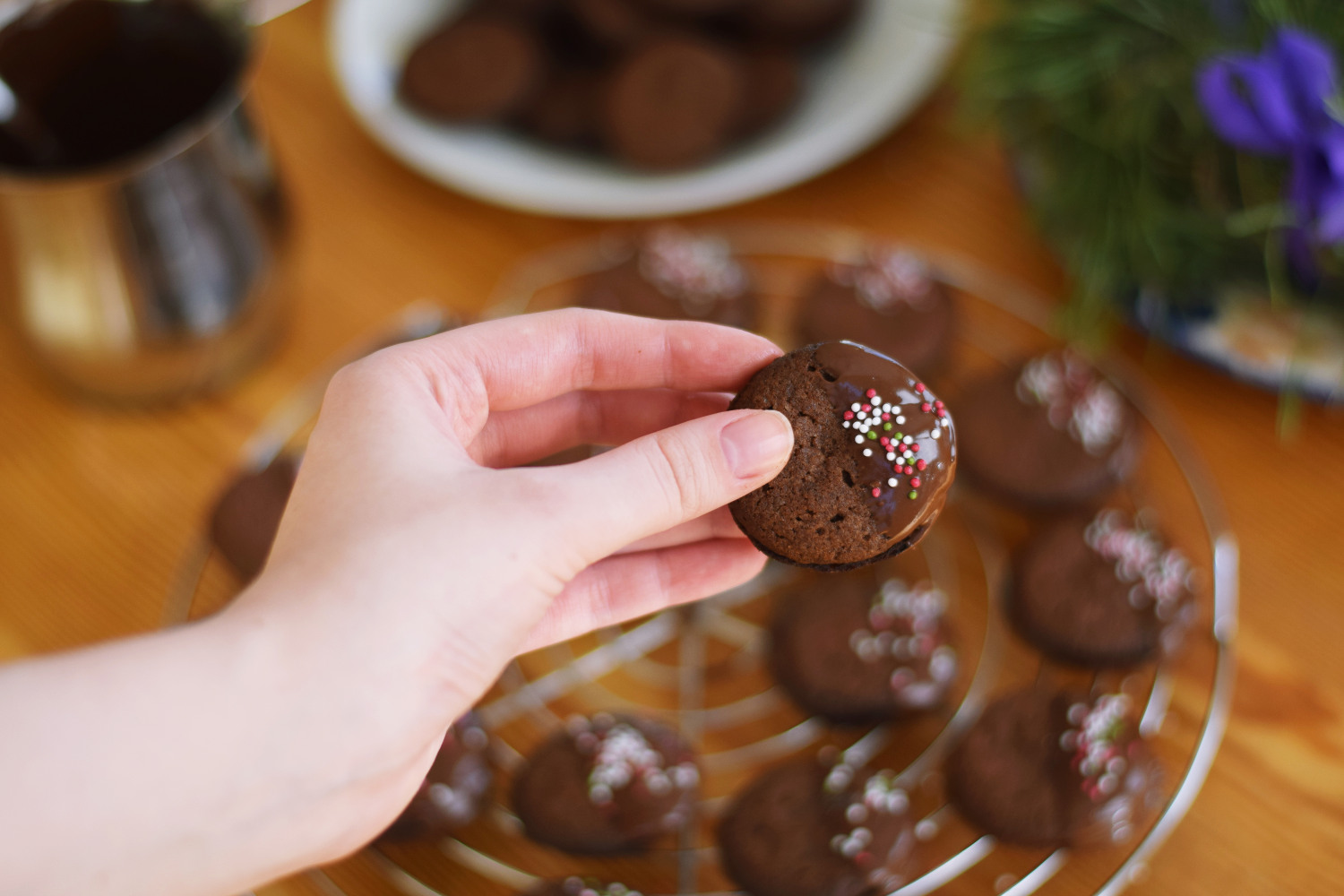 Recept povzet po reviji "Dober tek".