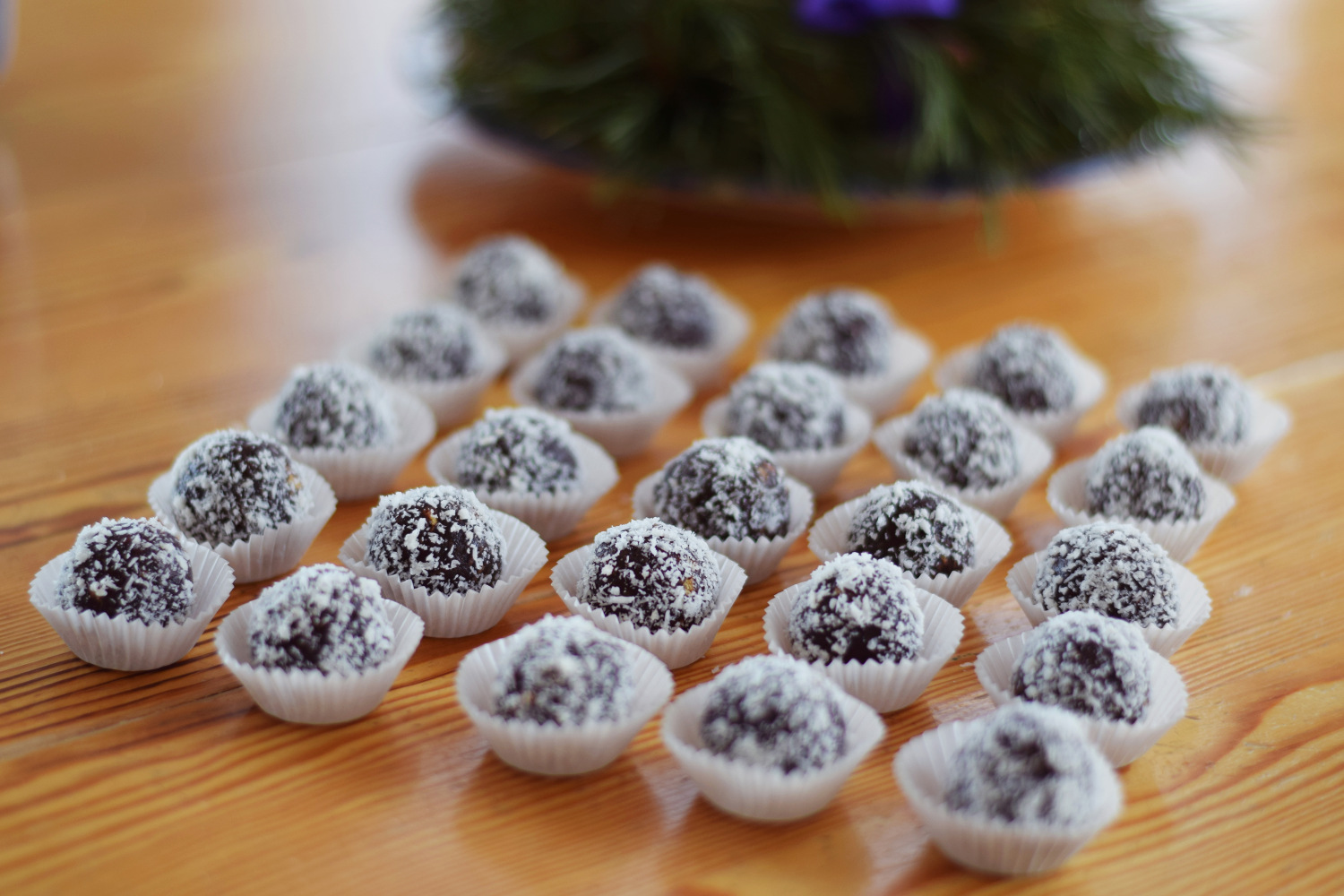 Here's a festive recipe for some delicious rum balls that I've been worshipping for the past two years. It has never let me down. If you want children to enjoy them too, hold the rum and use some orange juice. They'll still taste great!
RECIPE:
– 250 g butter biscuits
– 100 g ground almonds
– 100 g ground hazelnut
– 100 g powdered sugar
– 200 g butter
– 50 g cocoa powder
– 50 g chocolate powder
– 0,7 dl water and 0,3 dl rum / 1 dl orange juice
– 0,5 dl milk
STEPS:
Pulverize the butter cookies and place in a large bowl, and add other dry ingredients. Add melted butter and liquids and mix until combined well. Put the mixture in the fridge for a few hours. Make bite-sized balls from the mixture and roll them in coconut flour or chocolate sprinkles.