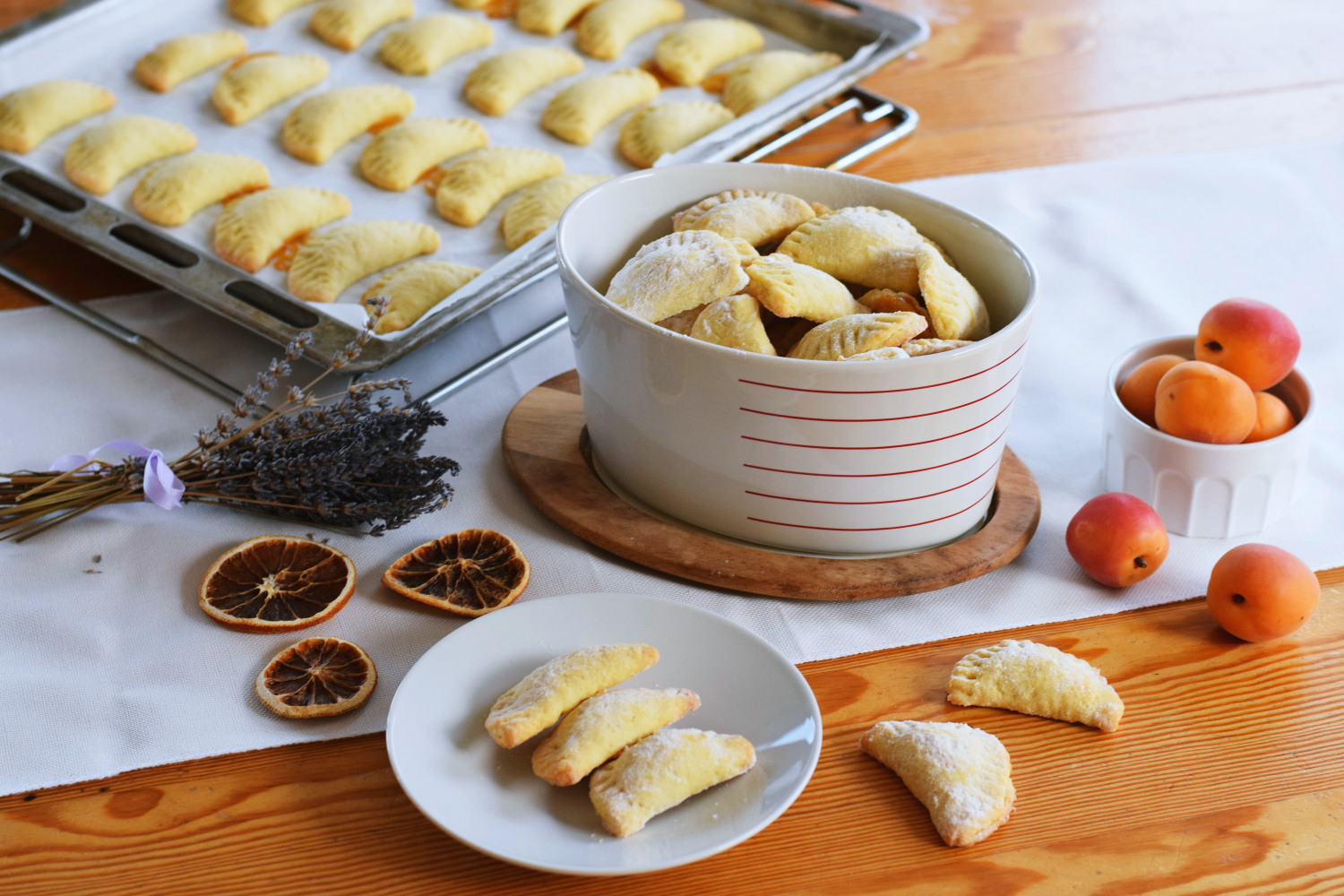 I love autumn and the smell of cookies is always the first sign that this colorful season is coming. I opened this season up by baking some of my favorite cookies – mini jam pockets!
RECIPE:
– 500 g flour
– 250 g butter (room temperature)
– 6 spoons of sugar
– 2 eggs
– 1 teaspoon of baking soda
– 2 spoons of sour cream
– vanilla sugar
– apricot jam
INSTRUCTIONS:
Mix well all the ingredients except the jam and let the dough rest for at least half an hour. Then roll the dough out, make sure that it's thinner than 0.5cm, and cut out some circles. Add the jam in the center, then fold the dough in half. Press the open end together with a fork, which also creates a beautiful pattern. Bake at 180°C for 20-25 minutes, or until golden. When they're done, coat with powdered sugar.