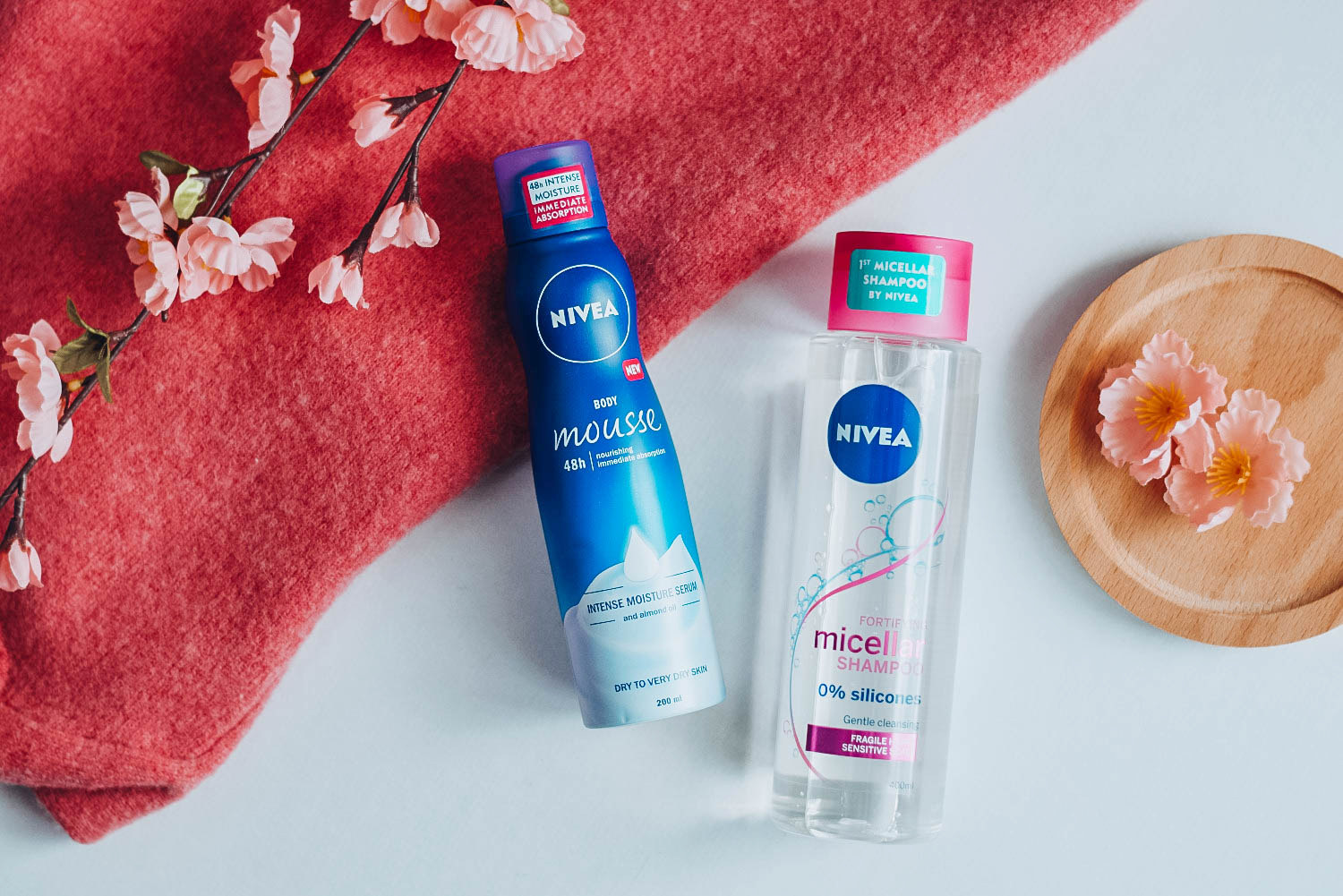 NIVEA pleasantly surprised me with some innovative new products, among which are a body mousse eand a micellar shampoo.
Body Mousse NIVEA Nourishing
The word mousse reminds me of that delicious chocolate foam that you use to make the best kind of chocolate cake. A mousse for the body? Yes please, it sounds amazing already. As the name suggests, the mousse is very creamy, but light and quick-absorbing. There are three editions, I chose the blue one for dry skin that contains almond oil and a moisturizing serum, to help my skin in this cold winter. It has the classing, gentle Nivea scent, which is good, because I don't like intense fragrances on my body.
NIVEA micellar shampoo for fragile hair 
I have to be honest, I usually use top-shelf shampoos, so I didn't expect much from this new Nivea product. Until I tried it out. My hair was softer than ever before! Because I constantly color my hair I have to use a conditioner, or I can't brush them out. But with this shampoo, I don't even have to do that, just by using the shampoo they get super soft and don't tangle at all. The micellar formula with a waterlily extract gently cleanses the hair, calms them down and freshens them up, and leaves a heavenly scent too. Even better, it doesn't contain sillicone, parabens or colorings. When I run out, I'm definitely buying another bottle for the low price of 3€.