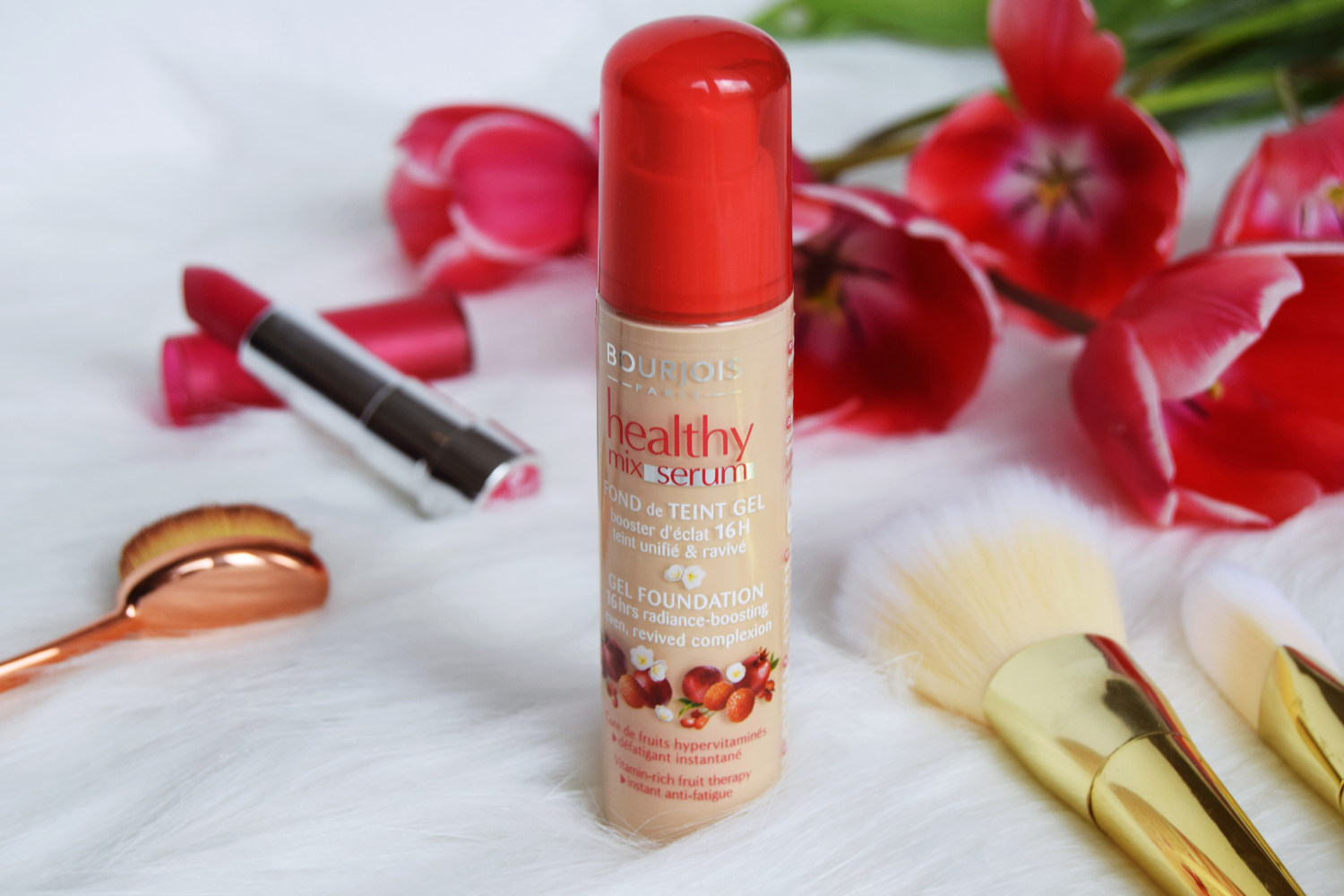 Because I'm only just starting to experience liquid foundations and powders fully I think it's good to post the things I learn on my blog. This way I can help you decide which products to buy, in case you've been wandering among the shelves like I have. I've already shown you three wonderful foundations which I rated highly and are which seeing heavy use on my part: they are the fully concealing L'Oreal Paris Infallible, the natural mineral foundation Lily Lolo (which is, by the way, perfect for the coming summer, since it allows the skin to breathe so well), and Bell HYPOAllergenic, which I just ran out of! 🙁 I felt it was time to try a new one too, and I went hunting.
I chose the Bourjois Paris healthy mix serum, because I wanted to try something a bit more moisturizing and light for the spring and the coming warmer days. I grabbed the lightest shade, N°51 Light Vanilla, but it's still a bit too yellow for my skin tone. It blends so well though, you can't really notice the difference. I still combine it with a lighter concealer, to neutralize the color just right.
What excited me the most?
That it's truly moisturizing. My skin usually gets pretty dry during the course of the day if I wear make-up, so that was really welcome. I like the fact that you can barely notice it on the skin, because it blends well and evens out the skin tone. It also has a gentle, pleasant smell and it's not very expensive, considering the quality. It cost me about 15€ and I'm satisfied with my purchase. And the most important thing: it's long lasting and stays in place the whole day. It doesn't collect in skin creases and doesn't emphasize them, it's really a second skin. 🙂
What bothered me?
The yellow undertone. Even though I chose the lightest shade, it's sadly not the best for snow whites, but combining it with a lighter concealer helps. Otherwise I have no complaints, the formula is great.
Check out how the liquid healthy mix serum looks on the skin: