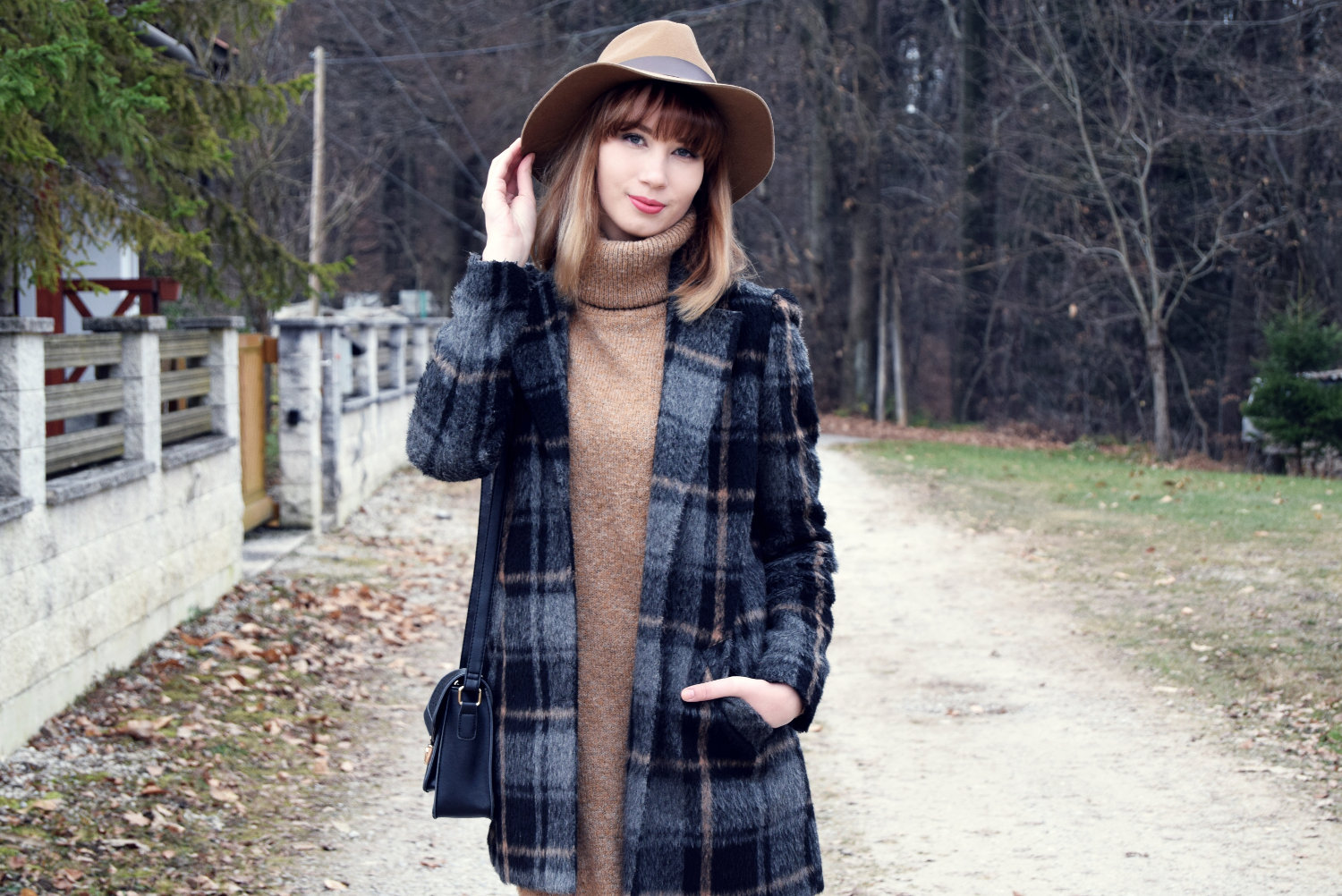 It's been a while since we had a white Christmas, and I hope this year will be different. Maybe my wish will come true and shivering in the cold will be worth it because of the beautiful white snow. 🙂
When I buy a new piece and it impresses me I usually put it up on my blog. This time it's this gorgeous brown wool hat, which I believe is a must-have piece this winter and I don't know how I managed to live without it. It goes great with knitwear, a cute coat, high heeled ankle boots or oxford shoes. My wish-list already contains a grey and black one too, so I can combine them with different coats. I love how well and cute it can spice up a look.
This gentle winter make-up was created mostly with the help of beauty products I bought on Black Friday, I wrote about them here (click).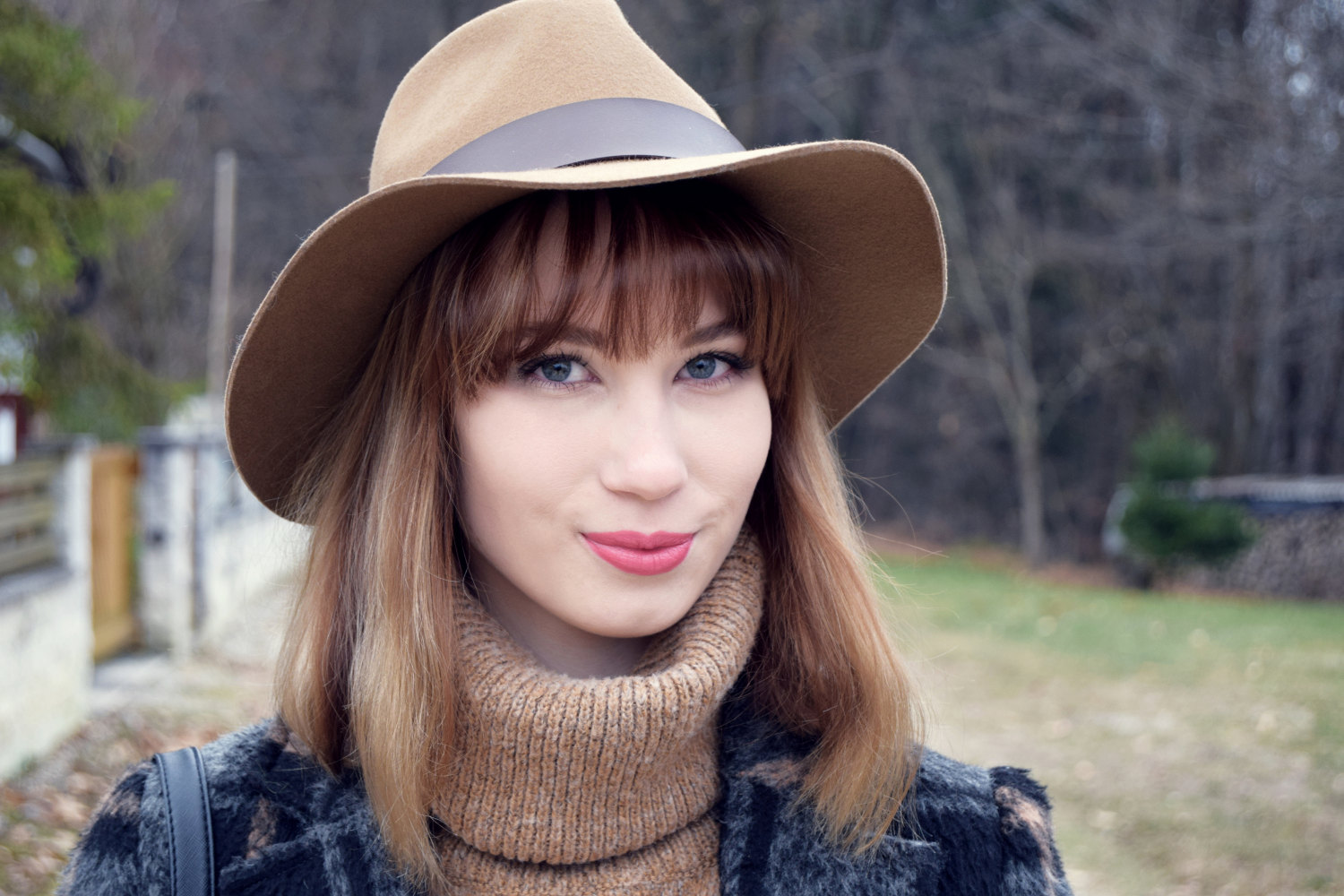 ♥