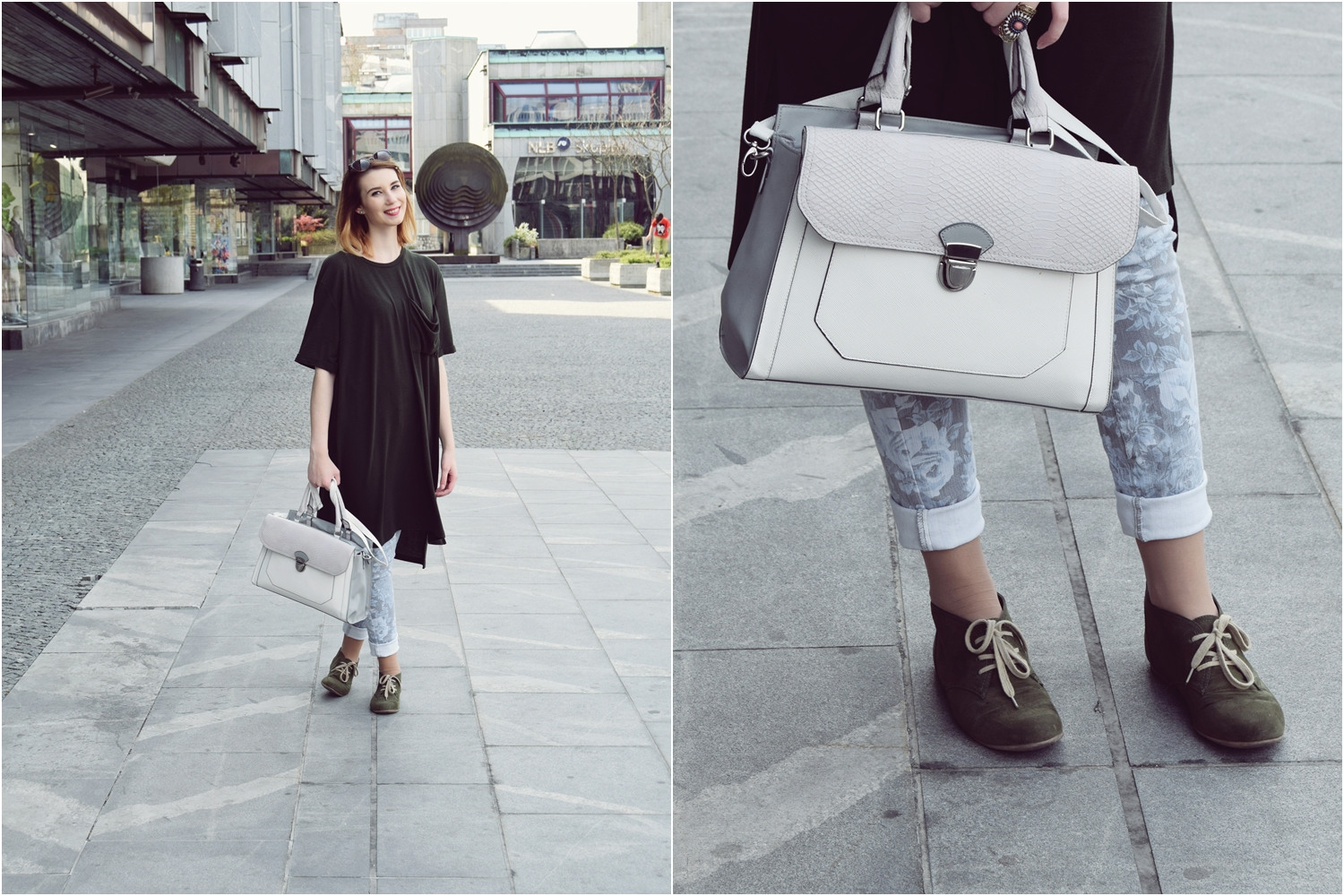 So what do I wear for coffee with a friend, run some errands around town or attend some classes at university? Something like this.
Extremely long shirts are the "it" piece for me right now. I think that they go well with my personality and artsy character. To be honest, this is something I imagine an old-fashioned painter who creates beautiful oily landscape paintings would wear.
Since dark colors quickly turn out monotonous or boring I always combine dark green with some other, brighter color. It looks great combined with light grey, and I also like to combine it with plain jeans – check out how I styled this dark green shirt in the fall.