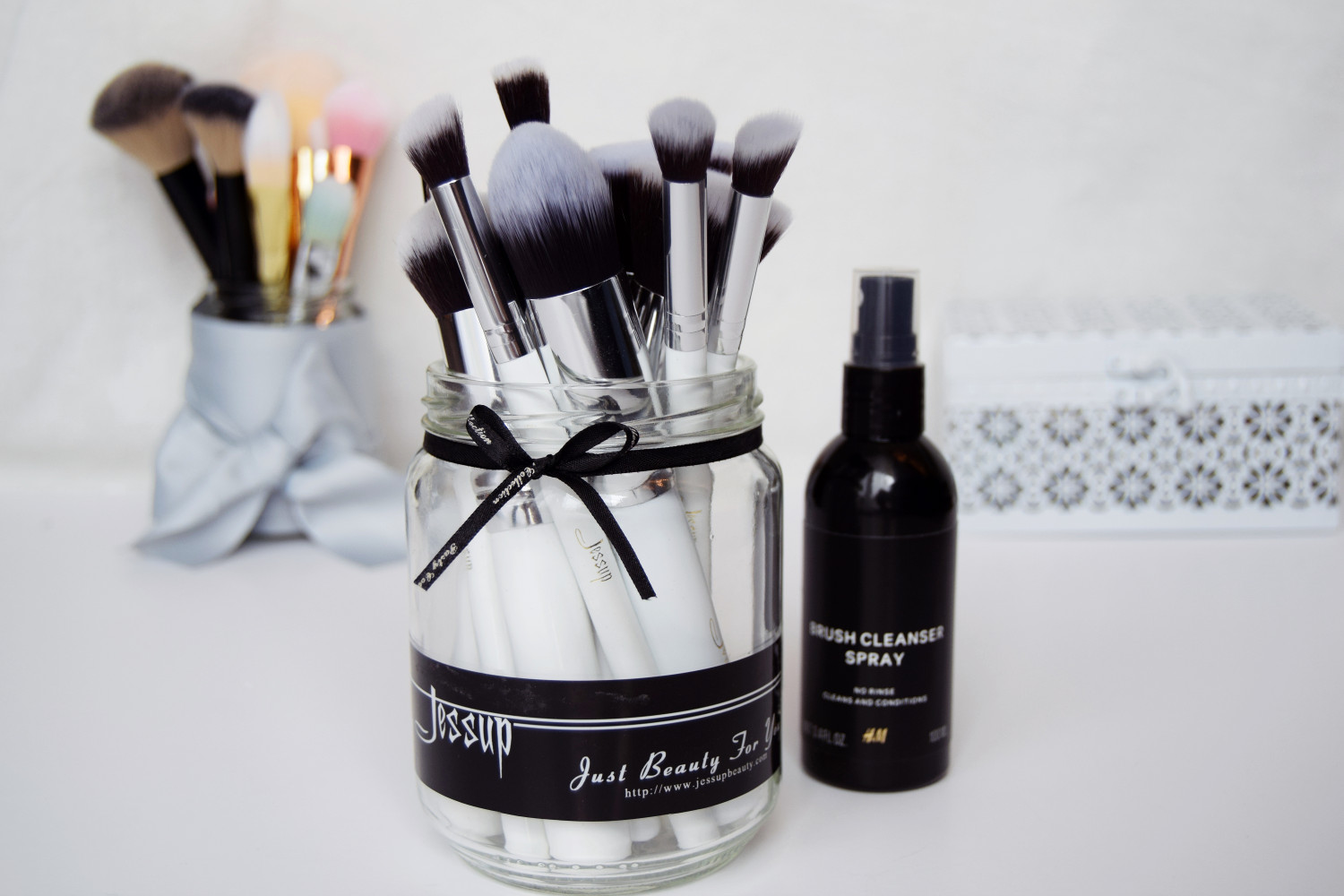 My make-up brushes collection just got a bit bigger a few days ago. In collaboration with the cutest online make-up store Licila.si I got these lovely 10 piece Jessup brushes in silver-white color. I have to admit I fell in love with them. They are the cutest, softest and fluffiest thing on earth. ♥
Revealing a secret: If you fall in love with these make-up brushes during my review make sure you like my Facebook page, because in a few days there will be an awesome giveaway happening, and MAYBE Jessup brushes will be one of the prizes… 😉
About the Jessup company:
Jessup was founded in 2013 and is now an international cosmetics company. They focus on makeup tools and their mission is to supply high quality products at a reasonable price for professional and non professional users.
About the make-up brushes in my set:
The short brushes are 15.5cm in length, there are 5 of them in a pack.
– Tapered Kabuki: Applies cream and liquid foundations.
– Round Kabuki: Blends mineral products onto the skin.
– Angled Kabuki: Buffs cream blush or bronzer onto the skin.
– Flat Kabuki: For the application of liquid or cream products to flat areas of the face such as the forehead and cheeks.
– Flat Angled Kabuki: Blends foundation easily onto hard to reach areas of the face. Angle fits all areas of the face seamlessly. Works especially well on cheekbones and the nose.
And you also got 5 longer ones which are 18.5cm in length.
– Precision Tapered: Reaches areas such as around the eyes and nose, chin…
– Precision Round: Apples eye shadow base or primer onto the lid.
– Precision Flat: For sun spots, blemishes, and other small imperfections.
– Precision Flat Angled: Use for precise application of concealer products anywhere on the face. Works particularly well around the eyes and nose.
– Precision Angled: Applies product to areas such as the sides of the nose and the hollows of the cheeks.
I can't wait to try them out. In one of the next blog posts I will show you the make-up created with them. For now, here's a closer look:
CLEANING
I also decided to share with you which brush cleanser am I using lately. It is from H&M and I clean my brushes with it after every use. You simply spray it onto the brushes and wipe them into a paper towel in a circular motion. You also need to completely clean your brushes every 3-4 weeks, depending on how much you use them. If you use them every day, I recommend you to clean them after 2 weeks max, best is if you clean them every week. Lately I completely clean them by running them under warm water and trying to get rid the residual makeup off of the bristles. I put some soap or a bit of baby shampoo on them, then swirl them into the palm of my hand. I rinse the brush until water runs clean, then dry them off in a paper towel with circular motions. After that I let them dry hanging upside down.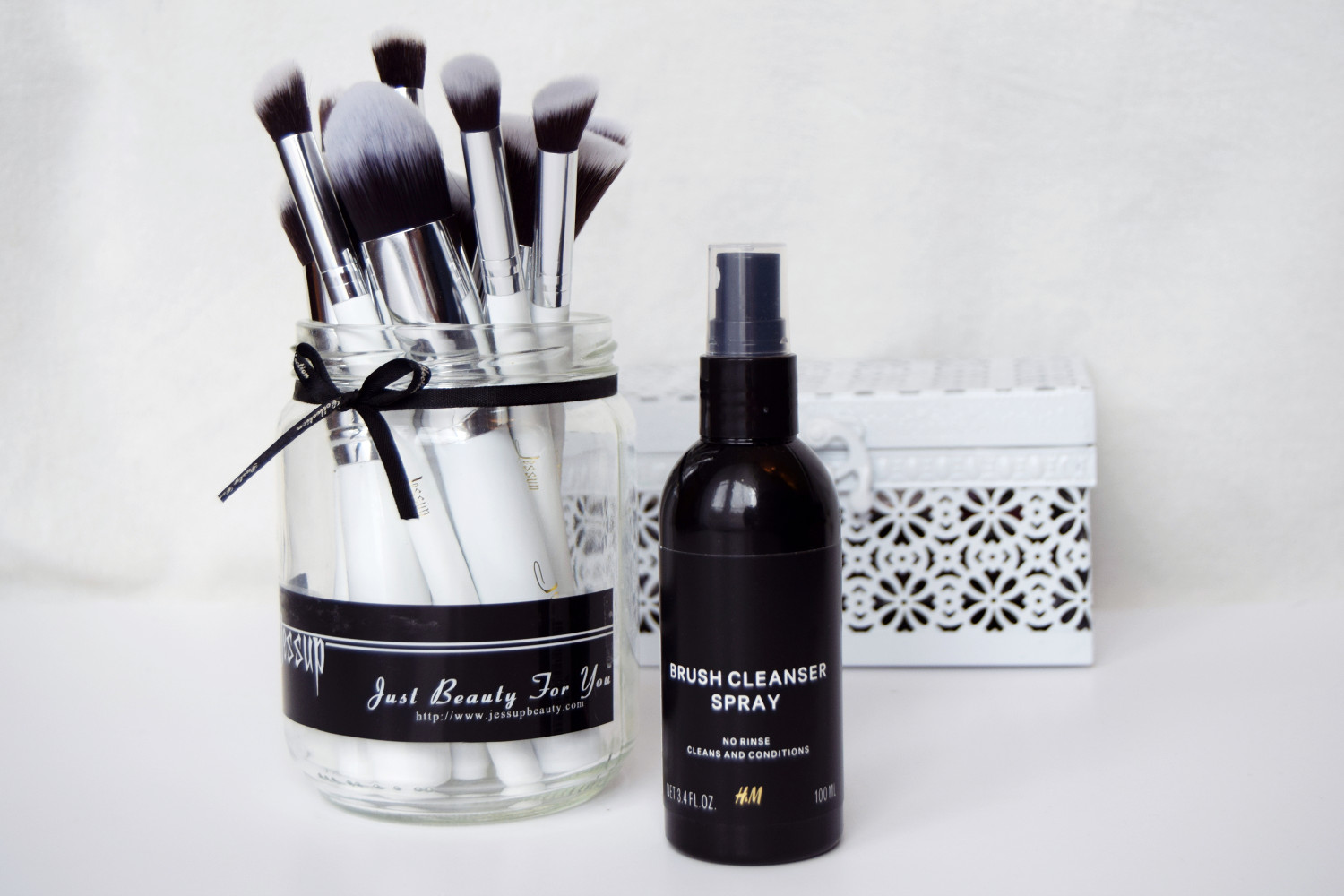 ♥