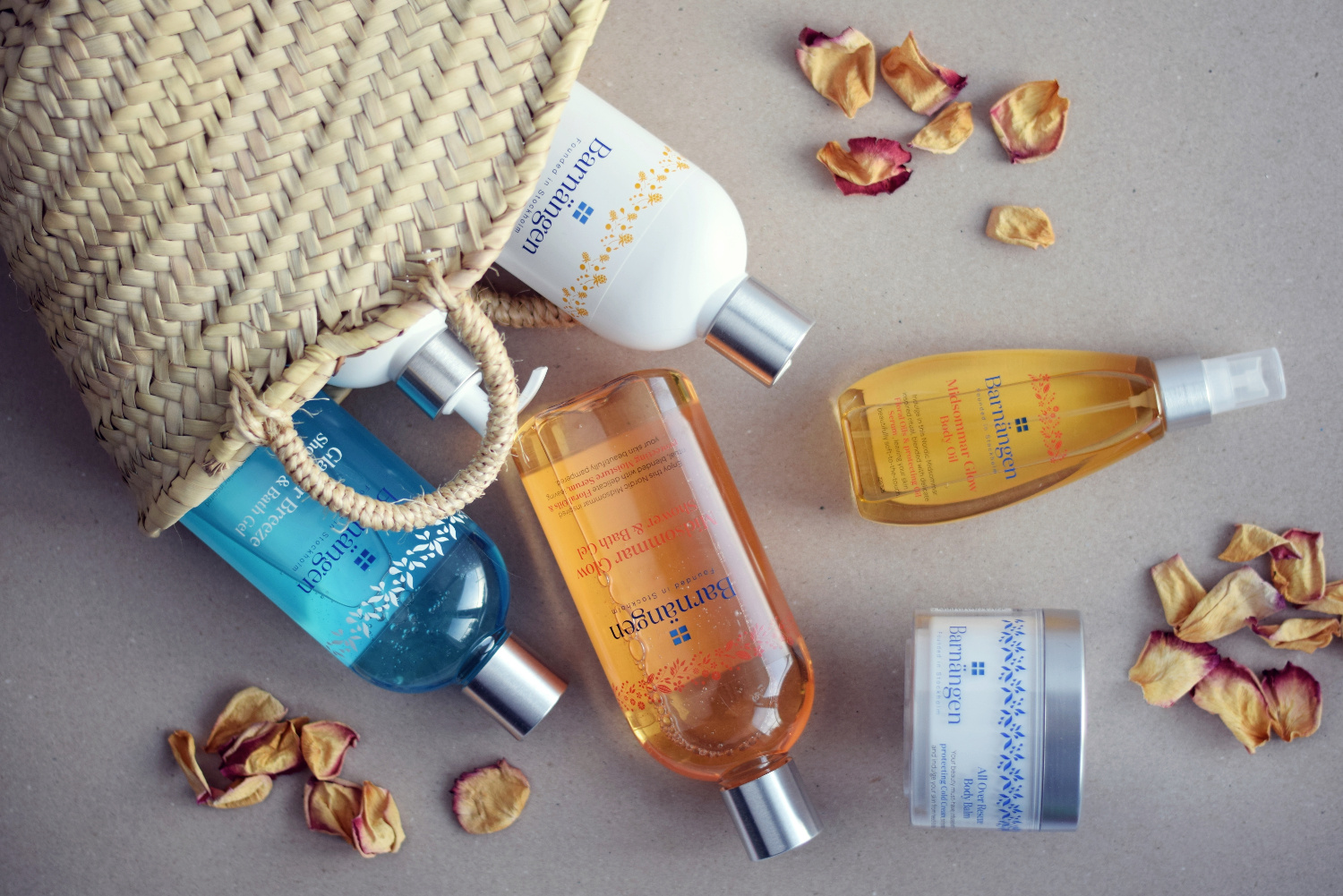 In Sweden, Barnängen has been a recognized skin care brand for decades. It offers not just an effective and balanced skin care solution but also a unique taste of the Swedish lifestyle.
Barnängen means "paradise flower garden" in Swedish.
Barnängen ingredients are inspired by the nordic landscape, light, sea and forest, which have created a unique oasis of rare and diverse plants, grasses and other ingredients that have been used by the Swedish people for centuries.
I've tried out a few Bärnangen product myself and I have to say that they are truly special. Just the scent of the products reminds me of something glamorous that is connected to nature, and it is very long lasting. I'd recommend the products to those who likes to feel fresh and special.
All Over Rescue Body Balm
The balm is light and absorbs quickly, but is very nourishing at the same time. It contains the Swedish miracle ingredient Cold Cream, which protects the skin and absorbs quickly. What's left is a touch of silk. It is a wholesome skin care solution, and you can use it from your head to your toes. It moisturizes and regenerates the skin, and makes it soft again.
Nourishing Shower Gel &  Nourishing Body Lotion
The creamy shower gel also contains a concentrate of the protective Cold Cream ingedient, and the scent is similar to the balm. It's made for dry to very dry skin, and what more could you wish in cold winter days? After the shower you can prolong the feeling by using the nourishing lotion, for a wonderful look, tight and shiny skin, and of course its glamurous scent.
Glacier Breeze  Shower Gel & Midsommar Glow Shower Gel
All shower gels are very fresh and clean the skin gently and efficiently. The orange colored gel Midsommar Glow leaves the skin smelling like summer and silky soft. It contains special flower oils and a moisturizing serum. The scent of the blue gel called Glacier Breeze is very fresh, it's supposed to remind you of icy water after leaving a sauna. The scent was a bit masculine to me, so I gave it to my boyfriend, who liked the freshness.
Midsommar Glow Body Oil
As an oil lover I could not pass this baby over. It smells similar to Midsommar Glow shower gel and absorbs into the skin nicely and makes it shiny.