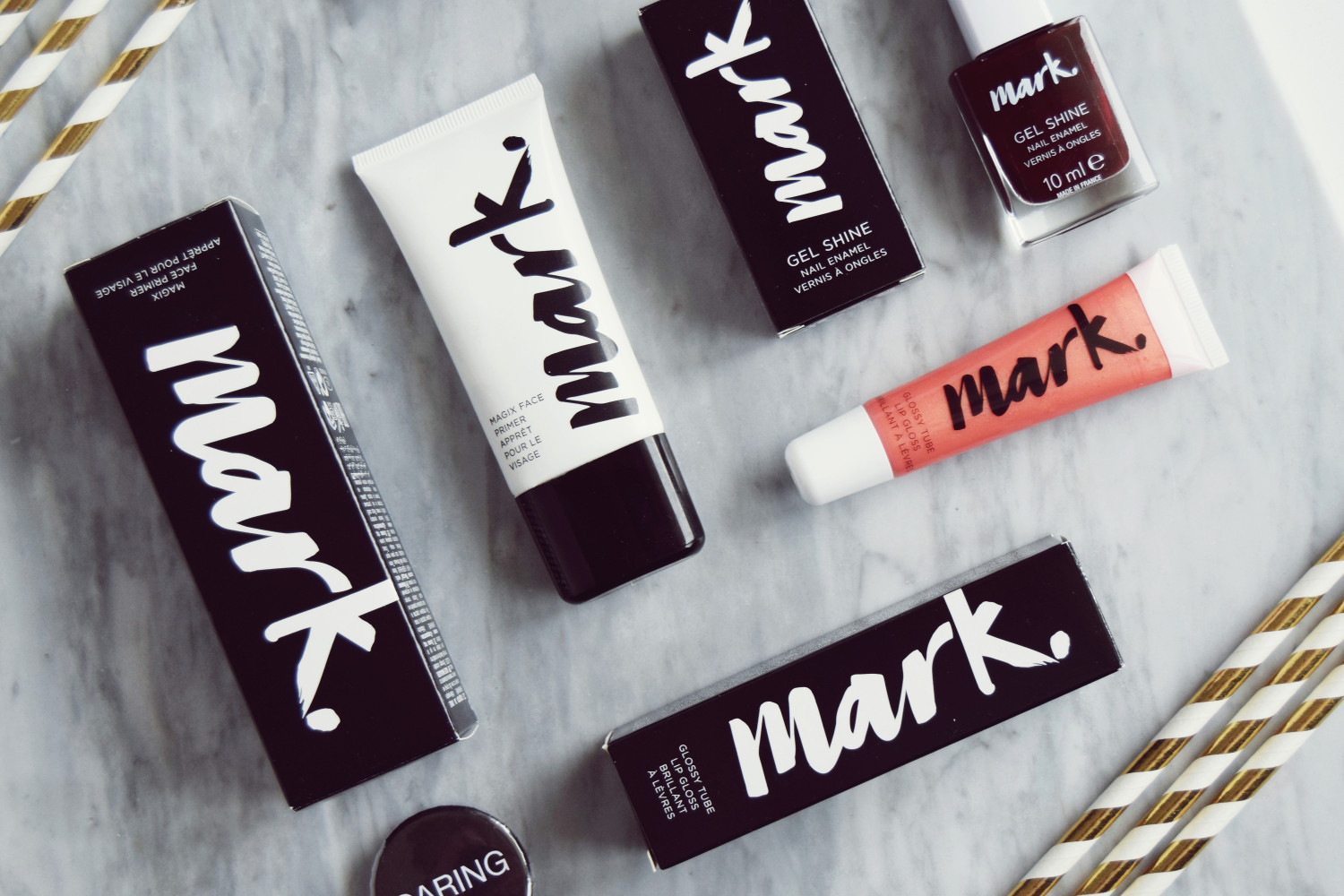 "From beautifully bold lips to sexy smoky eyes, make your mark with mark. makeup!"
Mark is a new brand from Avon which sets free your creativity. It was introduced to us beauty bloggers at an event hosted by Avon. The products were showcased by an Avon official and our Nika Veger, makeup artist and writer at Beautyfull Blog, who was the first one to test them out and forward her positive reviews. The thing that caught my eye the most were various colorful lipsticks. You've probably seen them on my Instagram. Oh, I wish I had them all… I tested out three other products from the new collection though:
Avon Mark Magix Face Primer
This colorless primer covers imperfections on the skin, covers the pores and fills out the curves of the face without a shine. It lasts the entire day and I gladly use it, since the liquid primer spreads more evenly and properly on the face, and it creates a nice fresh finish. I made a before-after comparison after applying the foundation – you can see it on the photos below.
Avon Mark Lip Gloss Dreamy Peach
I usually prefer long-lasting, brightly colored lipsticks, but I admit that on some days having a simple look finished with some lip gloss feels quite liberating. But it should at least have some glitter! This one by Mark contains tiny shiny flakes, which create fuller lips and a wonderful shine. It also smells divine.
Avon Mark Gel Shine Nail Enamel Wine and Dine Me
This gel nail polish is something innovative, because you don't need an UV light to use it, and you can remove it like a regular nail polish. Still, it's supposed to last longer than the normal kind and you can find it in countless shades. Mine is bold, wine colored, just right for me. Bold lips and nails = my mark. What is your mark.?