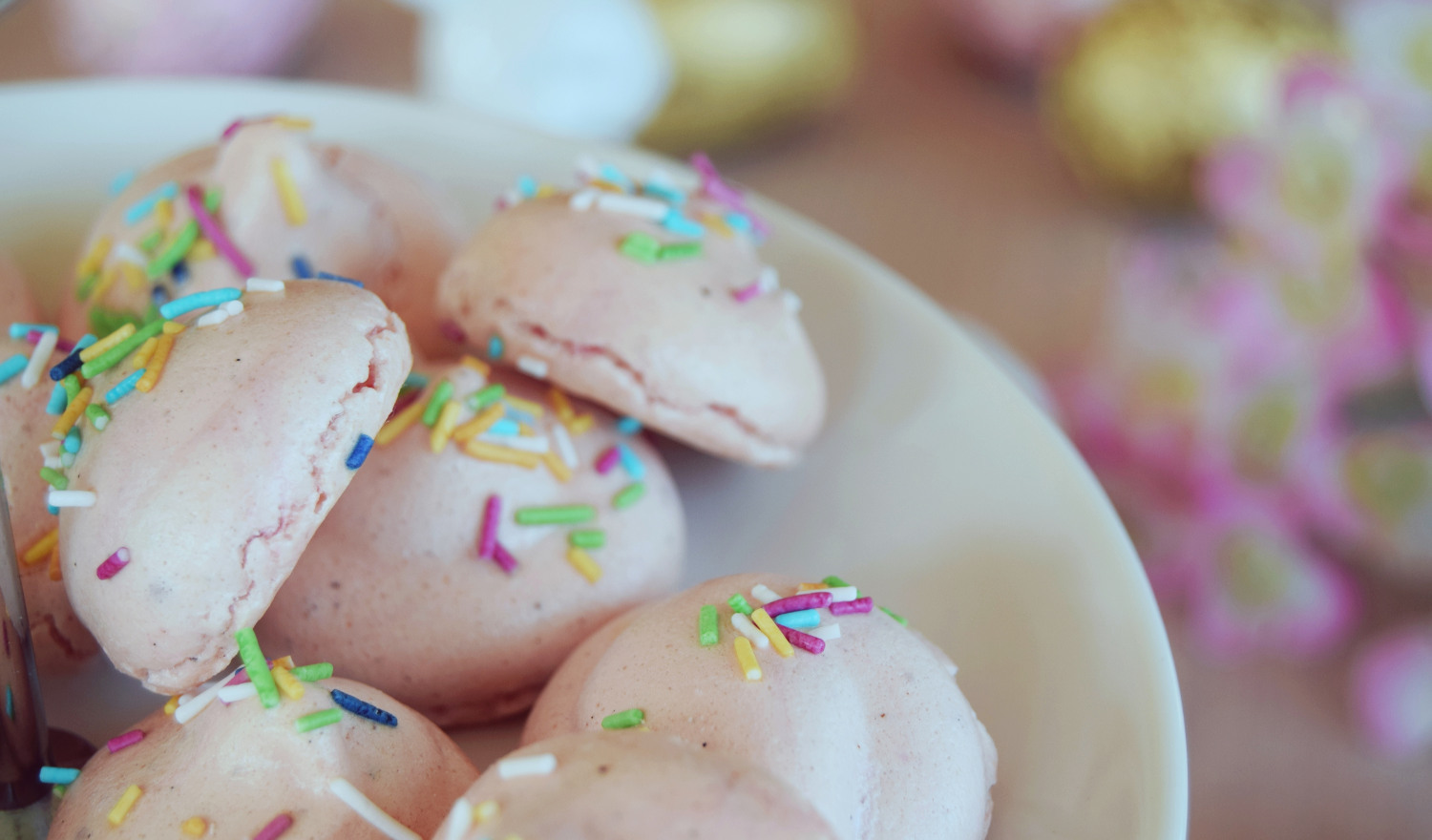 Easter is coming, and baking the classic potica is a must in our family this time of year. We all love it, be it coconut, almond, or the common walnut. When baking potica only the egg yolks are needed, so the egg whites are always leftover. I tried out a recipe that calls for egg whites only, so you might find it useful for the coming Easter.
Mini Pastel Pink Meringues:
– 3 egg whites
– 150 g powdered sugar
– ground vanilla stalk (1-2 tea spoons)
– food coloring
-sprinkles
The recipe is super easy and is ready in a few minutes. Beat the egg whites so you get stiff peaks, then slowly add the powdered sugar and ground vanilla. Add the food coloring at the end – you can mix it completely or only partially. This way the colors will blend and swirl and create a pattern.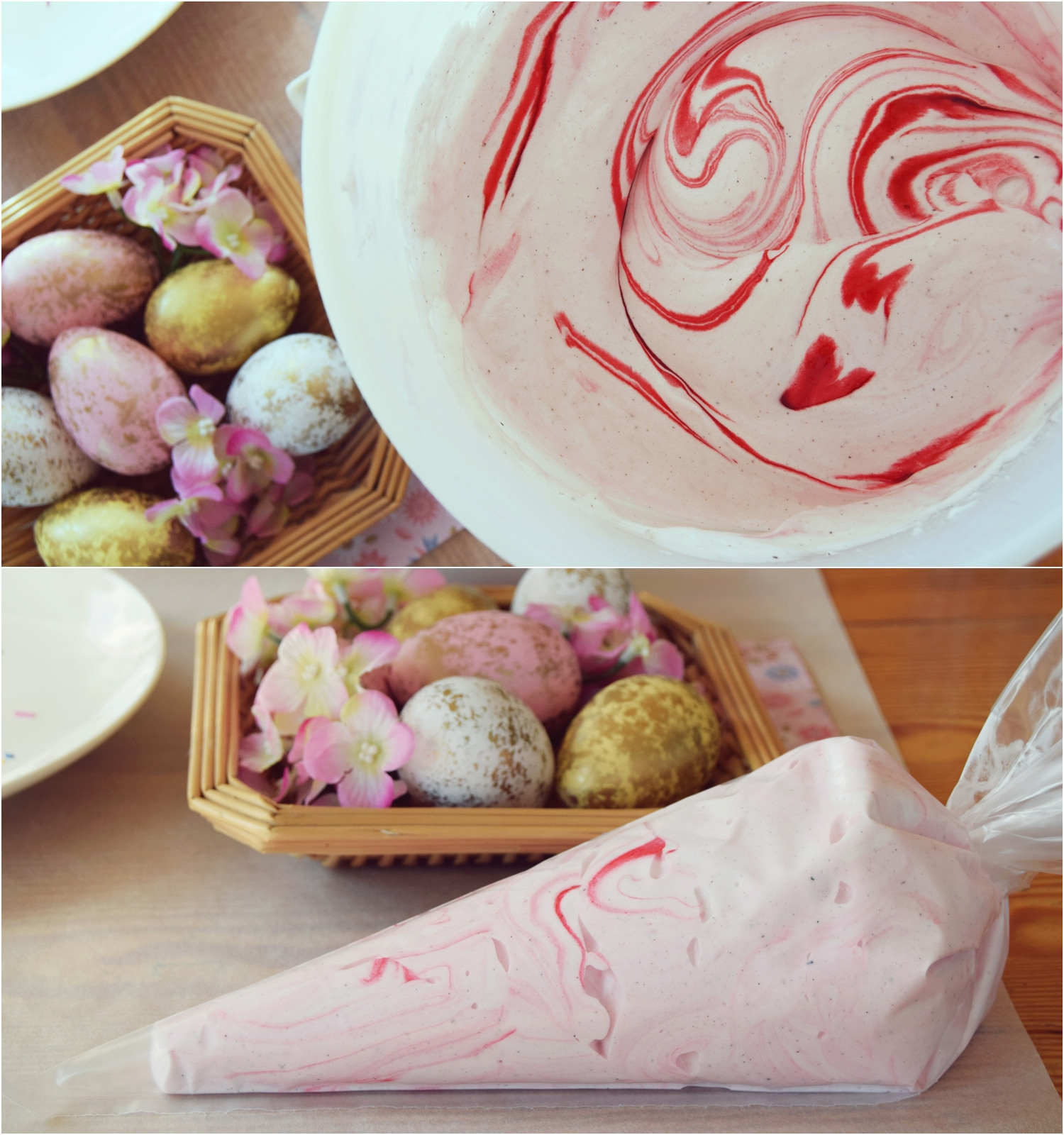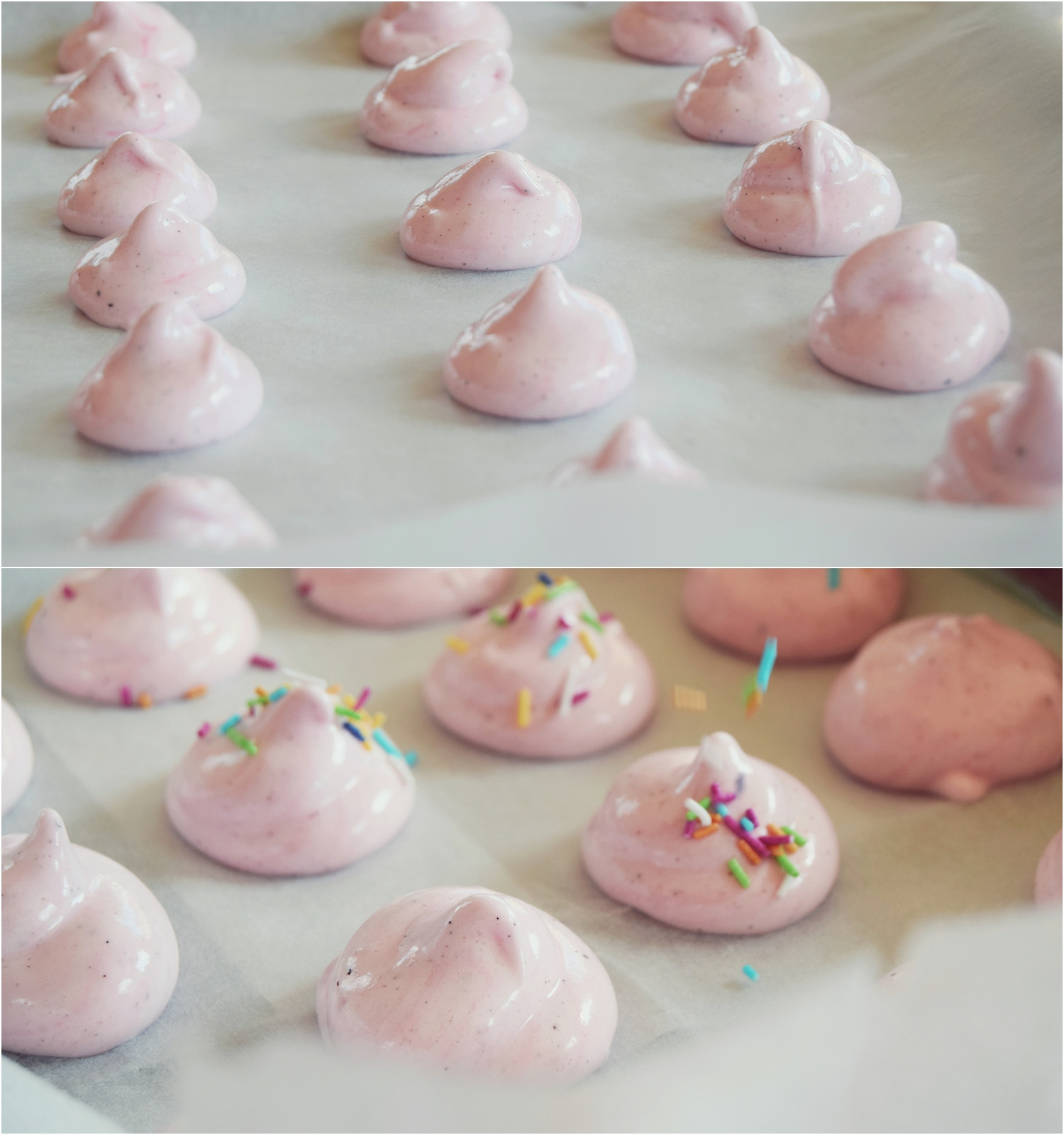 Put the mix into a piping bag and cut a bit off the end. Then simply squeeze it out onto a tray covered with baking paper. You can make the kisses as large as you wish. I really like the fact that you really don't have to be careful with this recipe (and you don't have to worry, unlike when baking macarons…). If you want, cover them with sprinkles and put them into the oven pre-heated to 11°C for one hour.
After taking them out of the oven let them cool off for a few minutes. Then they'll be ready to sweeten up your day. 🙂
P.S.: for the extra sweet-toothed readers: you can combine two halves by spreading some melted chocolate or marmelade on them.