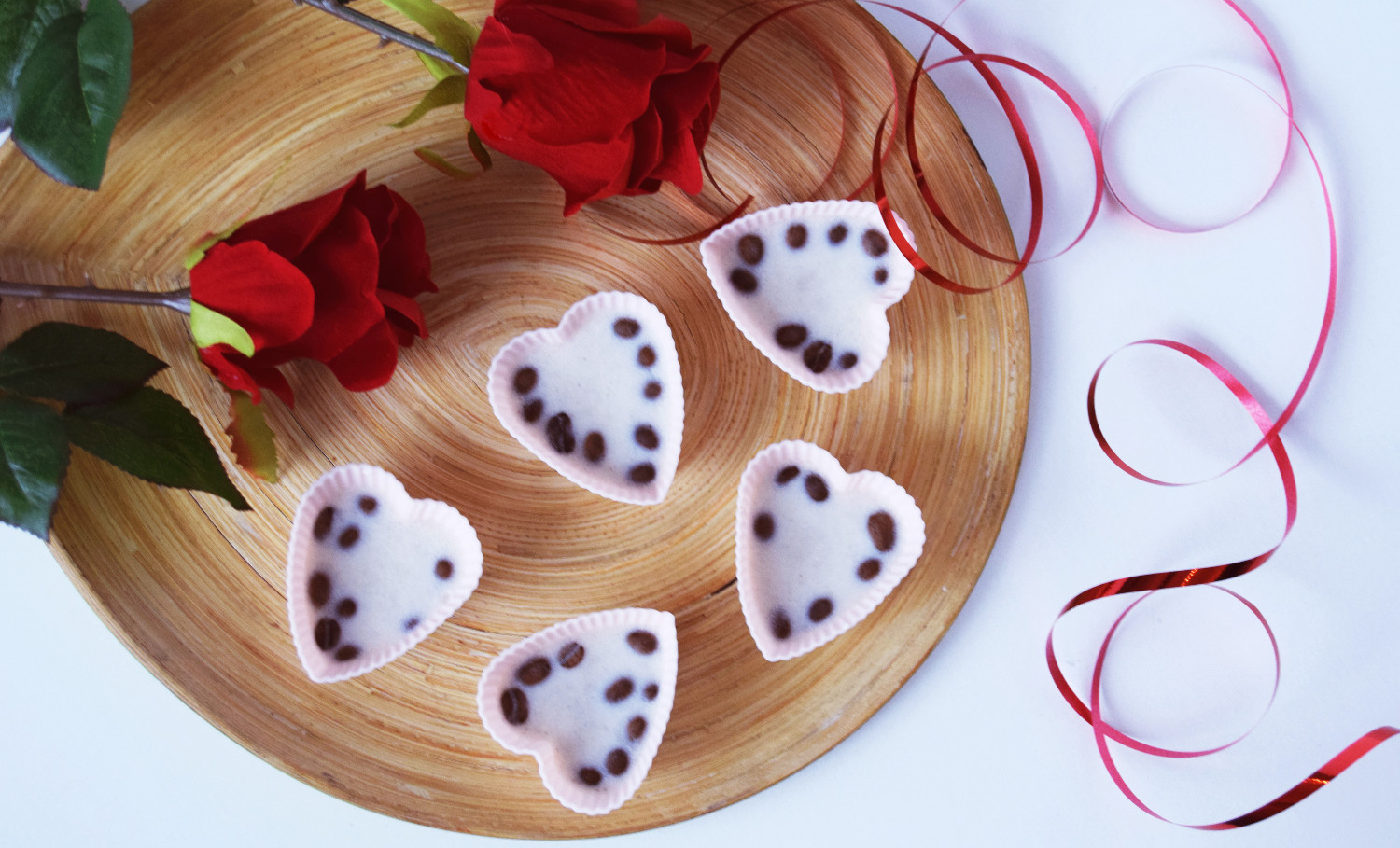 This blog post on Beautyfull blog reminded me of my unused Shea butter stockpile. Since Valentine's day is coming I've decided to make nourishing homemade massage bars and give them to my loved ones.
Since I love the smell of vanilla it's obvious I will be making vanilla bars (I'm keeping one for myself). If you decide to make them it won't take more than 10 minutes. I spent more time wrapping them up than creating them.
You will need:
– shea butter
– vanilla in any form: ground vanilla, vanilla beans, vanilla extract… I used all of these.
– optional: coffee beans
I used the coffee and vanilla beans for decoration mostly, and for a better massage feeling. Ground vanilla acts as a skin scrub, and the extract makes it smell even better. Melt the butter at a low temperature and mix in all the vanilla. Pour into silicone models and let it cool in the fridge.
After a few hours, when the butter hardens up again, they're ready. Smells great!