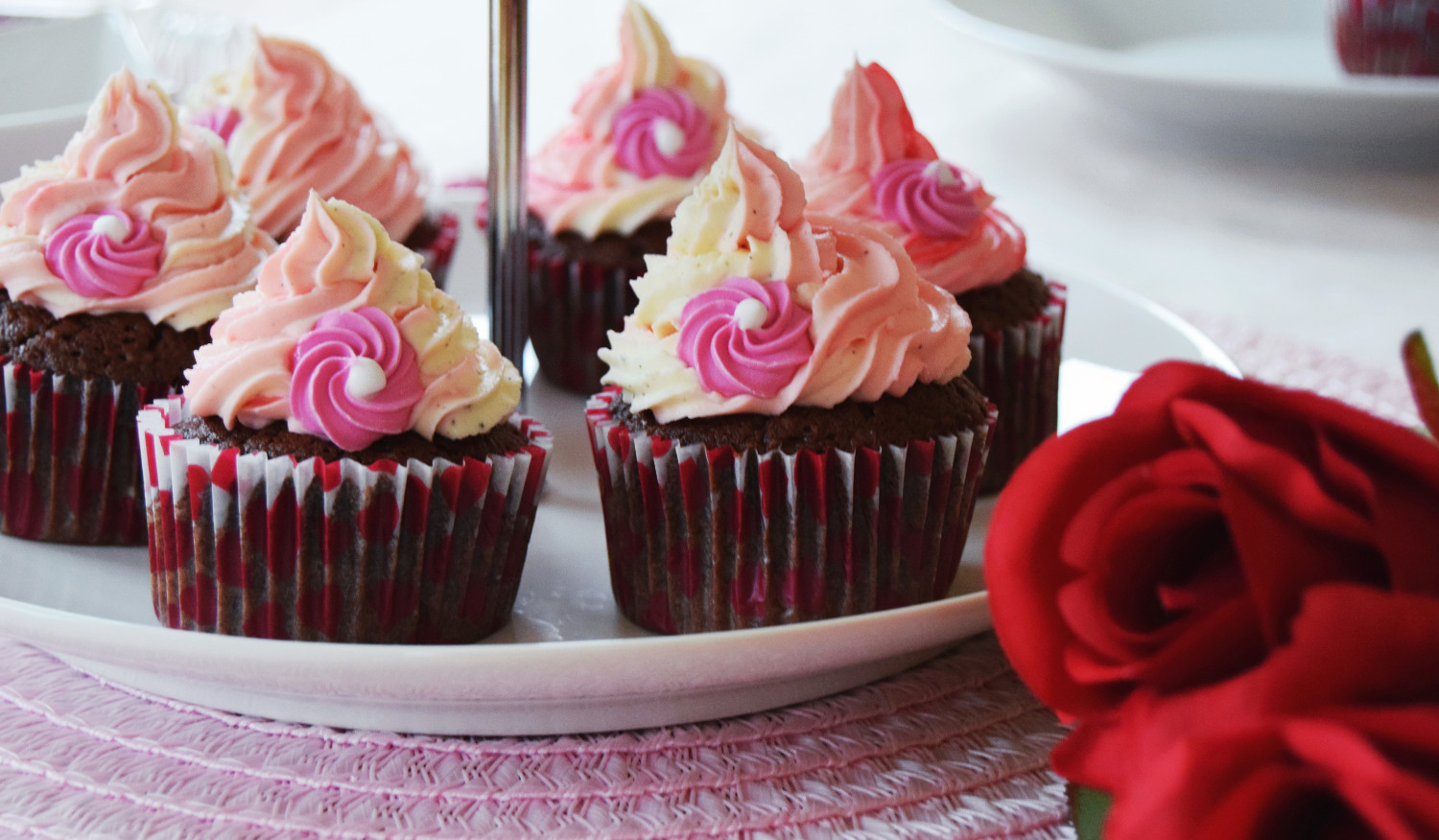 Home made sweets are the best Valentine's day gift, at least I think so.
My Valentine's cupcakes are super easy to make, and so cute that your partner won't be able to resist them.
Cupcake recipe
for 10 cupcakes
125 g sugar
110 g flour
20 g cocoa powder
125 g butter
2 eggs
1/4 teaspoon of baking soda
1/4 teaspoon of vanilla bourbon
1,5 tablespoons of milk
Instructions:
First, beat the egg whites until you have stiff peaks and put it aside. Then mix the yolks with sugar and milk and add butter. Then mix the flour, vanilla, and baking soda together using a spoon. Now mix the wet and dry ingredients together gently with a spoon. The mixture is ready. Put it inside the cutest cupcake cups you have and bake for 25 minutes on 170°C.
Topping
When the cupcakes finished baking let them cool off a bit. Then prepare a mascarpone cream, sweetened to taste using powdered sugar and vanilla. I divided up the cream into two cups and put some red food coloring in one of them. Then I put the contents into a piping bag and created a nice flowing look to finish off the cupcakes.
For the final touch I added some tiny flowers made of sugar.