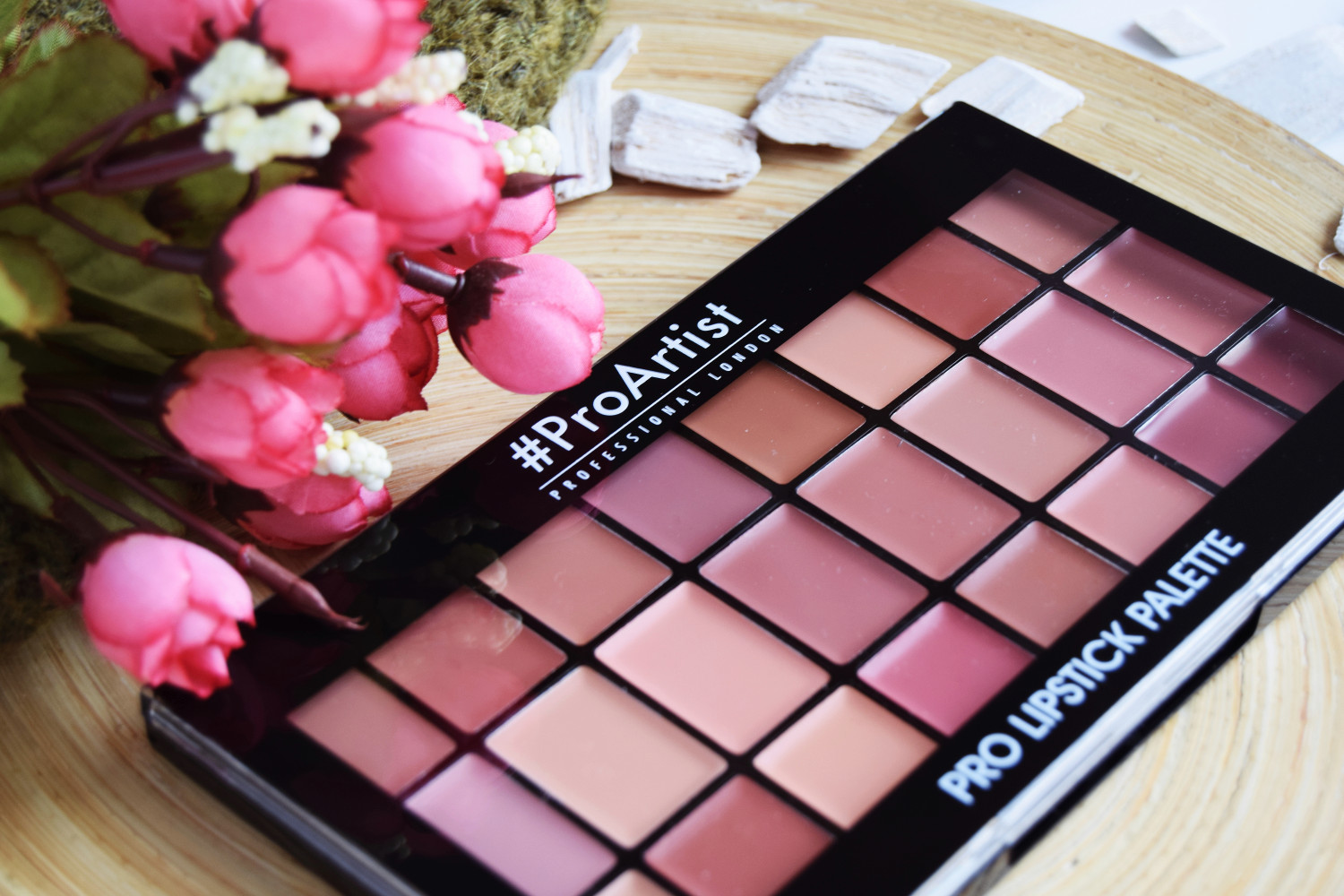 My favorite makeup webstore ličila.si surprised me with a 24-piece nude lipstick palette which I've only dreamed about until now. As a lipstick and earth colors aficionado I immediately started testing them out.
I don't know why my first thought was "these lipsticks surely can't be long-lasting". Boy, was I wrong. They are one of the most long-lasting ones I've tried, and putting them on is very easy, thanks to the creamy texture. You only need a lip brush. All nude shades in one place? Yes please! My favorite ones are the dirty pink (mauve) shades and the dark-brown ones.
There is also a red-pink shades edition, and it has found its home on my wish-list.