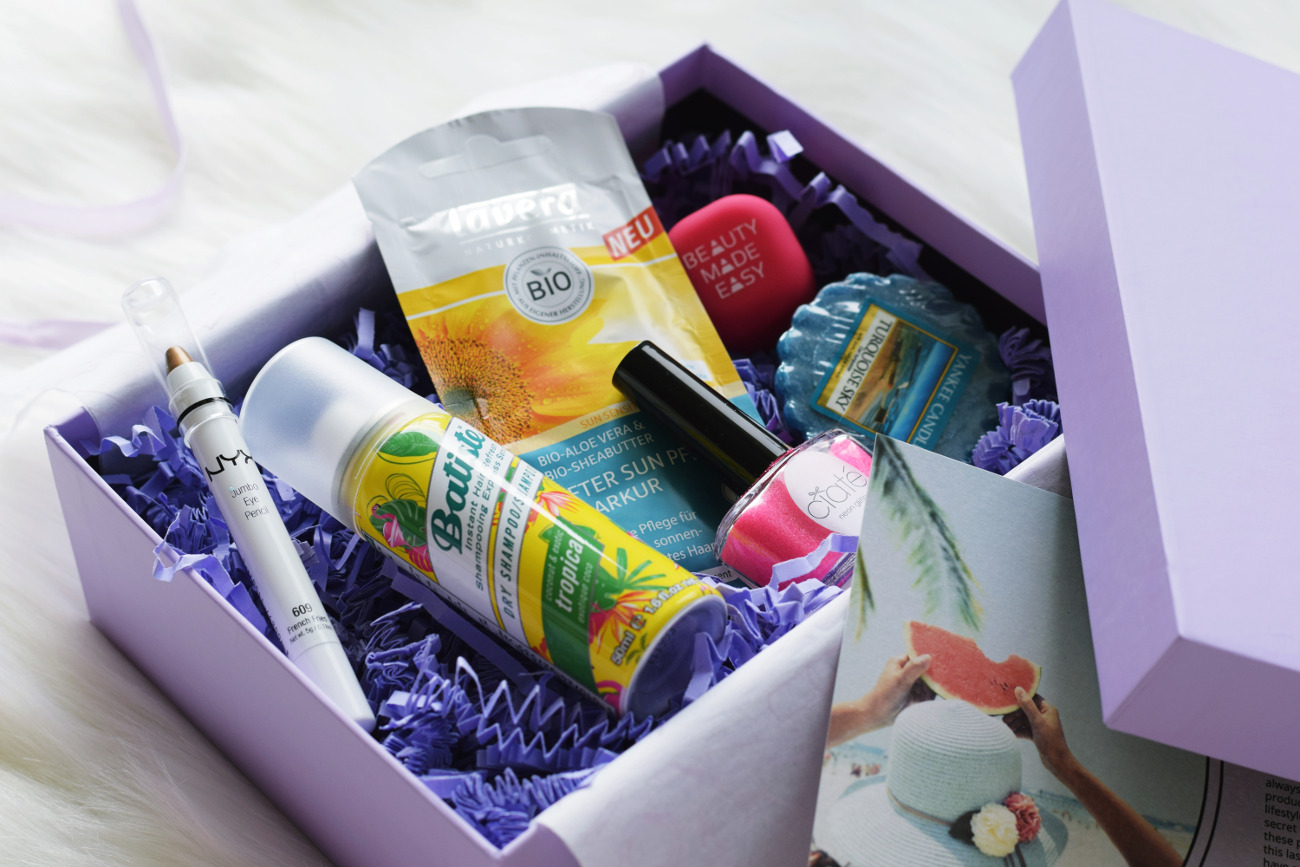 Every month My Beauty Box is thematic – in August, it is wrapped in summer neon pink and yellow shades and glitter! I always unbox packages on my Insta-story – but if you happened to miss it, check it out in today's blog.
CIATE neon nail polish/glitter
BEAUTY MADE EASY lip balm
BATISTE tropical dry shampoo (click here for the review!)
LAVERA after sun hair care treatment
NYX jumbo eye pencil – french fries
YANKEE CANDLE – turquoise sky (wax melt)
If you like the contents you can order your own beauty box here.
You can use a HUGE 40% off discount code in their My Beauty Shop discount code for 40% off: zalabell40 (however, you can't use it to buy the Beauty Box for now).
Check out what was hiding inside July's box!