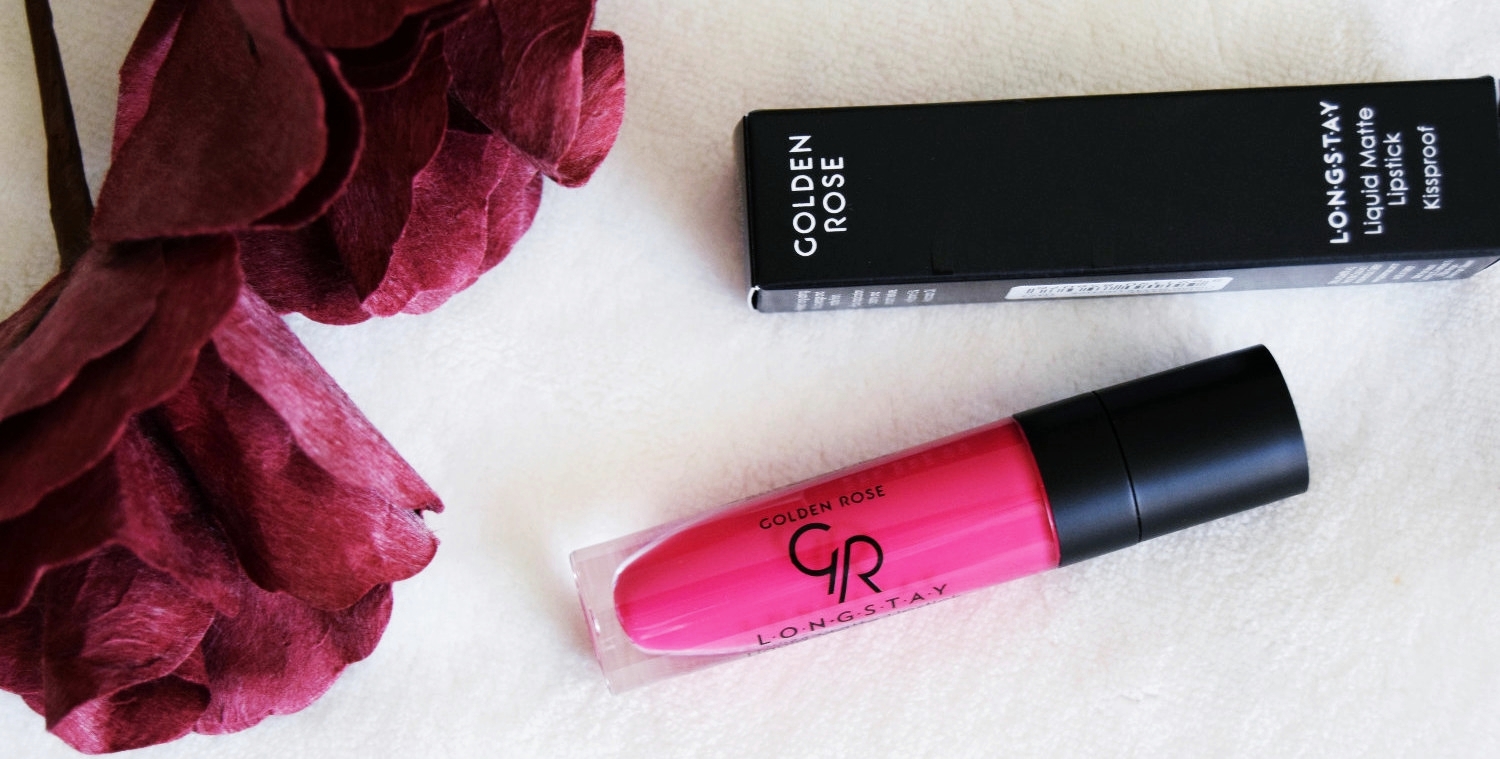 Hello my beautiful girls!
Today I will present my Golden Rose liquid matte lipstick, which totally blew me away. I have it in shade 07 and I think it brings out light colored eyes beautifully, as mine are. Ever since I got this lipstick I have been wearing it almost every day and I am already planning on buying more of them.
So what was it that impressed me this much? The cute and handy packaging was love at first sight. The packaging is very important to me, maybe because I study something related to this at university. It makes me notice the details which count the most. The next thing I liked was the perfectly designed applicator, which helps you to apply this highly pigmented creamy lipstick easily and precisely. It dries in about one minute. I have to say that it doesn't dry all the way (unlike the Milani) and therefore leaves a slight trace. But I don't mind, since I prefer that matte lipsticks don't dry my lips out, which makes them more pleasant to wear.
Have you tried a shade? What do you think? ♥
♥